.
Disgraced Anti-Trump FBI Lawyer Lisa Page Finally Resigns – Daily Caller
.

.
The FBI attorney who exchanged anti-Trump text messages with another bureau official resigned on Friday, The Daily Caller News Foundation has learned. The FBI confirmed that the lawyer, Lisa Page, tendered her resignation.
Page has faced months of scrutiny over the text messages, which she exchanged with Peter Strzok, the former deputy chief of the FBI's counterintelligence division.
The exchanges show a deep hostility to President Donald Trump at a time when the two officials were working on the FBI's investigation into possible Trump campaign collusion with the Russian government. Some of the texts show Strzok and Page cryptically discussing how to proceed with the investigation, which was opened on July 31, 2016…
MORE
.
—————————————————————————————
.
Powerful 6.9-Magnitude Earthquake Rocks Hawaii's Big Island – KTVI
A 6.9-magnitude earthquake shook Hawaii's Big Island around 12:33 p.m. Friday, according to the U.S. Geological Survey. It was the second large quake of the day – a 5.4-magnitude earthquake shook the Big Island, but neither caused any danger of a tsunami, according to the Pacific Tsunami Warning Center.
Both struck near the Leilani Estates neighborhood, where residents have been forced to evacuate. Authorities on the Big Island are warning of five eruptions that have already damaged homes, according to KGMB. Images showed lava shooting more than 100 feet in the air and bubbling up from the ground.
Hundreds of smaller earthquakes in Hawaii shook the eastern side of the Big Island, near the Kilauea Volcano, one of the world's most active volcanoes.
It's located in the Hawaii Volcanoes National Park, which has since closed off nearly 15,700 acres due to "the possibility of a new eruption and unstable geologic activity."…
MORE
.
—————————————————————————————
.
Project Veritas: Teachers Union Presidents Suspended For Alleged Child Abuse Cover Up – Breitbart
.

.
Two teachers union presidents in New Jersey have been reportedly suspended after an undercover exposé appeared to reveal they have covered up child abuse by teachers in schools.
Project Veritas released a video Wednesday that appears to identify Hamilton Township Education Association President Dr. David R. Perry, who is depicted as saying, "I'm here to defend even the worst people."
The video, which Project Veritas states was recorded on March 27, appears to show Perry explaining to an undercover journalist how he would protect a teacher who had physically abused or threatened middle school students from termination…
MORE
.
—————————————————————————————
.
Iowa Governor Signs Strictest Abortion Regulation In U.S. – Circa
Iowa Gov. Kim Reynolds signed a six-week abortion ban into law on Friday, marking the strictest abortion regulation in the nation but setting the state up for a lengthy court fight.
The Republican governor signed the bill in her formal office at the state Capitol. She acknowledged the new law would likely be challenged in court, but said "this is bigger than just a law." As she signed the bill, protesters gathered outside her office chanted "my body, my choice!"
Reynolds hadn't indicated before Friday whether she would approve the legislation, but noted: "I'm pro-life. I'm proud to be pro-life. I've made that very clear."
Maggie DeWitte, who leads the group Iowans for Life, called Reynolds' move "historic." "We couldn't be more pleased," DeWitte said. "She is following through on her pledge to the people of Iowa that she is 100 percent pro-life."
The bill signing came shortly after the Iowa affiliates of Planned Parenthood and the American Civil Liberties Union warned that they would sue the governor if she signed the bill…
MORE
.
—————————————————————————————
.
Trump Rallies 'Real Patriots' At NRA Convention In Dallas, Texas – Dallas Morning News
.

.
Donald Trump returned to the National Rifle Association's embrace on Friday, offering assurance that he's interested in keeping guns away from "maniacs" but needs gun lovers to vote in force this fall to keep Congress in Republican hands.
"These are real patriots," Trump said of the NRA members filling the downtown Dallas convention center. "Your Second Amendment rights are under siege but they will never ever be under siege as long as I am your president. We cannot get complacent. We have to win the midterms."
Trump has positioned himself as an indispensable champion of gun rights, though over the years he has supported a ban on assault-style weapons such as the AR-15s on display at NRA's annual exposition…
MORE
.
—————————————————————————————
.
Traitor John Kerry Caught Slithering Around Behind The Scenes Trying To Save Obama's Insane Iran Deal – The Hill
Former Secretary of State John Kerry has fielded dozens of private meetings and phone calls in recent months in an effort to preserve the Iran nuclear deal, as President Trump appears poised to withdraw from the pact.
The Boston Globe reported on Friday that Kerry, who helped broker the 2015 nuclear agreement, met with Iranian Foreign Minister Javad Zarif at the United Nations in New York last month to discuss ways to salvage the Joint Comprehensive Plan of Action (JCPOA) – the formal name for the Iran deal.
He has also met and spoken with a handful of European officials. Last month, he met with German President Frank-Walter Steinmeier, according to the Globe, and spoke by phone with Federica Mogherini, the European Union's top foreign affairs official.
Kerry also reportedly met with French President Emmanuel Macron, both in New York and in Paris. During a recent state visit to Washington, Macron lobbied Trump to stay in the Iran deal…
MORE
.
—————————————————————————————
.
Judge Hearing Manafort Case Verbally Bitchslaps Mueller Team – Fox News
.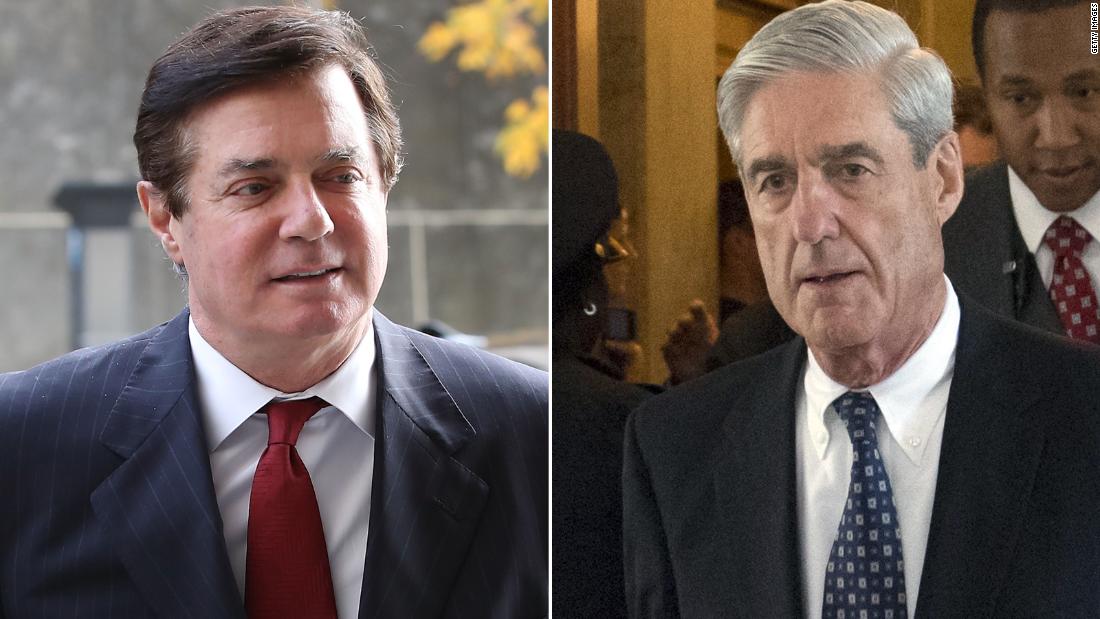 .
A federal judge on Friday sharply criticized Special Counsel Robert Mueller's criminal case in Virginia against President Trump's former campaign manager, Paul Manafort, and openly questioned whether Mueller exceeded his prosecutorial powers by bringing it.
"I don't see what relationship this indictment has with anything the special counsel is authorized to investigate," U.S. District Judge T.S. Ellis III in the Eastern District of Virginia said.
At a tense hearing at the federal courthouse in Alexandria, Virginia, the judge said Mueller should not have "unfettered power" in his Russia probe and that the charges against Manafort did not arise from the investigation into Moscow's alleged meddling in the 2016 U.S. election…
MORE
.
—————————————————————————————
.
Saudi Arabia Inks Deal With Vatican To Build Christian Churches In Muslim Nation – Breitbart
For the first time in history, Saudi Arabia has entered into a joint agreement with the Vatican to build churches for Christians living in the officially Muslim nation.
The agreement was signed by the Secretary General of the Muslim World League Sheikh Mohammed bin Abdel Karim Al-Issa and the President of the Pontifical Council for Inter-religious Dialogue in the Vatican, Cardinal Jean-Louis Tauran, according to a report Wednesday from the Egypt Independent newspaper.
The Financial Express has reported that Saudi Arabia's newfound openness to and socio-cultural cooperation with the non-Muslim world stems from a desire to reduce dependency on oil resources, its primary economic driver.
Cardinal Tauran visited Riyadh on April 16-20, where he was received at the royal palace by King Salman bin Abdulaziz Al Saud, who acts as the country's prime minister as well as the custodian of the Two Holy Mosques, and his son, the crown prince Muhammad bin Salman. ..
MORE
.
—————————————————————————————
.
GOP Congressman Introduces The 'Make Sanctuary Cities Pay For The Wall Act Of 2018' – Washington Examiner
.

.
New legislation targeting "sanctuary cities" that harbor criminal illegal immigrants from arrest and deportation would have some of their federal money diverted to building President Trump's border wall.
The "Make Sanctuary Cities Pay for the Wall Act," introduced by North Carolina Rep. Robert Pittenger, would tag Justice money sent to some 300 jurisdictions including New York, Chicago, Washington, D.C., and San Francisco for use on the wall project.
"By simultaneously defunding sanctuary cities and funding construction of a border wall, this legislation offers a comprehensive solution to one of our nation's most pressing and persistent problems," he said in a statement…
MORE
.
—————————————————————————————
.
Winning: U.S. Payrolls Rise 164,000 While Jobless Rate Falls Below 4% For First Time In 18 Years – Bloomberg
U.S. hiring rebounded in April and the unemployment rate dropped below 4 percent for the first time since 2000, while wage gains cooled by more than forecast, a sign that the labor market still isn't tight enough to spur inflation.
Payrolls rose 164,000 after an upwardly revised 135,000 advance, Labor Department figures showed Friday. Average hourly earnings increased 0.1 percent from the prior month and 2.6 percent from a year earlier, both less than projected. The jobless rate, derived from a separate survey of households, fell to 3.9 percent, the lowest since December 2000, after six months at 4.1 percent.
Treasury yields dipped and the dollar fluctuated following the report…
MORE
.
—————————————————————————————
.
How Big Government Backed Bad Science And Made Americans Fat – Alexis Garcia
.

.
"Government made a big mistake with the dietary guidelines," says Nina Teicholz, author of New York Times bestseller The Big Fat Surprise: Why Butter, Meat and Cheese Belong in a Healthy Diet. "Given the track record that they have so far, you can really make a plausible argument that they've done more harm than good."
Consumption of meat, butter, eggs, and cheese were once encouraged as part of a healthy diet. Then in the 1950s, a Minnesota doctor named Ancel Keys put forth his diet-heart hypothesis, claiming that saturated fats raise cholesterol levels and cause heart attacks.
Keys produced landmark studies of the relationship between diet and heart disease that transformed nutrition science. He became a powerful figure in the science community…
MORE
.
—————————————————————————————
.
59% Drop In Refugee Admissions Through April – CNS
A total of 6,865 refugees were admitted to the United States during the first four months of 2018, down from 16,743 for the same period last year and 21,121 for the same period in 2016. The admissions account for a 59 percent fall from the same period last year, and a 67.5 percent drop from the first four months of 2016.
Along with the overall reduction in the number of refugees resettled in the U.S., the proportion of Christians to Muslims among the new arrivals has changed significantly too, according to figures from the State Department Refugee Processing Center database.
From January to April this year, 67.3 percent of the refugees were Christians and 19 percent were Muslims.
By comparison, during the January to April period in 2016 – when President Obama was in office – Christians still held a majority, but a much smaller one: Christians accounted for 47.2 percent (9,968) of the total refugee admission numbers, and Muslims for 44.4 percent (9,387) of the total…
MORE
.
—————————————————————————————
.
How A 'Far-Left Propaganda Machine' Got A Respected Legal Group Expelled By Amazon – Greg Scott
.

.
Alliance Defending Freedom has won seven cases at the U.S. Supreme Court in as many years, including one that upheld an Arizona school choice program and another that prevented the state of Missouri from discriminating against a Christian preschool.
The legal powerhouse, which fights for religious freedom, is awaiting decisions in two more landmark free speech cases it argued this term before the high court. It is counted as one of the most successful legal advocacy organizations in the country.
But even that stellar record was not enough to prevent Alliance Defending Freedom from being banned from participating in AmazonSmile, which allows Amazon.com customers to contribute "0.5% of eligible purchases" to "almost one million eligible 501(c)(3) public charitable organizations."…
MORE
.
—————————————————————————————
.
U.S. Admits It "Lost" 1,500 Immigrant Children, Handed Many Of Them Directly To Human Traffickers – Washington Standard
According to a Senate subcommittee testimony last week, nearly 1,500 immigrant children were lost in government arranged foster homes last year, with the suspicion that many of them were kidnapped by human traffickers.
During the hearing, Senator Heidi Heitkamp of North Dakota told child protection representatives with the Health and Human Services Department (HHS) that they were "the worst foster parents in the world."
"You are the worst foster parents in the world. You don't even know where they are. We are failing. I don't think there is any doubt about it. And when we fail kids that makes me angry," Heitkamp said.
Many of the children are still unaccounted for, but some of them who have been found were held captive by human traffickers in terrible conditions. Subcommittee Chairman Senator Rob Portman said that an investigation into the lost children began after the HHS put eight children from Guatemala into the custody of human traffickers…
MORE
.
—————————————————————————————
.
Islamists With Ties To Terror Lobby Congress – Frontpage
.

.
For the past three years, Islamists with ties to the Muslim Brotherhood and terrorist groups have come to Capitol Hill to lobby members of Congress on National Muslim Advocacy Day, an annual event organized by Council on American-Islamic Relations (CAIR) and the U.S. Council of Muslim Organizations (USCMO).
At last year's lobby day, according to the Muslim Advocacy Day website, almost 400 participants visited congressional offices. I have now published a detailed report at the Middle East Forum that profiles the Islamist activists and officials involved with this lobbying effort, and who have previously met with members of Congress and their staffers.
Some of these officials are directly linked to terrorists…
MORE
.
—————————————————————————————
.
Tim Allen's 'Last Man Standing' To Return On Fox – Page Six
Tim Allen, you can probably thank Roseanne for this: "Last Man Standing" is getting a new lease on life – and it appears the revival will stick this time around.
A year after its controversial cancellation at ABC, the Allen-fronted comedy is poised to be resurrected by Fox for the 2018-19 TV season, TVLine has learned. Allen has, per sources, signed a deal for a potential Season 7 and conversations are underway with key cast members and EPs from the original incarnation to join him.
"Last Man's" axing after six seasons caused a bit of an uproar last May, with some speculating that Allen's well-vocalized right-wing beliefs may have been a factor. Allen himself added fuel to the conspiracy theory last fall, telling "Norm Macdonald Live," "There's nothing more dangerous, especially in this climate, than a funny, likable conservative."
ABC's top exec, Channing Dungey, disputed the claim, however, insisting the sitcom was axed after "we made the decision not to continue with comedies on Friday."…
MORE
.
—————————————————————————————
.
Senate Candidate Don Blankenship Calls Mitch McConnell 'Cocaine Mitch' In New Ad – ABC News
.

.
Forget the infamous Hatfields and McCoys – one of the most intense Appalachian feuds these days is being waged between West Virginia GOP Senate candidate Don Blankenship and Kentucky Senator Mitch McConnell.
Blankenship, a former coal executive and Republican candidate in the heated West Virginia Senate primary, is ramping up his fight against Senate Majority Leader McConnell in a new ad in which he calls him "cocaine Mitch."
"One of my goals as U.S. senator will be to ditch cocaine Mitch," says Blankenship with a smirk. Blankenship does not go on to say in the ad why he has nicknamed the McConnell "cocaine Mitch"…
MORE
.
—————————————————————————————
.
Fake News Update: NBC News Lays An Egg With Michael Cohen Wiretap 'Scoop' – Washington Examiner
NBC News screwed up in a big way Thursday when it reported the Justice Department had "wiretapped" President Trump's personal lawyer. The DOJ has done no such thing.
Rather, federal officials logged outgoing and incoming numbers to Michael Cohen's phones via a machine called a pen register. As NBC had to clarify in an updated version of its original story: "[A] pen register… records the number of the phone that made the call and the number that received it, but does not record the contents of any conversation."
This is vastly different from law enforcement agents actually eavesdropping on Cohen's conversations, as the word "wiretap" suggests.
NBC's original headline read, "Feds tapped Trump lawyer Michael Cohen's phones." It has since been changed to the more factual, "Feds monitored Trump lawyer Michael Cohen's phones." But this is much worse than just a terribly misleading headline. The initial NBC report also included the following lines…
MORE
.
—————————————————————————————
.
Hawaii Volcano Erupts; County Issues Evacuation Orders – Circa
.

.
Hawaii's Kilauea volcano erupted Thursday, releasing lava into a residential neighborhood and prompting mandatory evacuation orders for nearby homes.
Hawaii County said steam and lava poured out of a crack in Leilani Estates, which is near the town of Pahoa on the Big Island.
County, state and federal officials had been warning residents all week that they should be prepared to evacuate, as an eruption would give little warning.
Hawaii County spokeswoman Janet Snyder said lava emerged Thursday on Mohala Street. The county has ordered evacuations for homes from Luana Street to Pohohiki Road. Snyder didn't know how many homes were covered by the evacuation order…
MORE
.
—————————————————————————————
.
Piles Of Cash Fly Out Of Brinks Truck On Indianapolis Interstate – WorldNetDaily
Up to $600,000 in cash dumped out of a Brinks truck and flew all over an Indianapolis highway Wednesday, prompting passersby to exit their vehicles and stuff their pockets full of money.
The rear doors of the Brinks truck swung open as the vehicle was traveling down Interstate 70. Bags of money were falling out of the back onto the interstate," ISP Corporal Brock McCooe told WTTV=4. "Sort of something out of a movie scene, where you have bills, loose bills flying all over the interstate, vehicles stopping, people getting out of their cars."
The Brinks driver said he knew something was wrong when a vehicle next to him began waving and pointing to the rear of the truck. That's when he realized the doors had opened and the money was scattering across the busy road.
Troopers told WTTV=4 that witnesses saw the cash fly out, so people began climbing fences and scrambling to collect the money. "I guess it's not every day you see thousands of dollars just floating around on the interstate during your morning commute," McCooe said…
MORE
.
—————————————————————————————
.
Republican Congressman Introduces Resolution To End Mueller Witch Hunt – The Hill
.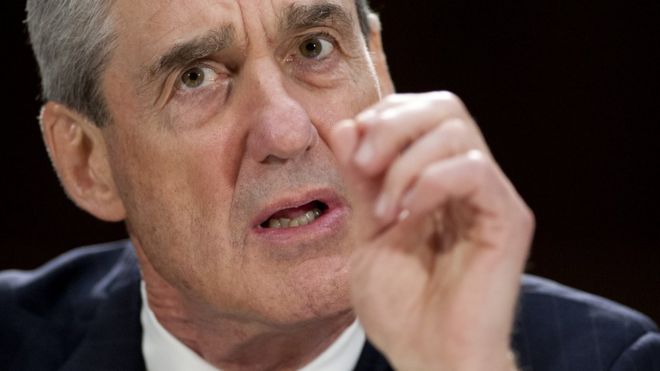 .
Rep. Todd Rokita (R-Ind.), who is currently running for Senate, introduced a resolution in the House on Thursday calling for an end to special counsel Robert Mueller's Russia investigation unless evidence of collusion is produced within the next 30 days.
Rokita argued the investigation needs to be resolved quickly to "preserve the integrity of our democratic institutions." Rokita added he believes it's fiscally irresponsible to drag out the probe, estimating it has cost taxpayers upward of $17 million.
"The Mueller investigation has dragged on for nearly a year at a cost of tens of millions of dollars without producing a shred of evidence of collusion – the matter it was tasked with investigating in the first place," he said in a statement…
MORE
.
—————————————————————————————
.
Holy Imam And Islamic Prayer Leader Blown Up While Planting Bomb On Street – Gateway Pundit
Holy Imam Abdul Qader was blown up while planting a bomb on the street this week in western Ghor.
Abdul Qader was leading prayers at a local mosque for three years before the mishap.
Pahjwok.com reported, via Religion of Peace:
A prayer leader of a mosque was killed when a landmine he was planting in this capital city of western Ghor province went off accidently, an official said Wednesday.
Police spokesman Mohammad Iqbal Nizami told Pajhwok Afghan News that Mualvi Abdul Qader, a resident of Kashkar area, wanted to plant the roadside bomb in Ghaibi area of Ferozkoh city.
Abdul Qader, who had heen leading prayers at a mosque for three years, was killed in the blast, Nizami said.
MORE
.
—————————————————————————————
.
April Ratings: Another Catastrophe For Dead-Last CNN – Breitbart
.

.
Far-left CNN's highest rated show, Anderson Cooper 360, came in a humiliating 24th for April, behind every single program on Fox News that airs after 6 a.m.
With 1.1 million viewers, Cooper was also the only CNN show that managed to attract more than a million viewers. Erin Burnett, the second-highest rated show on CNN, came in 27th place and drew only 965,00 total viewers. Jake Tapper, who is being sold as some kind of superstar, slid face first into 32nd place with only 927,000 viewers.
For the third month in a row, CNN's New Day is the lowest-rated show in all of cable news (that airs after 6 a.m.), placing 41st with a scant 625,000 viewers. The show, co-hosted by anti-Trump activists Chris Cuomo and Alisyn Camerota, only barely beat Fox & Friends First, which airs at 4 a.m…
MORE
.
—————————————————————————————
.
Scotland: Man Faces 4 Years In Prison For Carrying Potato Peeler In Public Without Good Reason – Daily Caller
A British man was arrested Saturday after he was found walking the streets of Dunfermline, Scotland, with a potato peeler.
Scott Walker, 39, appeared before the Dunfermline Sheriff Court Monday, where he was charged under Criminal Law Act 1995 for carrying "an article which had a blade or which was sharply pointed, namely a potato peeler," the Dunfermline Press reported.
The man faces up to four years in prison for carrying the kitchen utensil in public without good reason.
Walker's defense solicitor said in court Monday her client "suffers from significant learning difficulties which have been lifelong."
It is illegal in the United Kingdom to carry a knife longer than three inches in public "without good reason." What constitutes a "good reason" to carry a knife is a decision made on a case-by-case basis by the courts…