.
British Police Woman Sexually Assaulted While Attempting To Arrest Rape Suspect In Sheffield – Daily Mail
.

.
A policewoman was allegedly sexually assaulted and her partner beaten with a sign as they arrested a rape suspect. The pair responded to reports of an attempted rape in Scotland Street, Sheffield, at 3.15am on Friday and were attacked as they arrived.
The man allegedly struck the officers with a wooden sign board, then sexually assaulted one of them as she attempted to arrest him. Both constables were sent home to recover from severe bruising and the policewoman getting support from specialist officers.
'Our officers potentially face danger every time they respond to an incident, putting themselves in harm's way to serve and protect the communities of South Yorkshire,' Chief Inspector Lydia Lynskey said…
MORE
.
—————————————————————————————
.
French Museum Discovers More Than Half Of Its Paintings Are Fake – New York Post
More than half the paintings owned by a southern French museum are worthless fakes, and authorities fear more forgeries may be on display at other public galleries.
The small museum in Elne, dedicated to local artist Etienne Terrus, a contemporary of Henri Matisse, learned that 82 of its 140 works are fakes after art historian Eric Forcadea raised the alarm.
Forcadea noticed while helping to prepare an exhibit that some of the paintings attributed to the Terrus featured buildings built after his 1922 death.
The state-owned Terrus Museum had a committee of experts inspected the works and concluded that many were not been painted by the Elne-born artist.
Roughly $170,000 was paid for the phony oil paintings, watercolors and drawings over the past few decades. Two local groups raised money to buy others, and more were donated to the museum run by the local city hall…
MORE
.
—————————————————————————————
.
Healthy Tasmanian Devils Discovered By Scientists Looking To Save Species – BBC
.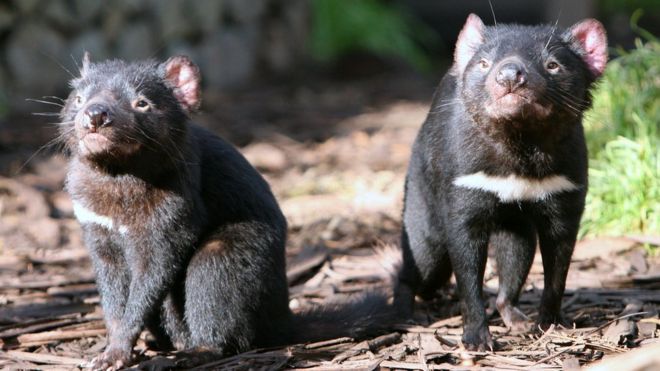 .
A healthy group of Tasmanian devils has been discovered in Australia, giving new hope for the survival of the endangered species. They were found by scientists on a conservation expedition in south-west Tasmania.
The marsupials' numbers have been slashed because of the spread of an infectious facial cancer. More than 80% of devils across Tasmania have been lost to the disease, according to local media. It is passed between them when they fight or mate.
The search expedition was funded by a crowdfunding campaign, and is a collaboration between the Save the Tasmanian Devil Program, the University of Sydney Faculty of Science, University of Sydney and Toledo Zoo from Ohio in the U.S…
MORE
.
—————————————————————————————
.
Cops To Face Jury For Arresting Pro-Lifer Falsely Accused Of Bomb Threat – WorldNetDaily
Police in Westland, Michigan, will face a jury on allegations they wrongfully arrested a woman in a pro-life protest outside an abortion business after a guard falsely claimed she had made a bomb threat.
The ruling comes from U.S. District Judge George Caram Steeh, who noted that when the officers were presented with the lie about a bomb threat, from a guard at the Northland abortion center, they never bothered to take any of the ordinary defensive measures required if they believed the threat was real.
"The evidence suggests that defendant officers did not consider the statement to be a true threat as they did not direct evacuation of the clinic, did not request the assistance of a bomb squad, did not request the assistance of a bomb sniffing dog, did not search the clinic for a bomb, did not search the surrounding area for a bomb, did not search the adjacent parking lot for a bomb, did not search the dumpster for a bomb, and did not impound Thames' vehicle for fear that a bomb might be planted in it," he wrote…
MORE
.
—————————————————————————————
.
Trump Blows Off White House Correspondents Dinner To Rally 'Deplorables' In MIchigan – The Garden Island
.

.
President Donald Trump ripped the media in a Saturday night campaign-style rally held at the same time as the Washington media gathered for its annual gala.
"They are very, very dishonest people," Trump told a frenzied crowd in Michigan. "Fake news. Very dishonest."
The event marked the second consecutive year that Trump opted to hold a rally rather than face the media at the White House Correspondents Dinner.
The president opened his speech in Washington Township with a nod to his decision to blow off the annual black-tie gala.
"You may have heard that I was invited to another event tonight, the White House Correspondents Dinner," Trump said…
MORE
.
—————————————————————————————
.
Federal Appeals Court Restores Texas Voter-ID Law – Washington Times
A federal appeals court ruled Friday that Texas's new version of its voter-ID law can go into effect, rebuking a lower court judge for trying to block the law and delivering a significant victory to voter-integrity advocates.
The original law passed earlier this decade had been blocked after the 5th U.S. Circuit Court of Appeals concluded both its purpose and effect was to punish minority voters.
But the state legislature went back and made changes, and the 5th Circuit, in a 2-1 ruling, now says the new version cures what ailed the previous one.
Texas Attorney General Ken Paxton hailed the ruling.
"The court rightly recognized that when the Legislature passed Senate Bill 5 last session, it complied with every change the 5th Circuit ordered to the original voter ID law," he said. "Safeguarding the integrity of our elections is essential to preserving our democracy."…
MORE
.
—————————————————————————————
.
Louie Gohmert Rips Into Bob Mueller In 48-Page Report – Breitbart
.

.
Rep. Louie Gohmert (R-TX) broke down his new 48-page "Robert Mueller: Unmasked," a takedown of the special counsel, for Washington Political Editor Matt Boyle on Sirius XM's Breitbart News Saturday.
The report, released Wednesday, offers Gohmert's highly critical assessment of Mueller dating back to his conduct as an assistant United States attorney in the 1980s. He concludes as follows:
Any Republican who says anything resembling, "Bob Mueller will do a good job as Special Counsel," "Bob Mueller has a great reputation for being fair," or anything similar; (A) wants President Trump indicted for something and removed from office regardless of his innocence…
MORE
.
—————————————————————————————
.
Mystery Group Of "Wealthy Donors" And Soros Spends $50 Million For "Private Trump-Russia Investigation" – Zero Hedge
The House Intelligence Committee's just-released report on Russian interference in the 2016 presidential election reveals in a footnote that an ongoing, private investigation into Trump-Russia claims is being funded with $50 million supplied by George Soros and a group of 7-10 wealthy donors from California and New York.
This effort was originally revealed in February and reported on by The Federalist, after a series of leaked text messages between Senator Mark Warner (D-VA) and lobbyist Adam Waldman suggested that Daniel J. Jones – an ex-FBI investigator and former Feinstein staffer, was "intimately involved with ongoing efforts to retroactively validate a series of salacious and unverified memos published by Christopher Steele, a former British intelligence agent, and Fusion GPS."
In short, Jones is working with Fusion GPS and Christopher Steele to continue their investigation into Donald Trump, using a $50 million war chest just revealed by the House Intel Committee report…
MORE
.
—————————————————————————————
.
Facebook Blocks Daily Caller Story On FBI Texts, Blames 'Spam' Algorithm – Daily Caller
.

.
Facebook blocked users Friday from sharing a Daily Caller story on the 300 "missing" text messages between FBI Agent Peter Strzok and FBI lawyer Lisa Page that were turned over to Congress on Thursday night.
The Daily Caller News Foundation obtained and published the text messages early Friday morning. Sometime Friday afternoon, however, Facebook began blocking users from sharing the story with their friends, warning them that the story could be spam.
TheDCNF's reporters attempted several times to post the story on Facebook after readers began complaining that Facebook wouldn't allow them to share the story. Each time, Facebook rejected the post with a caution message…
MORE
.
—————————————————————————————
.
Washington Post, Boston Globe Busted For Repeatedly Quoting Fictitious Financial Expert – Natural News
Fake news has become a cornerstone of the mainstream media in recent years – but the latest scam involving The Washington Post and the Boston Globe (among others) surely takes the cake. It turns out that an oft-quoted "expert" on student loans, supposedly named Drew Cloud, is actually a fake.
Worse, the so-called "news website" this imaginary expert ran is tied to a student loan refinancing company, LendEDU.
After being quoted and featured in a myriad of news outlets, even scoring his own interviews, it's been revealed that Drew Cloud does not exist. LendEDU CEO Nate Matherson recently disclosed his company's massive deception to The Chronicle.
"Drew Cloud is a pseudonym that a diverse group of authors at Student Loan Report, LLC use to share experiences and information related to the challenges college students face with funding their education," Matherson reportedly explained…
MORE
.
—————————————————————————————
.
Former National Intelligence Director Clapper Busted Leaking Dossier Details To CNN's Jake Tapper, Lying To Congress About It – Zero Hedge
.

.
Former Director of National Intelligence (DNI) turned CNN commentator James Clapper not only leaked information related to the infamous "Steele dossier" to CNN's Jake Tapper while Clapper was in office – it appears he also lied about it to Congress, under oath.
Clapper was one of the "two national security officials" cited in CNN's report -published minutes after Buzzfeed released the full Steele dossier.
The revelation that Clapper was responsible for leaking details of both the dossier and briefings to two presidents on the matter is significant, because former Federal Bureau of Investigation (FBI) director James Comey wrote in one of four memos that he leaked that the briefing of Trump on salacious and unverified allegations from the dossier was necessary because "CNN had them and were looking for a news hook."…
MORE
.
—————————————————————————————
.
HUD Chief Ben Carson Proposes Raising Rents Of Able-Bodied Americans Receiving Housing Subsidies – Fox News
Housing and Urban Development Secretary Ben Carson unveiled a plan Wednesday to raise public housing rents in an effort to bring more money into the federal housing system and encourage residents to be more self-sufficient.
Carson's proposed changes would raise the rent paid by public housing residents to 35 percent from 30 percent of household income and eliminate all deductions that could lower that number. Elderly and disabled tenants would be exempt from the increase, and rents would be evaluated every three years instead of annually.
Congress would still have to approve the plan, dubbed the Make Affordable Housing Work Act.
"The way we calculate the level of assistance to our families is archaic and has perverse consequences, like discouraging these residents from earning more income," Carson told The Associated Press. "It's clear from a budget perspective and from a human standpoint that this is not sustainable."…
MORE
.
—————————————————————————————
.
LAPD Officer Caught Smuggling Illegal Aliens Near Mexican Border – KTLA
.

.
A 42-year-old Los Angeles police officer was charged with attempting to smuggle two Mexican nationals through a Border Patrol checkpoint in San Diego County, prosecutors said Thursday.
Officer Mambasse Koulabalo Patara, of Rancho Cucamonga, was arrested 12 miles north of the U.S.-Mexico border after passing through a checkpoint on Interstate 8 near Pine Valley with the two men in his car around 12:15 a.m. Tuesday, according to a federal complaint filed Wednesday by the U.S. Attorney's Office for the Southern District of California.
The passengers in Patara's black 2006 Toyota Corolla – Fermin Lopez and his nephew, German Ramirez-Gonzalez – eventually admitted to being in the U.S. illegally and were also taken into custody, officials said…
MORE
.
—————————————————————————————
.
Maine Democrats Kill Bill Making Genital Mutilation A Crime – NewBostonPost
A bill that would criminalize female genital mutilation in Maine was struck down this month in Augusta by House Democrats, a development that appears to validate an eye-opening claim made in August by Republican State Representative Heather Sirocki that the practice is already under way in the Pine Tree State.
"I get private Facebook messages from nurses; I get personal conversation from folks, they're telling me what they're seeing in Maine hospitals," Sirocki told Portland's WGME-TV last year.
Whether it's happening or not – the procedure apparently doesn't bother a majority of Maine state representatives to make it illegal, after a roll call vote to criminalize the practice failed in the Maine House of Representatives by a 70-77 vote.
The only vote from Democrats in favor of criminalizing the practice came from Cathy Nadeau of Winslow.
A March 1 report from Maine First Media documented testimony regarding the bill…
MORE
.
—————————————————————————————
.
3 Palestinians Killed, Hundreds Wounded By Israeli Army As Protesters Storm Fence In Gaza – Jewish Telegraph Agency
.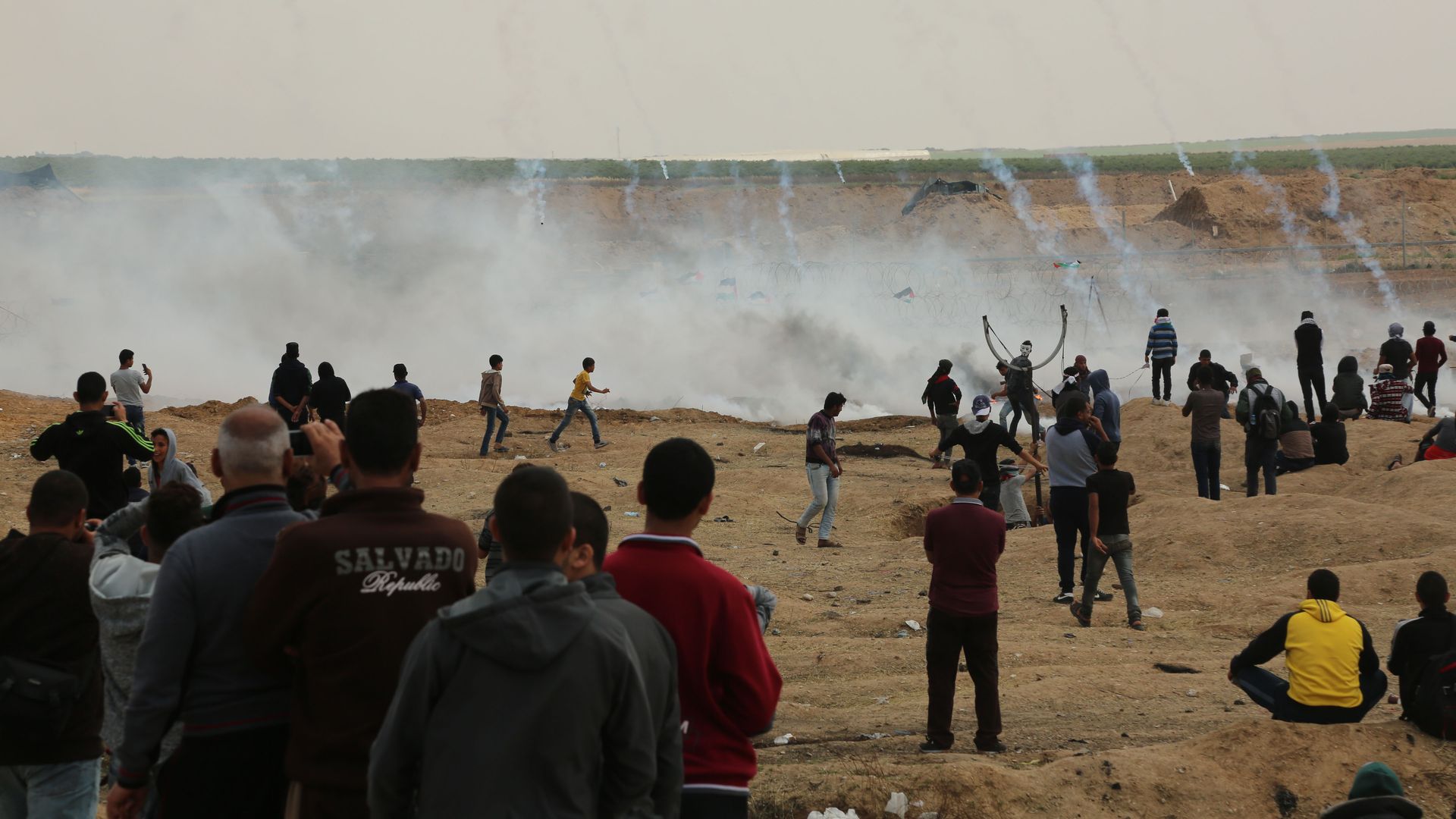 .
Israeli soldiers opened fire on hundreds of Palestinian protesters storming the border fence in Gaza, killing three. Hundreds of Palestinians were also wounded, 75 of them by Israeli fire, according to The New York Times.
The charge on the border happened late Friday, in the latest in a series of weekly protests on Gaza's border with Israel. Israel has warned protesters to keep their distance from the fence, and its army has previously opened fire on protesters who approach the border or who attempt to target Israel with firebombs or other weaponry.
Two protesters on Friday had handguns and one fired at Israeli soldiers, The Times reported, citing four witnesses…
MORE
.
—————————————————————————————
.
Two-Faced: Congressional Democrats Defend Tech Giant's Right To Censor, Also Call Censorship A 'Conspiracy Theory' – Tapwires
Congressional Democrats launched an all-out war against conservative concerns about censorship on social media today, calling the concerns a "conspiracy theory," even as they defended tech giants' right to censor content on the basis of political viewpoint.
Rep. Jerrold Nadler (D-NY), the ranking Democrat on the committee, made the claim after accusing fellow Republicans of having "no time for substantive oversight of the Trump administration, or election security, or privacy policy, or even a discussion about the wisdom of regulating social media platforms."
Calling the invitation of Diamond and Silk to testify on social media censorship a "spectacle," Rep. Nadler said that the idea of a "Silicon Valley plot to censor conservatives" was "baseless."
"The notion that social media companies are filtering out conservative voices is a hoax," said Rep. Nadler…
MORE
.
—————————————————————————————
.
Tom Brokaw Accused Of Sexual Harassment By Two Women At NBC – MarketWatch
.

.
Legendary TV newsman Tom Brokaw sexually harassed two NBC staffers during the late 1990s, according to reports late Thursday.
Linda Vester, a former war correspondent and anchor for the network, told Variety that Brokaw groped her, forcibly tried to kiss her on two separate occasions and showed up at her hotel room uninvited.
She did not report the incidents to the police or NBC because she feared she would lose her job, Variety reported. Vester left NBC in 1999 for Fox News, where she worked until 2006.
In a statement issued through Comcast Corp.'s CMCSA, -4.32% NBC, Brokaw denied the accusations…
MORE
.
—————————————————————————————
.
Brawl Breaks Out In Luxury Paris Fashion Store As Eager Customers Fight To Buy New £615 Designer Shoes – Daily Mail
A brawl broke out among customers at French luxury brand Balenciaga in Printemps in Paris after several shoppers reportedly jumped the line in front of a Chinese woman. The fight broke out on Thursday at the department store's Haussmann branch after the woman allegedly objected to the queue-jumping and her son came to her defence.
A video of the fight released by Chinese Weekly shows a Chinese man being held in headlock by security personnel and dragged away from the fight.
Outrage ensued online after the video went viral, with many Chinese web users commenting on Balenciaga's Weibo and Instagram account accusing the brand of discriminating against Chinese. Many online believed that the security staff only handled the Chinese man and was not aggressive towards the other customers involved in the altercation.
Both Balenciaga and Printemps have each issued statements on Weibo to apologise for the incident. The information on the other customers in the brawl remains unclear…
MORE
.
—————————————————————————————
.
Trump: Russia Probe "Must End Now!" – The Hill
.

.
President Trump on Friday declared the Russia investigation "MUST END NOW" after congressional Republicans released a report saying his campaign did not collude with Moscow to influence the 2016 presidential election.
"Wow! A total Witch Hunt! MUST END NOW!" Trump tweeted.
Trump's message came just minutes after Republicans on the House Intelligence Committee released their final report on Russia's influence operations in the 2016 election.
It found "no evidence that the Trump campaign colluded, coordinated, or conspired with the Russian government." But the report does criticize the Trump and Hillary Clinton campaigns for "poor judgment and ill-considered actions" in their dealings with Russia-related figures…
MORE
.
—————————————————————————————
.
Carter Center Sued For Providing Support To Hamas – Frontpage
The Washington Free Beacon reported Monday that the Zionist Advocacy Center is alleging in a suit that former President Jimmy Carter's nonprofit organization, the Carter Center, "has used taxpayer funding to provide material support to international terrorist groups, including Hamas."
Given Carter's longstanding and abundantly established hatred for the Jewish state, this allegation is no great shock. Nonetheless, the specter of an American President's foundation funding a jihad terrorist group demonstrates how far we have fallen.
The Zionist Advocacy Center further alleges that the Carter Center "received more than $30 million in taxpayer grants while violating federal statutes barring it from using the cash to provide material support to terror groups."
Not only that: "The plaintiffs maintain the Carter Center has violated the law by hosting designated terrorists at is facilities, as well as by providing various forms of assistance to the Palestinian terror group Hamas and other known terror entities."…
MORE
.
—————————————————————————————
.
Congressman DeSantis Reveals "Gap After Gap" In Key Timeline Of Strzok-Page Texts – 100PercentFedUp
.

.
Here we go again! The slow walk of information continues with the intel agencies who don't want the truth to be revealed. Rep. DeSantis explained to Sean Hannity that there are gaps in the newly released texts:
"Well Sean I think this is an incomplete production. I mean we know their texting habits. How often there were texting in other periods. This is the period, December 2016 all they way up to the firing of James Comey and then the appointment of Robert Mueller to the Special Counsel. Yet, there's only 40-some pages there."
TRANSCRIPT OF THE EXCHANGE WITH SEAN HANNITY AND REP DESANTIS:
REP. RON DESANTIS (R-FL), HOUSE JUDICIARY COMMITTEE: Sean, this is incomplete production…