.
Obama DOJ's Attempts To Influence Investigations Exposed In McCabe Probe – Washington Times
Tucked inside the inspector general's report on former FBI Deputy Director Andrew McCabe was the story of an August 2016 phone call from a high-ranking Justice Department official who Mr. McCabe thought was trying to shut down the FBI's investigation into the Clinton Foundation while Hillary Clinton was running for president.
The official was "very pissed off" at the FBI, the report says, and demanded to know why the FBI was still pursuing the Clinton Foundation when the Justice Department considered the case dormant. Former FBI officials said the fact that a call was made is even more stunning than its content.
James Wedick, who conducted corruption investigations at the bureau, said he never fielded a call from the Justice Department about any of his cases during 35 years there. He said it suggested interference.
"It is bizarre – and that word can't be used enough – to have the Justice Department call the FBI's deputy director and try to influence the outcome of an active corruption investigation," he said…
MORE
.
—————————————————————————————
.
Apes Can Bring Lawsuits, 9th Circuit Says – Daily Caller
.

.
A three-judge panel of the 9th U.S. Circuit Court of Appeals Monday found an ape satisfies the criteria for standing to bring a lawsuit under Article III of the Constitution.
Though the panel concluded the case could not proceed because apes do not have standing under the federal law at issue, it did acknowledge they meet basic requirements for standing set out by the Constitution.
The case was occasioned in 2011 when a wildlife photographer named David Slater left his camera on a nature reserve in Indonesia. The camera was recovered by a crested macaque named Naruto, a black ape native to isolated corners of the south Pacific. The ape took selfies with the camera, which Slater eventually reclaimed…
MORE
.
—————————————————————————————
.
Uranus Smells Like Farts, Study Shows – Circa
Uranus is made up of a gas that gives rotten eggs their smell, according to a new study from the journal Nature Astronomy. The gas was detected around the planet's cloud tops and was the center of debate among scientists for years. The BBC reports this new discovery could help scientists figure out how outer planets are formed.
Hydrogen sulphide smells bad to humans and it took forever to discover this smell because the compound is a "signature ingredient" to the smell of rotten eggs and farts, as reported by Business Insider. The EPA says humans can smell it when it makes up three out of every billion molecules in the air.
LiveScience reports the smell comes from sewers and volcanoes on Earth. The smell, while found in Uranus, is not found in fellow planets such as Jupiter and Saturn.
"If an unfortunate human were ever to descend through Uranus' clouds, they would be met with very unpleasant and odiferous conditions," said Patrick Irwin…
MORE
.
—————————————————————————————
.
David Hogg Expected To Call For Ban On Automobiles After Psychopath In White Van Mows Down Pedestrians In Toronto – CTV
.

.
Police in Toronto say they have arrested a male suspect after a white van mounted a curb in the city's north end, killing nine people and injuring 16 others.
Deputy Police Chief Peter Yuen told reporters Monday afternoon that police received multiple calls around 1:30 p.m. about a vehicle "driving on Yonge Street, striking a number of pedestrians between Finch Avenue and Sheppard Avenue."
Yuen said one suspect was in custody, the van had been located and all available resources had been mobilized to investigate the situation. "I want to assure the public, the rest of the city (is) adequately policed," Yuen said.
Video from the scene showed bodies under tarps, broken glass and a white Ryder van with extensive damage to its front end…
MORE
.
—————————————————————————————
.
Texas Man Sentenced To 50 Tears In Prison For $1.2M Theft Of Fajitas – Circa
A Texas man has been sentenced to 50 years in prison for stealing $1.2 million worth of fajitas over nine years.
Fifty-three-year-old Gilberto Escamilla was sentenced Friday after pleading guilty to theft by a public servant.
The Brownsville Herald reports he told the court the fajita scheme spun out of control.
Escamilla had been intercepting fajitas that he ordered through the Cameron County juvenile center where he worked and delivering them to his own customers.
His scam was uncovered when he missed work for a medical appointment and an 800-pound fajita delivery arrived at the center, which doesn't serve fajitas.
Escamilla was fired in August and arrested after authorities checked vendor invoices and obtained a search warrant that uncovered county-funded fajitas in his refrigerator…
MORE
.
—————————————————————————————
.
Scottish Comedian Fined £800 For Teaching Nazi Salute To Dog – Jerusalem Post
.

.
Mark Meechan, the Scottish man who was convicted last month for hate speech for making a video of a pug giving the Nazi salute, was fined £800 (about NIS 4,000) on Monday morning by a Scottish court.
Meechan, a comedian and social media personality, was convicted in March by the Airdrie Sheriff Court of violating the Communications Act, by sharing a video that was "antisemitic and racist in nature."
In the video, Meechan appears to be trying to teach the wrinkly-faced dog to raise its paw in response to certain phrases, including "Sieg Heil" (Hail victory – pronounced "zeek hahyl") and "Gas the Jews." Meechan has maintained that the video was intended as a joke, and he was simply trying to annoy his girlfriend, who owned the pug…
MORE
.
—————————————————————————————
.
Drug War Update: Nearly 8,000 Mexicans Murdered In Just 3 Months – Daily Wire
The violence of Mexico's drug war has claimed the lives of nearly 8,000 people in just three months, further substantiating the U.S. State Department's "Do Not Travel" recommendation.
According to Yahoo News, approximately "7,667 people were killed in Mexico in the first quarter of 2018, up 20 percent on the same period last year, making it the most violent year in two decades, government figures showed Sunday."
The horrifying numbers increased from last year by over 1,000 violent deaths. At this time in 2017, the figure stood at 6,406.
"The worst month was March, when 2,729 people were killed, most of them shot dead. January's figure stood at 2,549 murders, with another 2,389 in February," reports Yahoo News. "The bloodshed follows a proliferation of gangs involved in drug trafficking, as well as stealing fuel, kidnappings, extortion and other criminal activities."…
MORE
.
—————————————————————————————
.
Vulnerable Red-State Democrats Ensure Mike Pompeo's Confirmation As Secretary Of State – Washington Examiner
.

.
Sen. Joe Donnelly on Monday became the third Democrat to announce support for Mike Pompeo to become the next secretary of state, assuring Pompeo's confirmation as early as this week.
Donnelly, of Indiana, said in a statement that Pompeo "is capable of advancing U.S. interests and leading the State Department." Sens. Heidi Heitkamp, D-N.D., and Joe Manchin, D-W.Va., announced they will also vote for Pompeo.
All three represent "red" states that voted for Donald Trump in 2016 and all are fighting for re-election in 2018. Many analysts have rated the races in all three states as "toss up," so the senators' decision to support Pompeo could help sway voters' decisions. Trump won Indiana with nearly 57 percent of the vote…
MORE
.
—————————————————————————————
.
Trump Will Not Invite Democrats Or The Media To His First State Dinner – Business Insider
President Trump's first state dinner will exclude congressional Democrats and members of the media in a significant departure from tradition, Politico reported Friday.
About 150 guests will join Trump in honoring French President Emmanuel Macron on Tuesday. The event stands in sharp contrast to the former President Barack Obama's first state dinner – a bipartisan, lavish affair that hosted upward of 350 guests on the South Lawn.
According to Politico, four Republican members of Congress are set to attend Trump's first state dinner: House Speaker Paul Ryan, House Foreign Affairs Committee chairman Ed Royce, and Louisiana Sens. John Kennedy and Bill Cassidy. Senate Majority Leader Mitch McConnell was also invited but will reportedly not be able to attend.
It's not the first time Trump has strayed from tradition. According to the White House Historical Association, Trump is the first U.S. leader since Calvin Coolidge not to host a state dinner within the first year of his presidency…
MORE
.
—————————————————————————————
.
Chairman Nunes: No Official Intelligence Used To Start FBI Probe Into Trump-Russia Collusion – Fox Business
.

.
House Intelligence Committee Chairman Devin Nunes said Sunday his review of FBI and Justice Department "electronic communication" documents shows no intelligence was used to begin the investigation into possible collusion between the Trump campaign and Russia during the 2016 election.
"We now know that there was no official intelligence that was used to start this investigation. We know that Sidney Blumenthal and others were pushing information into the State Department. So we're trying to piece all that together and that's why we continue to look at the State Department," Nunes told Maria Bartiromo on "Sunday Morning Futures."
Nunes, R-Calif., cited the Five Eyes agreement as a way of knowing no intel was used…
MORE
.
—————————————————————————————
.
'Overwhelmed' New York Postal Worker Failed To Deliver 17,000 Pieces Of Mail – Yahoo News
A postal worker in Brooklyn who became "overwhelmed" by his job was charged with violating federal law after 17,000 pieces of undelivered mail were discovered in his car, home and work locker.
Aleksey Germash, who lives in Brooklyn and worked for the borough's Dyker Heights Post Office, is quoted in a criminal complaint saying that "he was overwhelmed by the amount of mail that he had to deliver" but "made sure to deliver the important mail," CNN reports.
An onlooker spotted multiple mail bags full of letters in a Nissan Pathfinder parked in Brooklyn and alerted authorities, according to CNN. The car was traced back to Germash, who confirmed that it belonged to him.
Authorities proceeded to search his personal property, and found about 10,000 pieces of mail in his car, 6,000 pieces in his apartment and 1,000 in his work locker, some dating as far back as 2005, according to the complaint…
MORE
.
—————————————————————————————
.
U.S. Private Sector Output Rises Solidly, Underpinned By Fastest New Order Growth Since March 2015 – IHS Markit
.

.
April survey data signalled a further strong increase in private sector output across the U.S, alongside steep growth in new orders and intensifying price pressures.
At 54.8 in April, up from 54.2 in March, the seasonally adjusted IHS Markit Flash U.S. Composite PMI Output Index indicated a faster upturn in business activity across the private sector, driven by accelerated growth at both manufacturing and service sector firms. While the former recorded the steeper rate of expansion, both sectors enjoyed solid rates of growth.
New orders placed with private sector firms rose sharply in April, showing the largest gain since March 2015. The upturn in new business underpinned more buoyant output expectations…
MORE
.
—————————————————————————————
.
Woman Fined $500 For Saving Free Delta Airlines Snack – Fox News
A Colorado woman is facing a $500 fine from U.S. Customs and Border Protection (CBP) for saving a free apple she received as a snack from Delta Air Lines on her way back to the United States from Paris, France.
Crystal Tadlock told Fox 31 Denver, toward the end of her flight from Paris, flight attendants passed out apples in plastic bags as a snack. Tadlock put the fruit in her carry-on to save for when she was hungry during the second leg of her trip.
Once Tadlock arrived in the U.S., she went through Customs and her bag was chosen to be randomly searched, Fox 31 reported. Tadlock says a Customs agent pulled out the apple in the plastic bag with Delta's logo on it.
When questioned about the snack, Tadlock explained she received the apple from the airline and asked if she could throw it away or eat it, Fox 31 reported. The Customs agent allegedly told her no and fined her $500 for carrying the undeclared fruit…
MORE
.
—————————————————————————————
.
WikiLeaks To Countersue Democrats; "Discovery Is Going To Be Amazing Fun" – Zero Hedge
.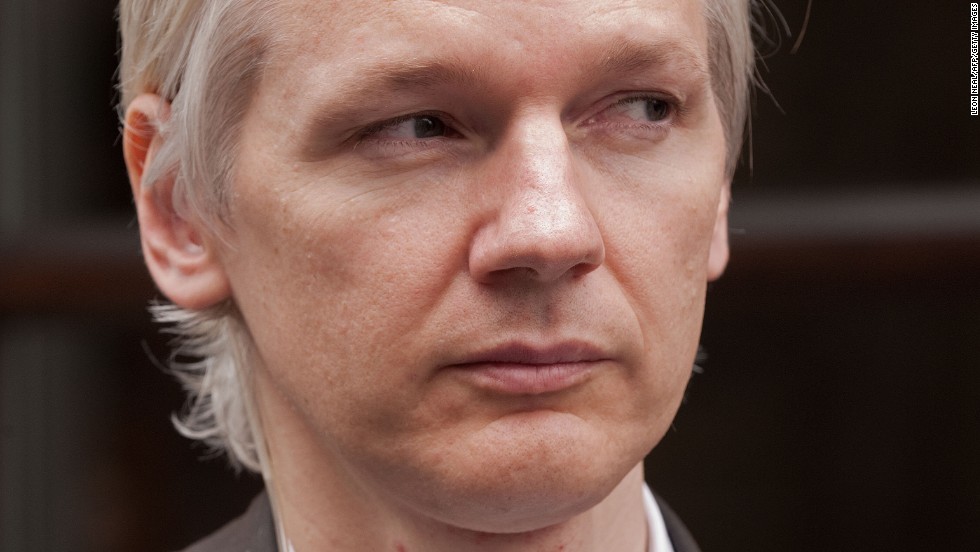 .
WikiLeaks has hit back against a multimillion-dollar lawsuit filed by the Democratic National Committee (DNC), announcing over Twitter that they are seeking donations for a counter-suit, noting "We've never lost a publishing case and discovery is going to be amazing fun," along with a link which people can use to donate to the organization.
Discovery is a pre-trial process by which one party can obtain evidence from the opposing party relevant to the case. The Trump campaign, which is also named in the DNC filing, says the lawsuit will provide an opportunity to "explore the DNC's now-secret records."
Hours after the Washington Post broke the news of the lawsuit, President Trump tweeted "Just heard the Campaign was sued by the Obstructionist Democrats…
MORE
.
—————————————————————————————
.
Muslim Refugees In Netherlands Angry Because They Have To Clean Their Own Toilets – Voice Of Europe
Inhabitants of a Dutch asylum centre in Alkmaar are angry about the building's new cleaning policy, Dutch newspaper De Volkskrant reports. The refugees now have to clean their own toilets and need a key to visit their own toilet block.
"They want us to clean our own toilets on our knees," says Ahmad from Palestine. Another migrant says: "Even Syria's prisons are better!" Bystanders laugh about it. Abu Barak from Syria tells the newspaper he is "in shock" and asks: "Is this the Netherlands?"
The toilets in the facility have no toilet paper as refugees use water for cleaning. They bring watering cans with them and as a result faeces spread through the room.
Spokeswoman of the asylum centre, Alet Bouwmeester, says the new cleaning policy has to do with bad hygiene in the toilets: "The idea is that by making persons responsible, things will improve. When you go to a toilet you leave it behind in a clean state, that's part of our programme"…
MORE
.
—————————————————————————————
.
ISIS Suicide Bomber Kills 57 In Kabul, Afghanistan – USA Today
.

.
The death toll rose to at least 57 after a suicide bomber unleashed an attack Sunday at an Afghan voter registration center in mostly poor area of Kabul. An Islamic State affiliate claimed responsibility for the massacre.
Health Ministry spokesman Wahid Majroh told Pajhwok Afghan News the dead included 21 women and five children. He said 119 people were injured in the attack.
Abdullah Abdullah, the nation's chief executive, condemned the attack in the Dasht-i-Barchi neighborhood. "I stand with those affected by this coward attack," he tweeted.
"Our resolve for fair and transparent election will continue, and terrorists won't win against the will of the Afghan people."…
MORE
.
—————————————————————————————
.
Professor Called Racist For Trying Not To Be Racist – Campus Reform
In an incident of public shaming, an anonymous student working on a theatre production for Pomona College's Theatre and Dance Department posted several posters on buildings throughout the campus accusing a faculty member – Pomona College theatre lecturer Rose Portillo – of being "racist" for asking the student to not include songs with the word "n***a" in them for an upcoming production.
The posters – which were also posted on the theatre – were titled as a "PSA [Public Service Announcement]." The content of the poster includes Portillo's photos and the student's accusation:
"On Tuesday, April 17th, I was organizing song cues for one of Pomona College' Theatre Department's upcoming productions. My professor Rose Portillo [emphasis in original] walked up to me in class and said: 'Nothing with nigga in it.' I said 'don't say that.' She replied 'I'm saying it.'" The student concludes the poster by stating "That's racist."
According to a dictionary's usage alert of "n***a," the term is "taken to be extremely offensive when used by outsiders," but is "also common in rap music."…
MORE
.
—————————————————————————————
.
Bitcoin Tops $9,000 As NY Fed Says "Doesn't Pass Test Of What Currency Should Be" – Zero Hedge
.

.
Bitcoin is now up almost 40% from its lows right before Tax-Day, breaking back above $9,000 for the first time in over a month. But while Bitcoin is rebounding, the rest of the cryto-space is soaring… with Ripple up 85% and Ethereum up lamost 65% in the last two weeks.
As it seems 'risk-on' is back in the cryptocurrency markets after a month or two of tax turmoil.
Additionally, Bloomberg reports that as an indication of market mood, buy/sell signals for Bitcoin are now showing 90 percent of traders buying Bitcoin, and only ten percent selling, for the first time since March 2017.
Meanwhile, as CoinTelegraph reports, the expected next president of the New York Federal Reserve Bank said that cryptocurrency "doesn't pass the the basic test of what a currency should be"…
MORE
.
—————————————————————————————
.
Narrative Fail: Newly Discovered CDC Surveys Demolish Anti-Gun Talking Points – Daily Wire
Newly discovered statistics from the Centers for Disease Control (CDC) that were never released to the public strengthens the argument for guns, and blows a hole in the gun control narrative. The statistics show that guns are used in a defensive manner against crimes far more than they are used by criminals to commit crimes.
A new report from Florida State University criminologist Gary Kleck shows that recently unearthed surveys from the CDC, which were never made public, show that Americans use guns in millions of defense scenarios every year on average.
Reason reports:
…Kleck conducted the most thorough previously known survey data on the question in the 1990s. His study, which has been harshly disputed in pro-gun-control quarters, indicated that there were more than 2.2 million such defensive uses of guns (DGUs) in America a year.
Now Kleck has unearthed some lost CDC survey data on the question. The CDC essentially confirmed Kleck's results….
MORE
.
—————————————————————————————
.
RINO Romney Comes In Second Place At Utah GOP Convention, Forced Into Primary For Senate Nomination – The Hill
.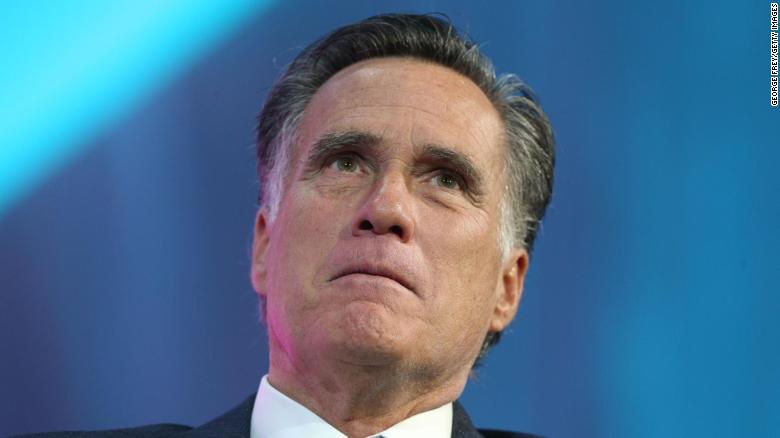 .
Former GOP presidential candidate Mitt Romney failed to secure the Utah Republican Party's nomination for Senate on Saturday, triggering a June primary.
In the final round of voting at the party's convention, state Rep. Mike Kennedy (R) won 50.88 percent of the vote, with Romney following with 49.12 percent. Because neither candidate secured 60 percent, the two will head to a June statewide Republican primary.
Romney and Kennedy are running to succeed retiring Sen. Orrin Hatch (R). Saturday's defeat was a surprising turn for Romney, whose national profile far exceeds Kennedy's and who could count on a strong donor network and the endorsement of prominent Republicans, including Hatch and President Trump…
MORE
.
—————————————————————————————
.
Mark Levin Nominated For 2018 Induction Into National Radio Hall Of Fame – Conservative Review
Nationally syndicated radio host and LevinTV host Mark Levin has been nominated for induction into the National Radio Hall of Fame.
Of the 800 individuals who were recommended or reviewed by the nominating committee, Levin is one of just 24 who have been selected for nomination, and one of eight who will be voted on for induction in the Spoken Word On-Air Personality category by the radio listeners nationwide.
Levin, a constitutional attorney and former chief of staff to Attorney General Edwin Meese, began his broadcasting career as a contributor to "The Rush Limbaugh Show" and "The Sean Hannity Show." In 2002, he was given his own radio slot on WABC on Sunday afternoons, and then at 6:00 p.m. ET on weekdays in 2003.
In his first 18 months on air, Levin shot up to Number 1 on the AM dial in his competitive time slot. He currently reaches more than 8 million listeners with his radio show, website, and free podcast…
MORE
.
—————————————————————————————
.
World's Oldest Person Dies In Japan At Age 117 – KIRO
.

.
The world's oldest person, a 117-year-old Japanese woman, has died. Nabi Tajima died of old age in a hospital Saturday evening in the town of Kikai in southern Japan, town official Susumu Yoshiyuki confirmed. She had been hospitalized since January.
Tajima was born on Aug. 4, 1900, and reportedly had more than 160 descendants, including great-great-great grandchildren. Her town of Kikai is in Kagoshima prefecture on Kyushu, the southernmost of Japan's four main islands.
She became the world's oldest person seven months ago after the death in September of Violet Brown in Jamaica, also at the age of 117. Video shown on Japanese television showed Tajima moving her hands to the beat of music played on traditional Japanese instruments at a ceremony to mark the achievement…
MORE
.
—————————————————————————————
.
Legal Bribery Update: Facebook Sets Lobbying Record – The Nation
Facebook set a lobbying record in the first three months, just as an uproar flared up the leak of data on millions of users' without their permission.
The company spent $3.3 million, according to disclosures filed with the government Friday, up from the $3.21 million it spent in the same period a year earlier, which represented the company's prior high.
The world's largest social-media company lobbied on issues including federal privacy legislation, online advertising, internet privacy and security, the filing said. It also referred to "general discussions on data breach," without providing further details. A company representative didn't immediately respond to a request for clarification about what the data breach lobbying referred to.
Toward the end of the first quarter, Facebook was hit by revelations that data on millions of users had been improperly obtained by Cambridge Analytica, a firm that worked on President Donald Trump's 2016 election campaign…
MORE
.
—————————————————————————————
.
Incompetent Sheriff Scott Israel Faces 'No Confidence' Vote By Deputies – Sun-Sentinel
.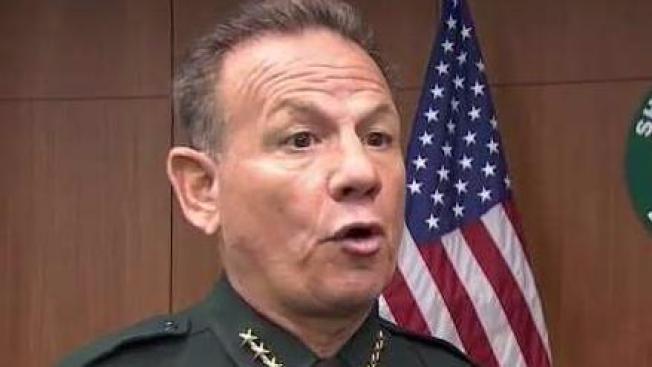 .
Upset with Broward County Sheriff Scott Israel, members of a union of rank-and-file deputies will vote electronically over the next week on whether they have faith in his leadership. The so-called "no confidence" vote, slated to begin tonight, is a first for the office.
"A law enforcement union at the Broward Sheriff's Office has never done this before," said Jeff Bell, president of the Broward Sheriff's Office Deputies Association, which scheduled the vote. The organization represents 1,050 members and its contract covers 1,300 deputies and sergeants.
The vote is open to all of them, and will last until Thursday, April 26. The catalyst for the public show of displeasure was the Parkland school shooting Feb. 14, where a former student opened fire with an assault-style rifle in the freshman building of Marjory Stoneman Douglas High, killing 17…