.
Russia, Syria Accuse Israel Of Carrying Out Strike On Syrian Air Base – Jerusalem Post
The Russian Ministry of Defense accused Israel of bombing an air base in Syria overnight, the Russian news agency Interfax reported on Monday. Syrian state media also accused Israel of carrying out the strike.
Russia said Syrian air defense systems shot down five of eight missiles fired by two Israeli F-15 combat jets from Lebanese air space, Interfax said.
"The Israeli aggression on the T4 airport was carried out with F-15 planes that fired several missiles from above Lebanese land," Syrian state news agency SANA said.
Asked about the Russian statement, an Israeli military spokesman said he had no immediate comment.
The Syrian state broadcaster said early Monday morning that explosions were heard at the T-4 airfield near Homs, which is close to the ancient city of Palmyra in central Syria. It added that there were several dead and wounded…
MORE
.
—————————————————————————————
.
Hungary's Anti-Globalist, Anti-Migrant Prime Minister Wins Re-election In Massive Landslide – The Guardian
.

.
Hungary's anti-migration prime minister, Viktor Orbán, has secured a third consecutive term in office after his Fidesz party won a resounding victory in parliamentary elections on Sunday.
After running a campaign almost exclusively focused on the apparent threat posed by migration, Orbán's Fidesz will have a majority in parliament and may even regain a two-thirds "supermajority" which allows constitutional changes.
With around 93% of votes counted, Fidesz was projected to take 133 of the parliament's 199 seats, the minimum required for the supermajority.
Orbán appeared shortly before midnight to claim victory in front of a cheering crowd outside the Fidesz election headquarters on the Danube in Budapest…
MORE
.
—————————————————————————————
.
Man Accused Of Soliciting Sex With Minor While Already Out On Bail For Allegedly Soliciting Sex With Minor – Law And Crime
Here's some free advice: Don't break the law when you're out on bail. Definitely don't repeat the same thing you were arrested for in the first place.
In Florida, bond was revoked for 31-year-old Lee Trikojat, who was arrested Thursday after police said he solicited sex with someone he incorrectly believed to be a 14-year-old girl, according to Florida Today. He was already facing charges for the same crime.
Legal problems started for Trikojat last year. In July 2017, he allegedly went online, and tried to solicit someone he incorrectly believed to be a minor. In truth, she was an undercover agent, investigators said. Authorities claimed Trikojat sent pictures of himself.
That case is still pending, and he posted bond…
MORE
.
—————————————————————————————
.
London's Muslim Mayor Declares Intense New 'Knife Control' Policies To Stop Epidemic Of Jihadist Stabbings – Daily Wire
.

.
An epidemic of stabbings and acid attacks in London has gotten so bad that London mayor Sadiq Khan is announcing broad new "knife control" policies designed to keep these weapons of war out of the hands of Londoners looking to cause others harm.
The "tough, immediate" measures involve an incredible police crackdown, a ban on home deliveries of knives and acid, and expanding law enforcement stop-and-search powers so that police may stop anyone they believe to be a threat, or planning a knife or acid attack.
Khan announced Friday that the city has created a "violent crime taskforce of 120 officers" tasked with rooting out knife-wielding individuals in public spaces, and is pumping nearly $50 million dollars into the Metropolitan Police department, so that they can better arm themselves against knife attacks…
MORE
.
—————————————————————————————
.
North Korea Ready To Discuss Denuclearization With U.S. – The Hill
North Korean officials have told their U.S. counterparts that leader Kim Jong Un is open and ready to talk about the denuclearization of the Korean Peninsula, according to The Wall Street Journal.
"The U.S. has confirmed that Kim Jong Un is willing to discuss the denuclearization of the Korean Peninsula," a Trump administration official told the publication on Sunday.
The Journal report follows a CNN report on Saturday saying Washington and Pyongyang were in direct communication in secret to prepare for the upcoming summit between Kim and President Trump.
Officials told the network that CIA Director Mike Pompeo, whom Trump has nominated to be secretary of State, has been leading back-channel talks for the summit, which is slated for May.
North Korea is reportedly pushing to hold the talks in its capital, Pyongyang, but it is unclear whether Trump is willing to travel to the city…
MORE
.
—————————————————————————————
.
How $37 Million From The Clinton Foundation Disappeared In Baltimore – PoliZette
.

.
Here's a question for which Deputy Attorney General Rod J. Rosenstein, special counsel Robert Mueller, and former FBI Director James Comey may well know the answer to – but aren't likely to want to talk about in public, under oath:
Why did the Clinton Foundation send a $37 million grant for the Clinton-Bush Haiti Fund in 2010 to a Baltimore post office box when the CBHF told federal tax authorities that its only office that year was in Washington, D.C.?
For the rest of us, the answers to that and many other questions posed by those who wonder why investigations into obvious and rampant frauds involving Bill, Hillary and Chelsea Clinton and their purported foundation never go anywhere are complex…
MORE
.
—————————————————————————————
.
Russian Woman Dies In Agony After Being 'Embalmed Alive' – Daily Mail
A 27 year old woman has died in excruciating agony after she was embalmed alive due to a horrific medical blunder. Ekaterina Fedyaeva's mother has accused medics of 'murder' after they put her daughter on a formalin drip – a solution contain formaldehyde – instead of saline.
The woman had been in hospital in her home city of Ulyanovsk in Russia for routine surgery. She was given a drip normally infused into the veins of the dead to prevent decomposition.
Ekaterina suffered horrible pains and convulsions for two days before falling into a coma. She was attached to a life support machine and her heart stopped several times. After being flown to a top Moscow hospital, she woke up from her coma – but finally died of multiple organ failure.
Her mother Galina Baryshnikova and husband Igor were with her when she came round from the surgery in her ward. Her legs were moving, she had convulsions, her whole body was shaking,' said her mother…
MORE
.
—————————————————————————————
.
A Third Of Millennials Aren't Sure The Earth Is Round – KDKA
.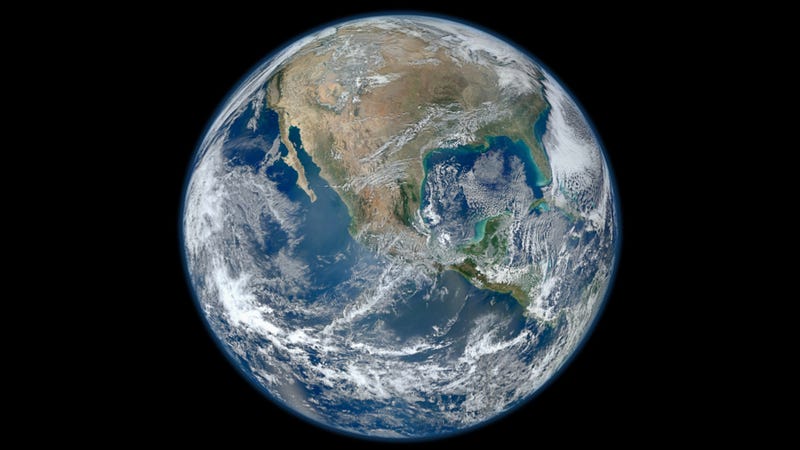 .
A new survey has found that a third of young millennials in the U.S. aren't convinced the Earth is actually round. The national poll reveals that 18 to 24-year-olds are the largest group in the country who refuse to accept the scientific facts of the world's shape.
YouGov, a British market research firm, polled 8,215 adults in the United States to find out if they ever believed in the "flat Earth" movement. Only 66 percent of young millennials answered that they "always believe the world is round." Science teachers across the U.S. will be shaking their heads after learning that nine percent of young adults answered that they have "always believed" the planet was flat.
Another nine percent said of young adults said they thought the planet was spherical but had doubts about it…
MORE
.
—————————————————————————————
.
Truck Pulling Horse Trailer Filled With Illegal Aliens Flips Over On Interstate Near San Diego – Newsweek
Nineteen undocumented immigrants were taken into custody after a truck pulling a horse trailer flipped over in California on an interstate Saturday near San Diego. The truck was in the middle of smuggling people into the U.S. about 15 miles north of the U.S.-Mexico border when the accident occurred.
As the driver lost control while maneuvering the truck, the trailer detached and fell onto its side. People inside the Ford F250 truck were injured, but the immigrants fled because of their legal status, running from the vehicle and hiding in nearby brush and rocks. The trailer was empty by the time first responded arrived at the scene of the crash.
"The difficulty is you have individuals that have been involved in an accident, a rollover accident, and when they fled the scene, they don't want to be found," California Fire Battalion Chief Kurt Zingheim told local reporters.
A sheriff's office helicopter rescued one man in a nearby canyon…
MORE
.
—————————————————————————————
.
Democrat Congresswoman Criticizes ICE For Arresting 15-Time Criminal Illegal Alien Outside Courthouse – Townhall
.

.
Democratic Congresswoman Nydia Velasquez tweeted her admonishment of Immigration and Customs Enforcement agents for nabbing an illegal alien outside a Brooklyn Criminal Court house. But, she neglected to mention that the illegal alien had been arrested 15 times since 2005.
"Extremely concerning to hear that ICE agents targeted an undocumented immigrant just outside Brooklyn Criminal Court this morning. Such actions by ICE have no place in our City & I will be monitoring the situation carefully," Rep Velasquez commented.
The illegal alien in question, Diogenes Pinzon, was in court challenging a domestic violence case. His girlfriend alleged that Pinzon had threatened and robbed her on May 25, 2017. Once the hearing was over, under cover ICE agents promptly arrested the illegal alien…
MORE
.
—————————————————————————————
.
Trump Tweets Condemnation Of Syrian Chemical Attack, Says Putin Shares The Blame – Chicago Tribune
President Donald Trump on Sunday vowed there would be a "big price to pay" for the "mindless CHEMICAL attack" that killed dozens of people in a rebel-held enclave in Syria, and an administration official said no options are being excluded from consideration.
As grisly images emerged of bodies in basements and bloodied survivors at hospitals in Eastern Ghouta, Trump made a rare criticism of Russian President Vladimir Putin. He said Putin shared the blame for the deaths through Russia's support of Syrian President Bashar al-Assad.
"President Putin, Russia and Iran are responsible for backing Animal Assad. Big price to pay," Trump tweeted. "Open area immediately for medical help and verification. Another humanitarian disaster for no reason whatsoever. SICK!"
White House homeland security adviser Thomas Bossert said nothing should be taken "off the table." In an appearance on ABC's "This Week," Bossert said U.S. officials have examined photos and information about the incident in Douma, a Damascus suburb…
MORE
.
—————————————————————————————
.
15 Die In Canada When Truck And Hockey Team Bus Collide – Circa
.

.
A semi-trailer slammed into a bus carrying a youth hockey team in western Canada, killing 15 people and injuring 14 in a catastrophic collision that left a country and its national sport heartbroken. The crash sent shockwaves through the team's small hometown.
Canadians were moved to tears on as they learned of the identities of the deceased on the bus that was driving the Humboldt Broncos hockey team to a crucial playoff game Friday against the Nipawin Hawks.
"The worst nightmare has happened," said the league's president, Bill Chow, as his eyes welled up with tears. The Broncos are a close-knit team from the small city of Humboldt, Saskatchewan, which has a population of about 6,000…
MORE
.
—————————————————————————————
.
Three Killed, 30 Injured After Driver Plows Into Pedestrians In Munster, Germany – Geller Report
It's everyday news now: another attack corresponding to the jihadist modus operandi, and another enemedia "news" report in which nothing is revealed about the perpetrator. However, in this case German authorities have actually admitted, contrary to the usual practice of authorities in the West, that this was a terror attack, which means it was most likely a jihad attack.
Nevertheless, soon there will come another group of officials saying the motive is unclear. And watch this space for the same thing happening yet again next week. And the week after that. And on and on until the West collapses – or finally decides to put a stop to this madness.
"Germany van crash: Vehicle crashes into crowd in Munster leaving three dead and more than 30 injured," by Lucy Clarke – Billings, Mirror, April 7, 2018:
A van has crashed into a crowd in Germany leaving three dead and more than 30 injured, according to reports…
MORE
.
—————————————————————————————
.
House Considering Impeaching Rosenstein For Failing To Provide Documents Requested By Congressional Oversight Committees – Gateway Pundit
.

.
Mark Meadows of the House Republican Freedom Caucus was on Judge Janine's Show last night on FOX. Meadows suggested that if the House does not receive documents requested this week then they may act to impeach Assistant US AG Rod Rosenstein for his obstruction and delays in providing documents to the House.
Meadows shared –
I think that if he [Rosenstein] does not turn over the documents that there are a growing number of us on capital hill that someone else needs to do the job.
Meadows then went on to suggest that the House may impeach Rosenstein if he doesn't provide the data requested for months…
MORE
.
—————————————————————————————
.
Vatican Arrests Monsignor On Child Pornography Charges – Reuters
The Vatican said on Saturday its police had arrested a monsignor who worked as a diplomat at its embassy in Washington and is suspected of possessing child pornography in the United States and Canada.
A statement identified the accused as Msgr. Carlo Alberto Capella and said he was arrested earlier on Saturday in the Vatican after a warrant was issued by the Holy See's chief magistrate at the end of an investigation.
The Vatican statement said Capella, who was recalled from the Vatican embassy in Washington last August, was arrested according to articles of a 2013 law signed by Pope Francis. The articles cited by the statement related to child pornography.
If indicted, the monsignor will have to stand trial in the Vatican and faces up to 12 years in jail. The scandal is the latest blow to the Catholic Church as it struggles to overcome repeated sex abuse cases among its clergy…
MORE
.
—————————————————————————————
.
Trump Signs Memo Ordering End To 'Catch And Release' Practices – The Hill
.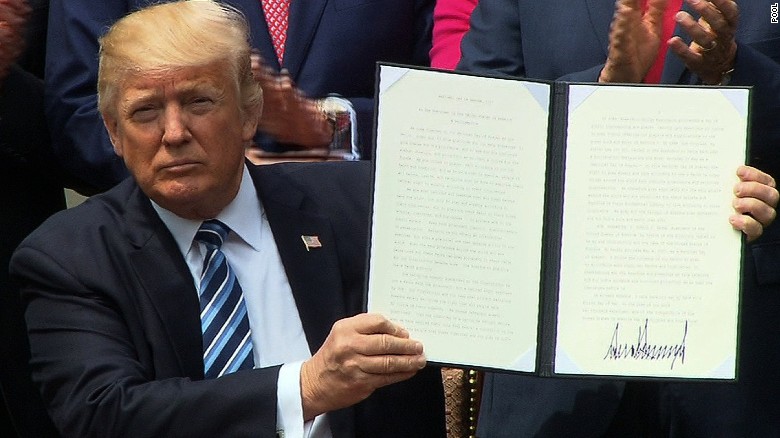 .
President Trump signed a memorandum on Friday ordering agencies to "expeditiously end" the practice known as "catch and release" that allows immigrants caught in the U.S. without proper documents to be released from detention while their cases play out in court.
The memo signed by Trump orders the Department of Homeland Security, in coordination with other agencies, to submit a report to the president within 45 days "detailing all measures that their respective departments have pursued or are pursuing to expeditiously end 'catch and release' practices."
The report instructs departments to share information on any contracts to construct or operate detention facilities along the border as well as steps taken to assign asylum officers at detention facilities, among other measures…
MORE
.
—————————————————————————————
.
U.S. Deploys Three Carrier Battle Groups To Face-Off Against Chinese Aircraft Carrier In South China Sea – Zero Hedge
Last week, we reported that satellite images had captured China's only aircraft carrier in deployment, the Liaoning, flanked by 40 other warships and submarines, conducting unprecedented live-fire drills in the South China Sea.
This massive Chinese naval exercise was observed for the first time, with China watchers pointing out that such a forceful display of deterrence was highly unusual for the People's Liberation Army Navy. Perhaps in light of recent events, it was merely a warning.
Li Jie, a Beijing-based naval specialist, said, "it was the first time the Liaoning had taken part in live-fire drills. This will test the Liaoning's real combat strength as well as joint-operations skills between the aircraft carrier and warships from other fleets."
"China wants to show the outside world its determination to defend the fruits of its economic reforms over the past 40 years," Beijing-based military analyst Zhou Chenming said."Like the US, China's military might is one of the government's political tools to protect the country's national interests."…
MORE
.
—————————————————————————————
.
California May Elect A Republican Governor, Incredible As That Sounds – Newt Gingrich
.

.
John Cox is doing something remarkable for a Republican. A recent survey indicates he is now within striking distance of being elected governor of the infamously liberal state in November.
According to the Public Policy Institute of California, Cox (who I greatly respect and have worked with for years) has been gaining support since January and is now the second-place pick for governor among likely California primary voters. This puts him right behind the leading Democrat and represents a great potential for Cox to win the governorship seven months from now.
The poll result is important because California's primary system for congressional and statewide elections is unusual…
MORE
.
—————————————————————————————
.
Male Colorado Democrat Has Penchant for Ladies' Bathroom – Washington Free Beacon
A Democratic state senator in Colorado, who is a man, "frequently" enters the women's bathroom, contradicting his claim that he only accidentally used the ladies room once.
A recording between the state senate secretary and the Colorado State Patrol, obtained through a records request by the conservative nonprofit Compass Colorado, revealed Sen. Daniel Kagan's visits made his female colleagues uncomfortable.
Last month, Sen. Beth Martinez Humenik filed a workplace sexual harassment complaint against Kagan for using the women's bathroom "multiple times."
"I confronted him in the bathroom itself and said, 'What are you doing in here?'" Martinez Humenik told KUNC, a public radio station. "Then, as we were walking out, I said, 'It's not OK for you to be here. I don't want to see you here again.'"
Two other female staffers had "similar experiences," according to Martinez Humenik. Another legislator, Sen. Owen Hill, said he saw Kagan in the women's bathroom when he was taking his two young daughters to the facilities last year…
MORE
.
—————————————————————————————
.
Marines Thrilled With Sniper Upgrade; Rifle Promises 'Certain Doom' For Enemies – Washington Times
.

.
The sniper rifle that aided U.S. Marines during the Vietnam War will soon be replaced with a weapon better suited for modern conflicts.
The M40 system and its nearly 1,000-yard range is no longer the preferred option for the Marine Corps in a security environment where 1,300 yards are needed to accomplish missions. Military officials heard the complaint from enough war fighters that scout snipers will soon carry the Mk 13 Mod 7 along with its .300 Winchester Magnum rounds.
The shift, which Marine spokesperson Capt. Christopher Harrison recently confirmed with Marine Corps Times, was hailed by one sniper as a "long time coming." The popular military website Task & Purpose also touted the decision with a piece on Tuesday titled "The Marine Corps Is Finally Getting The Sniper Rifle It Deserves."…
MORE
.
—————————————————————————————
.
Facebook Admits 'Most' Of Site's 2 Billion Users Compromised By 'Malicious Actors' – Breitbart
Facebook has admitted in an announcement that most of its 2 billion users may have been compromised by "malicious actors."
CommonDreams.com reports that Facebook has admitted that more user accounts may have been compromised than those announced during the company's most recent data scandal. Initial reports stated that approximately 51 million accounts were allegedly targeted in the Cambridge Analytica user data scandal,
Facebook later clarified after an internal audit that the number was closer to 87 million, but it now seems that the company has admitted after further research that nearly all of Facebook's 2 billion accounts could have users personal info scraped from them by a variety of "malicious actors."
WIRED journalist Matt Burgess noted that Facebook's last statement on the data scandal briefly mentioned that "most" of the site's two billion users had personal info scraped from their Facebook profiles by "malicious actors."…
MORE
.
—————————————————————————————
.
Train Carrying 10 Million Pounds Of Human Feces Stranded In Alabama Train Yard For Two Months – The Drive
.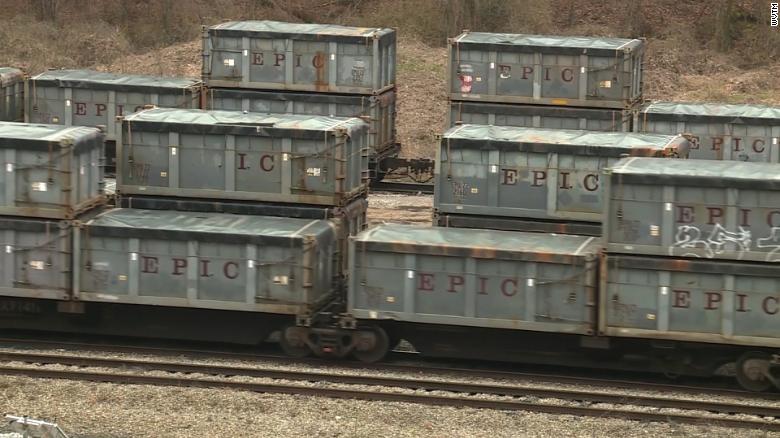 .
Hopefully, if you're reading this, you live far from the town of Parrish, Alabama. Because if you're not, that means that you're probably tired of smelling the 10 million pounds of human feces that have been stranded in a local rail yard for over two months.
And to make matters worse, it's not even from residents who live in the town, because it would take the entire population of 982 residents over 27 years to collectively produce that amount of waste. It's actually coming down the pike from waste management facilities in the northeastern U.S., namely New York and New Jersey, in large containers labeled "EPIC." Local agencies struck up contracts with a private landfill 25 miles southeast in Adamsville.
Apparently, neighboring towns of Adamsville have had it with the waste shipments as well…
MORE
.
—————————————————————————————
.
Over A Million Illegal Aliens Issued California Driver's Licenses – Zero Hedge
California has issued over a million driver's licenses to illegal immigrants over the past three years, according to the Sacramento Bee.
Following the passage of Assembly Bill 60 which went into effect January 1, 2015, the California Department of Motor Vehicles has granted 1,001,000 illegal immigrants licenses as of March 31, according to a Wednesday announcement by the DMV.
The bill, entitled "The Safe and Responsible Drivers Act" authored by then-Assemblyman Luis Alejo in 2013, was meant to help illegal immigrants "get to work, drive their children to school, and run everyday errands without the fear of being pulled over," according to DriveCA.
An applicant who does not have proof of lawful presence can receive an AB 60 license. An AB 60 license will have a visible distinguishing feature and cannot be used for certain federal purposes, such as to enter restricted areas of federal facilities…
MORE
.
—————————————————————————————
.
10 Different Reasons The Mueller Investigation Is Unconstitutional – Joe Hoft
.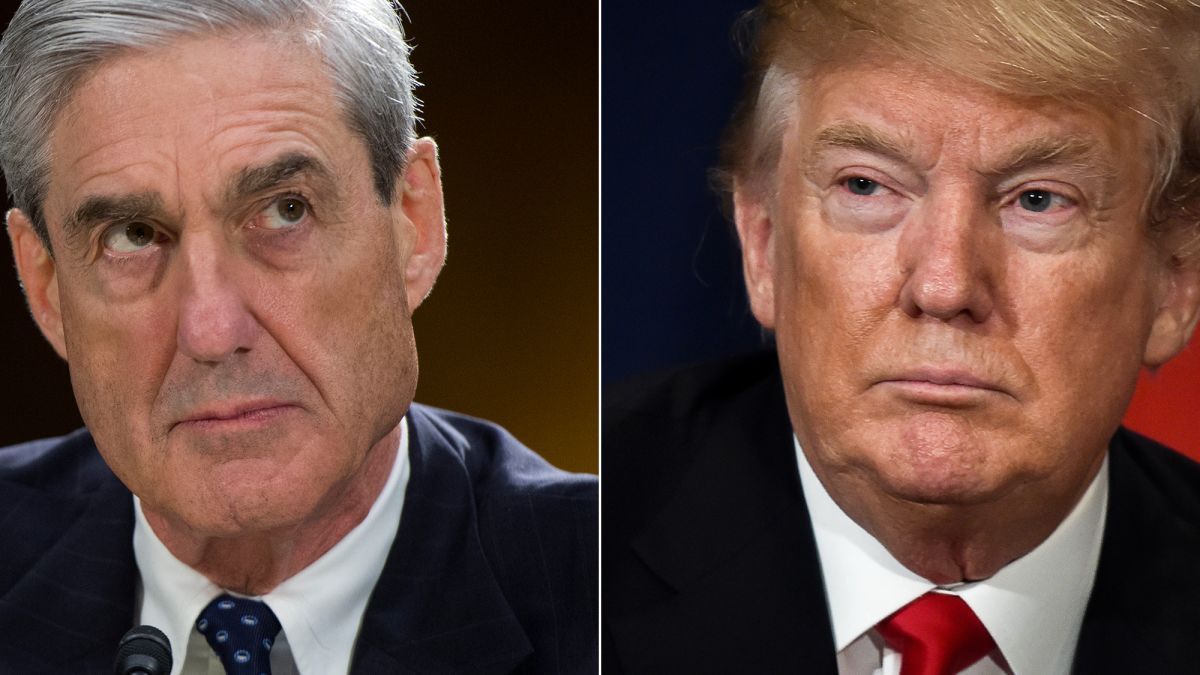 .
The Mueller investigation is criminal and corrupt and above all unconstitutional. Here is a list of 10 reasons why the Mueller investigation is unconstitutional.
1. Rosenstein's special counsel order identifies collusion as the crime but no such crime exists in U.S. Law.
Gregg Jarrett at FOX News wrote when Mueller initially brought charges against Manafort that Mueller is tasked with finding a crime that does not exist in the law. It is a legal impossibility. He is being asked to do something that is manifestly unattainable because there is no such thing as the crime of collusion with foreign countries in the US statutory code.
Jarrett wrote the most succinct article about the Trump – Russia Collusion investigation to date…