.
Trump Signs Order Deploying National Guard To U.S.-Mexico Border – Washington Times
President Trump signed an order Wednesday deploying National Guard troops to the U.S.-Mexico border to boost security while he pressures Congress to deliver more resources to build his wall, hire more Border Patrol agents and make it easier to deport new illegal immigrants.
Homeland Security Secretary Kirstjen Nielsen said it's too early to know how many troops will be sent, what their exact role will be or how much it will cost, but she suggested it would likely be along the lines of deployments by Presidents George W. Bush and Barack Obama, who sent the National Guard to assist in intelligence-gathering, construction and surveillance.
The move came just as the government announced the latest numbers showing illegal immigration leaped 200 percent in March compared with a year earlier. It is the largest increase in records dating back to 2011, and it suggests illegal immigration is quickly rising back to the heights of the Obama administration…
MORE
.
—————————————————————————————
.
After Not Working 213 Of 214 Days, A Judge In New York Charged With DWI Is Getting A Pay Raise – Circa
.

.
Rochester City Court Judge Leticia Astacio has received a pay raise, increasing her compensation to $187,200.
An agreement issued by the Commission on Legislative, Judicial and Executive Compensation Board is responsible for the pay increase. It is the final of four installments agreed upon for all judges working in New York. This process began in 2015.
Chief Administrative Judge Craig Doran confirmed Monday that Astacio is still not showing up for work as directed.
Astacio did report for work on Tuesday, February 27 for one day – and has not been back since…
MORE
.
—————————————————————————————
.
Convicted Child Rapist Busted After Illegally Crossing Texas Border – Breitbart
Border Patrol agents in the Del Rio Sector stopped a convicted child rapist from illegally immigrating to the U.S. again on Easter Sunday.
Agents assigned to the Eagle Pass Station arrested 36-year-old Gustavo Hurtado-Juarez for illegally crossing the Rio Grande River border with Mexico. The agents transported the Mexican national to the station for processing and a biometric background investigation. Agents learned that a Tennessee court convicted Hurtado-Juarez for aggravated statutory rape in Sumner County in 2010, according to U.S. Customs and Border Protection spokesman Dennis Smith.
Immigration officials deported the man after he completed his three-year prison sentence.
"Del Rio Sector personnel are relentless in their vigilance to ensure the safety of our citizens and security of our nation," Del Rio Sector Chief Patrol Agent Felix Chavez said in a written statement…
MORE
.
—————————————————————————————
.
In 11-Hour Session, Brazil's Supreme Court Rules To Send Presidential Frontrunner To Prison – Breitbart
.

.
Brazil's Supreme Federal Tribunal (STF) ruled early Thursday morning against a habeas corpus petition that would have kept socialist former president and presidential frontrunner Luiz Inácio Lula da Silva from beginning to serve a 12-year prison sentence for corruption.
The decision does not prevent Lula, as he is popularly known, from attempted to register on October's presidential ballot but would mean that the Workers' Party (PT) candidate would have to campaign from prison.
He is still ineligible to serve as president as per the nation's "Clean Slate" law, which prevents individuals convicted on corruption charges from serving in public office. To assume the presidency, he would have to challenge the law before the STF…
MORE
.
—————————————————————————————
.
Kurt Eichenwald Bullies Parkland Survivor, Then Finds Out He's Unemployed – Zero Hedge
Journalist Kurt Eichenwald seems to have particular talent for finding himself in bizarre, unbelievable situations – then offering up even more bizarre, unbelievable excuses for how he got there in the first place. This week was no exception, which we'll get to.
First there was Kurt's 2013 prediction that Bitcoin would collapse nearly 3,000% ago, or how he pulled his kids' college fund out of stocks in case Trump won the 2016 election (which he later said he invested "overseas" while browbeating a "stupid" Twitter user).
Then there was Eichenwald's alleged seizure – reportedly caused after a Twitter user sent him a flashing gif – Eichenwald was somehow able to convince the FBI to arrest the Twitter user, John Rayne Rivello – before federal prosecutors subsequently dismissed the case.
Eichenwald was somehow able to convince the FBI to arrest the Twitter user, John Rayne Rivello – before federal prosecutors subsequently dismissed the case.
Who could forget the time Eichenwald was busted "researching" tentacle porn…
MORE
.
—————————————————————————————
.
Tucker Carlson Skins The Media's Coverage Of The YouTube HQ Shooting – Daily Caller
.

.
Tucker Carlson opened his Wednesday broadcast by harshly criticizing the legacy media's hands-off coverage of Tuesday's shooting at YouTube HQ.
The Daily Caller co-founder immediately told his audience to "pause for a moment and pretend this isn't the 8:00 PM show on FoxNews."
"Let's pretend it's somewhere else on the dial If that were true, by definition, we'd have to draw hard and fast conclusions from this tragedy, using the limited fact set available," he continued. "We don't really know much, but sweeping dumb generalizations are what the media do. So we would do that. Of course we'd need to use a very specific script to make those generalizations."…
MORE
.
—————————————————————————————
.
Nearly 2.8 Million Gun-Purchase Background Checks Processed In March – Washington Times
Nearly 2.8 million gun-purchase background checks were processed last month, according to FBI data released Tuesday – an indication that renewed talk of gun control in the wake of February's Parkland school massacre is fueling a record nationwide firearms buying spree.
Close to 335,000 more checks were run through the National Instant Criminal Background Check System (NICS) last month compared to a year earlier. That's the biggest year-over-year monthly increase since President Obama left office.
The uptick is likely a reaction not so much to the Valentine's Day shooting at Marjory Stoneman Douglas High School as it is to the push in Congress and a number of states to enact stricter controls on gun purchases.
The numbers are also consistent with a reported upswing in National Rifle Association membership numbers and donations to the NRA post-Parkland, said Robert Spitzer, a professor at SUNY Cortland who has written multiple books about gun policy…
MORE
.
—————————————————————————————
.
Iranian Animal Rights Activist Who Shot Three People At YouTube HQ Before Killing Herself Had Vendetta Against "Dictatorial" Site – Daily Mail
.

.
The woman who opened fire on three people before killing herself at YouTube's California headquarters has been identified as a frequent user of the site who was furious with the company for their 'dictatorial' new policies.
Nasim Aghdam, 39, shot a man and two women with a handgun when she stormed YouTube's headquarters in San Bruno on Tuesday afternoon.
Aghdam was a prolific YouTuber who had ranted online against the company's new policies and accused them of censoring her videos.
Witnesses say Aghdam was wearing glasses and a scarf when she managed to walk onto the YouTube campus and open fire on employees in what police believe is a random shooting.
MORE
.
—————————————————————————————
.
Attorney Gregg Jarrett Calls On "Unethical" Robert Mueller To Resign, Claiming He And Rod Rosenstein "Colluded To Break The Law" – Gateway Pundit
An August 2017 memo from Deputy Attorney General Rod Rosenstein to Special Counsel Robert Mueller surfaced late Monday evening in a court filing. Mueller used the memo to defend his scope of the investigation against a recent motion Manafort filed to dismiss his case.
In the heavily redacted memo, Robert Mueller admits Rosenstein's order appointing him to Special Counsel was intentionally vague. "This violates the special counsel law that requires a specific statement of facts to be investigated," says Attorney Gregg Jarrett.
The legal analyst for Fox News unleashed on Mueller and Rosenstein on Tuesday, calling for both to resign after they "colluded to break the law."
Gregg Jarrett tweeted: Unethical Mueller, in his court filing, admits that Rosenstein's order appointing him was intentionally vague. This violates the special counsel law that requires a specific statement of facts to be investigated…
MORE
.
—————————————————————————————
.
Dow Gains 389 Points, Climbing Back Above 24,000 Following Monday's Tech Plunge – Fox Business
.

.
U.S. stocks advanced Tuesday, with the Dow Jones Industrial Average climbing back above 24,000 a day after a selloff in technology giants including Facebook. The Dow rose 389.17 points, or 1.6%, to 24,033.36, while the S&P 500 added 32.57, or 1.3%, to 2,614.45 and the tech-laden Nasdaq increased 71.16, or 1%, to 6,941.28.
Spotify made its debut in a direct listing on the New York Stock Exchange, with shares opening at $165.90, compared with the reference price of $132. They closed at $149.95.
Automakers rallied after reporting a strong month of sales. General Motors gained more than 3% on strong results for its Buick brand. But the company said it would no longer report monthly sales, saying the 30-day snapshot does not accurately reflect the market…
MORE
.
—————————————————————————————
.
Homeland Security Discovers Rogue Cell Tower Simulators In Washington Used By Foreign Spies – Gateway Pundit
A stunning report by the Associated Press reveals the Department of Homeland Security has discovered rogue cell tower simulators in Washington, D.C. commonly used by foreign spies.
AP reports:
For the first time, the U.S. government has publicly acknowledged the existence in Washington of what appear to be rogue devices that foreign spies and criminals could be using to track individual cellphones and intercept calls and messages.
The use of what are known as cellphone-site simulators by foreign powers has long been a concern, but American intelligence and law enforcement agencies – which use such eavesdropping equipment themselves – have been silent on the issue until now.
In a March 26 letter to Oregon Sen. Ron Wyden, the Department of Homeland Security acknowledged that last year it identified suspected unauthorized cell-site simulators in the nation's capital…
MORE
.
—————————————————————————————
.
One Elephant Killed, Two Injured After Circus Truck Overturns On Spanish Highway – El Pais
.

.
A circus truck carrying five elephants overturned on Monday on the A-30 highway in Pozo Caٌada in Albacete, leaving one of the animals dead and two seriously injured. The driver was unharmed.
The accident occurred at 2.24pm when the truck tried to overtake a car traveling at low speed, the local Albacete police force and Town Hall explained in a message on Twitter. As the circus vehicle sped up to enter the other lane, it tipped over – likely due to the uneven weight distribution and the movement of the elephants, said sources from Spain's DGT highway authority.
The surviving group of elephants was let loose and wandered the highway after the crash. For more than two hours the A-30 was closed with traffic redirected to the N-301, causing massive tailbacks…
MORE
.
—————————————————————————————
.
Trump Continues Amazon Attacks, Says It Costs USPS 'Massive Amounts Of Money' – The Hill
President Trump is not backing down on his argument that Amazon financially hurts the U.S. Postal Service (USPS), tweeting on Tuesday that the mega-retailer costs USPS "massive amounts of money."
"I am right about Amazon costing the United States Post Office massive amounts of money for being their Delivery Boy. Amazon should pay these costs (plus) and not have them bourne [sic] by the American Taxpayer. Many billions of dollars. P.O. leaders don't have a clue (or do they?)!" Trump tweeted.
The president's strike at Amazon on Tuesday follows a series of tweets in which he criticized the company's shipping arrangements with USPS.
"Only fools, or worse, are saying that our money losing Post Office makes money with Amazon," the president tweeted Monday. "THEY LOSE A FORTUNE, and this will be changed. Also, our fully tax paying retailers are closing stores all over the country… not a level playing field!"…
MORE
.
—————————————————————————————
.
Trump Says Military Will Guard U.S.-Mexico Border Until Wall Is Built – Military Times
.

.
President Donald Trump said Tuesday that he's directing the U.S. military to secure the U.S.-Mexico border in lieu, for now, of a border wall.
"We're going to be doing things militarily until we can have a wall and proper security." Trump said.
Trump's comments came as he sat near Secretary of Defense Jim Mattis, who was reportedly at the White House for discussions around immigration.
A defense official who spoke on the condition of anonymity had no immediate details as to how many troops would be used, or what authorities they would have, but said the presence could be similar to the 2006-2008 patrols U.S. military personnel conducted under Operation Jump Start….
MORE
.
—————————————————————————————
.
Gordon Chang: 'China Can Huff And Puff,' But U.S. Holds 'Almost All The Cards' In Trade Fight – Breitbart
The United States has "enormous leverage" over China that can be used to bend the Chinese government's trade policies, Gordon Chang, an expert on China and columnist at The Daily Beast, said on Monday's edition of Breitbart News Tonight in an interview with co-hosts Rebecca Mansour and Joel Pollak.
Chang framed China's trade policies as designed to harm America's economy. "In terms of trade war, China for decades has been trying to undermine the American economy. Whether we call it a 'trade war' or whether we call it just 'trade friction,' Beijing has been trying with predatory means, and especially with a much more mercantilist attitude, to game the system."
"I don't think we have to worry too much about Beijing, and the reason is that we are the trade deficit country when it comes to China," assessed Chang. "Last year, 88.8 percent of China's overall merchandise trade surplus related to sales to the U.S., which means there's tremendous leverage that we have because they need access to our market…
MORE
.
—————————————————————————————
.
Border Patrol Agents Overwhelmingly Support Trump's Wall In New Survey – Washington Times
.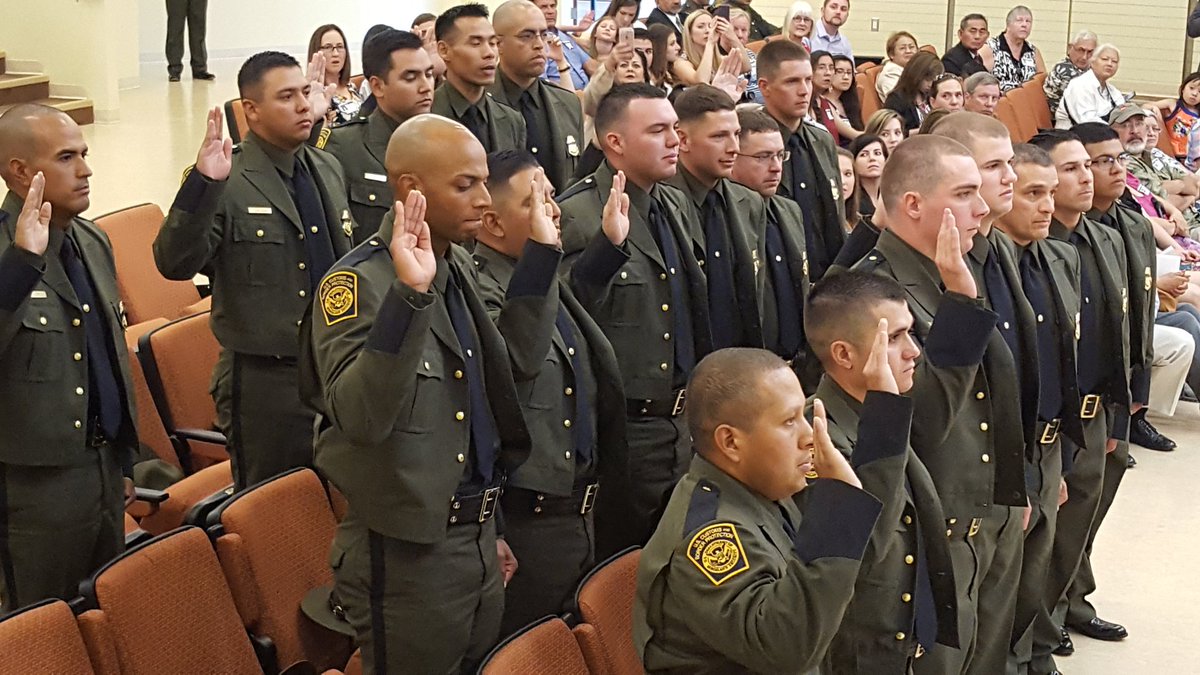 .
Border Patrol agents say they can't be much clearer: They want more walls along the U.S.-Mexico border.
In a survey conducted by the National Border Patrol Council, the agents' union, they overwhelmingly supported adding a "wall system" in strategic locations, embracing President Trump's argument that it will boost their ability to nab or deter would-be illegal immigrants.
Agents also said they need the government to change the "catch and release" policy. They often have to immediately release illegal border crossers they arrest, giving them the chance to disappear into the shadows with the 11 million other illegal immigrants in the U.S.
The findings appear to undercut the argument of congressional Democrats…
MORE
.
—————————————————————————————
.
Howard University Snowflakes Demand Campus Police Be Disarmed – PJ Media
Howard University students recently occupied several buildings on campus in an effort to make the administration take their demands seriously. Of course, these being modern college students, one of the demands was the most idiotic thing students could possibly ask for, that campus police be disarmed:
We demand the immediate disarming of campus police officers and the formation of a Police Oversight Committee controlled by students, faculty, staff, and off-campus community representatives.
If the University truly respects the value of Black life, it must take a preventative approach to police violence. As long as campus police officers have guns, there is a potential for lethal violence, and we cannot afford to wait until a tragedy occurs to disarm them.
If Howard University values black lives, they should disarm their police officers? (Many of whom are black themselves.)…
MORE
.
—————————————————————————————
.
Saudi Arabia's Crown Prince Slams Obama's Iran Nuclear Deal, Backs Israel's Right To Exist – Fox News
.

.
Saudi Arabia's crown prince affirmed Israel's right to exist and criticized former President Obama's Iran policy in an interview published Monday, pointedly bucking other leaders in the Arab world and signaling support for President Trump's Middle East agenda.
Crown Prince Mohammed bin Salman, 32, told The Atlantic that both Israelis and Palestinians "have the right to have their own land" – a surprising assertion given that many Arab countries, including Saudi Arabia, do not have formal diplomatic relations with Israel.
"I believe that each people, anywhere, has a right to live in their peaceful nation," he said. "I believe the Palestinians and the Israelis have the right to have their own land."
Prince Mohammed then took aim at Iran's Supreme Leader Ali Khamenei…
MORE
.
—————————————————————————————
.
Google Snubs Easter For 18th Year In A Row – PJ Media
For the 18th year in a row, Google refused to honor the Christian holiday of Easter with a celebratory "doodle" on its website, despite commemorating similar Hindu and Jewish festivals and dedicating an entire page to the Muslim festival of Ramadan.
Christians and conservatives on Twitter noted that Google did not put up a doodle to commemorate the holiday on Sunday.
"Why has Google not honored that obscure event known as Easter?" Townhall senior columnist Kurt Schlichter asked in a Twitter poll. A full 72 percent of over 7,000 votes chose "They hate Christians."
Daily Wire reporter Ryan Saavedra noted that "Google always has special graphics and displays on their homepage for special days and holidays. But not for Easter."
Some Twitter users shared a photo contrasting the tech company's alleged doodle for Ramadan with the lack of a doodle for Easter on April 1, 2018…
MORE
.
—————————————————————————————
.
Trump's EPA Rolls Back Obama Regime's Absurd 54 MPG Auto Standard – Washington Examiner
.

.
EPA Administrator Scott Pruitt announced Monday that he is scrapping former President Barack Obama's strict new fuel-efficiency and greenhouse gas rules for cars and light trucks.
Pruitt said the Obama administration's rules that set a 54-mile per gallon standard by 2025, up from the current average of 38.3 mpg, were "not appropriate" in light of recent automobile sales data and should be revised. He did not say what the new standards should be but argued the Obama targets are "too high."
"The Obama EPA's determination was wrong," Pruitt said. "Obama's EPA cut the midterm evaluation process short with politically charged expediency, made assumptions about the standards that didn't comport with reality and set the standards too high."…
MORE
.
—————————————————————————————
.
Anti-Gun Sociopath David Hogg Caught On Reddit Celebrating The Mass Killing Of "Billions Of People" As Being "Great For The Environment" – Natural News
Anti-gun sociopath David Hogg – see daily news coverage at HoggWatch.com – has been caught in a Reddit post celebrating the death of billions of people from mosquito-borne disease, an InfoWars investigation has now found.
Mosquitoes "kill humans, billions of them, which is great for the environment," Hogg stated in a Reddit post from late 2017, confirming that Hogg is not merely a foul-mouthed bully of legal firearms owners, but actually despises humanity and celebrates the mass killing of billions of people.
Like many indoctrinated youth, Hogg has been taught by the globalist-run public school system that human beings are bad and must be eliminated through depopulation schemes in order to "save the climate."
This position is consistent with the genocidal desires of Bill Gates, Ted Turner and many other noted globalists who actively seek to reduce human population through nefarious means…