.
Border Patrol Agents Refuse To Turn Over Wanted Felons To California Authorities Because Of Sanctuary Policies – Blue Lives Matter
U.S. Customs and Border Protection (CBP) agents in the sanctuary state of California have begun denying local and state law enforcement officials' requests to extradite illegal immigrants with active felony warrants and pending charges.
Their refusal to turn over the fugitives due to the fact that the offenders will not be returned to CBP custody, San Diego Sector Chief Patrol Agent Rodney Scott said, according to recently filed court documents.
Chief Scott's statements were included in the Department of Justice (DOJ) lawsuit against the State of California, Governor Jerry Brown, and Attorney General Xavier Becerra, which was filed in U.S. District Court's Eastern District of California on Mar. 6.
The exhibit outlined several instances during which illegal immigrants arrested by Border Patrol agents were found to have active warrants and/or pending criminal charges within the state of California…
MORE
.
—————————————————————————————
.
Austin Bombing Suspect Blows Himself Up As Police Close In – Austin American-Statesman
.

.
A man whom authorities were attempting to arrest early Wednesday in a string of bombing attacks in Austin killed himself with an explosive device as authorities closed in, a high-ranking law enforcement official told the American-Statesman.
The official said authorities identified a suspect in the past 24 hours based largely on information gained after police said the suspect shipped an explosive device from a FedEx store in Sunset Valley, a suburb surrounded by Austin. That evidence included security video.
Authorities also relied upon store receipts showing suspicious transactions from the person and obtained a search warrant for his Google search history that showed him conducting searches they considered suspicious, the official said…
MORE
.
—————————————————————————————
.
More Leftist Fraud: NOAA Fudged Temperature Data To Delude Public On Global Warming Scam – Gateway Pundit
It was all a hoax. The National Oceanic and Atmospheric Administration (NOAA) in the U.S. Department of Commerce fudged their numbers to pretend the world was warming.
The U.S. government agency pushed this fraud so leftists could make money off of Chinese windmills and solar panels and the U.S. government could put oil and coal workers out of business.
This ranks up there, next to the Russia collusion hoax as one of the most devastating lies perpetrated by the American left.
Real Climate Science reported:
NOAA's U.S. temperature record shows that U.S. was warmest in the 1930's and has generally cooled as CO2 has increased. This wrecks greenhouse gas theory, so they "adjust" the data to make it look like the U.S. is warming.
These climate fraudsters should be jailed for life or sent to northern Alaska with only a sled dog and an axe…
MORE
.
—————————————————————————————
.
Ringo Starr Knighted By Prince William – USA Today
.

.
Call him Sir Ringo now, or Sir Richard to be more precise. Either way, it's a fitting honor for the former Beatles drummer, who has waited decades for the recognition. The 77-year-old Ringo Starr received his long-awaited knighthood from Prince William Tuesday. He used his real name Richard Starkey for the big event.
He said the honor "means a lot". It comes more than half a century after the youthful Beatles first went to Buckingham Palace to receive MBE awards. The other surviving Beatle, Paul McCartney, was knighted in 1997.
"I had dinner with him last week and we were both actually laughing about where we came from, and we've ended up in the palace and it's now Sir Paul and Sir Richard," said Starr…
MORE
.
—————————————————————————————
.
The New Feminist 'Shero' Barbies Show Little Girls They're Never Too Young To Be Victims – Daily Caller
Mattel celebrated this year's International Women's Day and Women's History Month by unveiling 17 new Barbies, all modeled after famous and successful women.
The Shero Collection includes the likenesses of filmmaker Patty Jenkins, snowboarding champion Chloe Kim, artist Frida Kahlo, mathematician Katherine Johnson, aviation pioneer Amelia Earhart and boxing champion Nicola Adams. Each doll comes with some educational information about the contributions to society by the woman who inspired it.
Although the company's intentions must have been genuinely good, there's just too much question about the statement they're trying to make. Where do we even begin?
First of all, why "shero"? Are the people at Mattel not aware that the word "hero" already has a feminine form? It's "heroine"! Moreover, "hero" itself is very much gender neutral, and it's perfectly fine to use it to refer to a woman. Inventing this new word is just another example of a desperate attempt by someone infected with third-wave feminism to point out sexism in everyday language…
MORE
.
—————————————————————————————
.
Far-Left Activists, Illegal Migrants Storm Basilica Holding The Tombs Of French Kings – Breitbart
.

.
Far-left activists and illegal migrants invaded the Basilica of Saint-Denis on Sunday to protest the French government's new asylum law before they were forcibly removed by police, resulting in evening mass being cancelled.
Around 80 illegal migrants and far-left activists from the group Coordination des Sans-Papiers (CSP 75) protested the new law holding up banners, Le Parisien reports.
After around an hour of occupying the Basilica, police were called and arrived to remove the protestors and illegal immigrants. The area was cleared by around 5:30 pm but evening mass was cancelled in case the protestors returned.
Footage posted to Twitter shows police using force to remove the activists and migrants…
MORE
.
—————————————————————————————
.
Woman 'Deliberately' Lights Herself On Fire, Crashes Into Broward Sheriff's Office With Car Full Of Accelerants – BizPac Review
As if the Broward County Sheriff's Office doesn't already have its hands full with one controversy, a woman reportedly lit herself on fire and drove a car full of accelerants into a Broward Sheriff's Office substation in Pembroke Park.
CBS Miami reported that the incident appeared to be "a deliberate act."
The Broward County Sheriff's Office has been under intense scrutiny for its reaction to the Parkland, Fla., high school shooting last month that claimed 17 lives, including 15 students.
The first law enforcement officer on the scene, a Broward deputy, did not try to stop the gunman as he fired on students.
Monday's incident does not appear to be related in any manner.
"At 11:26 a.m. March 19, a Toyota Camry crashed into the community service room at BSO's South Broward office, 3201 W. Hallandale Beach Blvd., Pembroke Park," said the agency in a statement. "Following impact, a fire erupted from the car."…
MORE
.
—————————————————————————————
.
Discovery Of 'Gingerbread House' In Washington Woods Leads To Child Porn Charges – Circa
.

.
What began as a search for an illegally built cabin deep in the Snoqualmie National Forest has led to child pornography charges against a Mill Creek man.
Court documents say there were images of naked or scantily-clad young girls on the walls of what turned out to be an elaborately built treehouse. A later search of the suspect's Mill Creek home turned up "thousands of images of child erotica and child pornography," court documents say.
Daniel Wood, 51, was charged last week with two counts of possession of depictions of a minor engaged in sexually explicit conduct. The investigation of Wood stretches to November 2016, when an employee of the state's Department of Natural Resources began looking for a cabin illegally built on federally owned land…
MORE
.
—————————————————————————————
.
Good Guy With Gun Opens Fire On Maryland High School Shooter; Ends Threat – Breitbart
Reports indicate a resource officer at Maryland's Great Mills High School "exchanged gunfire" with the attacker Tuesday morning to end the threat.
Breitbart News reported news of the shooting and indicated that St. Mary's County Sheriff Office was on scene and FBI and ATF agents were en route. Injuries are reported as three, including the shooter.
WTOP reports that the shooting began with a single shot fired at "a girl in the hallway" at the start of the school day at Great Mills High. It is unclear how many more shots were fired as "students and staff" alerted the resource officer. That officer then moved to engage the shooter, ending the threat.
WSAV/WRC reports that two students were reportedly injured and are hospitalized in critical condition as a result of the shooting. They confirmed that the shooter was also in critical condition after being engaged by the resource officer…
MORE
.
—————————————————————————————
.
YouTuber Count Dankula Found Guilty Of 'Hate Crime' By British Court For Teaching Nazi Salute To Dog – Breitbart
.

.
Scottish YouTube personality Count Dankula – real name Mark Meechan – was found guilty at Glasgow Sherrif Court Tuesday of a hate crime, and potentially faces two months in prison after recording a video of his girlfriend's dog doing Nazi salutes.
Reporting from inside the courtroom, journalist and street organiser Tommy Robinson said Meechan had been found guilty of being "Grossly Offensive" under the Communications Act of 2003. Meechan was due to be sentenced Tuesday afternoon but the judge decided to release him on bail, to return to court on the 23rd of April.
The case is over a 2016 YouTube video made by Meechan and published on his comedy Count Dankula page of his girlfriend's dog Buddha raising its paw in return for a treat…
MORE
.
—————————————————————————————
.
All-Women's College Asks Professors Not To Call Students Women – Campus Reform
Mount Holyoke College, an all-women's school, is asking professors to avoid calling students "women" or otherwise referring to "the two genders."
The Supporting Trans and Non-Binary Students guide was created by officials at the college, which touts its legacy as an all-women's college, in an effort to promote a "gender neutral" classroom environment.
"When discussing the student body, say 'Mount Holyoke students' rather than 'Mount Holyoke women,'" it instructs professors. "Avoid making statements like 'We're all women here…', or referring to '…the two genders…'"
The guide claims that "many students spend the first day of class braced against various types of disrespect," such as "professors who mispronounce their names, call them by the wrong name entirely, misgender them, and so on."
To avoid accidentally insulting students, the guide instructs faculty members to avoid calling names from attendance rosters…
MORE
.
—————————————————————————————
.
Christian College Cancels Event When Speakers Turn Out To Be Too White – Conservative Tribune
.

.
A Minnesota Catholic college canceled an event because every one of the 29 speakers was a white woman, according to a Monday report. St. Catherine University in St. Paul, Minnesota, which boasts a women-only undergraduate program, canceled an event named "The Leadership Imperative: Rise to Your Purpose."
The workshop aimed to "equip both emerging and seasoned female professionals with the tools they need to become impactful, respected leaders," reported The College Fix. The school canceled the event, stating that the speaker lineup did "not reflect the diverse St. Kate's community of today nor the world of tomorrow we are committed to creating."
The event organizers expressed worry that the speaker selection process "led to a racial and ethnic blind outcome," according to the Minnesota Republic…
MORE
.
—————————————————————————————
.
Muslim Pedophile Sold Children For Sex In Telford, England 'Rape House' – Daily Mail
A grandfather was revealed as the pedophile who sold children for sex in a 'Rape House' where perverts queued down the stairs to abuse youngsters. Shahzad 'Keith' Khan ran the peadophile ring from an ex-council house in Telford, West Midlands, where he sold girls for up to £2,000 a night.
Police were tipped off about him in 1996, but he continued to run his depraved business, taking a 14-year-old's virginity and picking up one of his sex slaves from outside a police station. Another chance to catch Khan fell through in 2013, when a police case against him collapsed, Mirror Online reports.
Today brave survivors of his abuse exposed the terrifying ordeals he put young girls through. One victim described feeling 'dead inside' as she was sold for up to £2,000 in the house, where Khan's nephew and son would regularly stay. Both have been jailed for sex offences.
The brazen pedophile was described as a 'generous' bird enthusiast who'd overcome cancer in the local paper as he ran his ring…
MORE
.
—————————————————————————————
.
New Bill Introduced To Ban All Abortions In Ohio; No Exceptions For Rape, Incest – Circa
.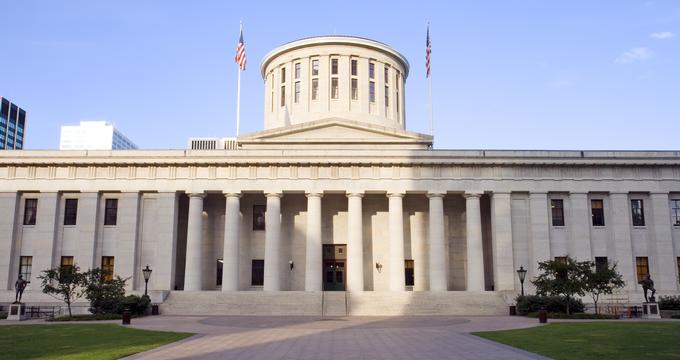 .
A bill has been introduced in the Ohio State House to ban all abortions in Ohio. Unlike previous legislation on abortion, House Bill 565 would consider an unborn human a person. The bill would also make no exceptions for rape or incest.
The legislation is sponsored by state Reps. Nino Vitale and Ron Hood. "We make it very clear in the state of Ohio we consider the unborn child a person just like you, me or any other person that has a right to life," said Hood.
Gabriel Mann of NARAL Pro-Choice Ohio calls the bill a serious attack and part of a larger plan to overturn Roe v. Wade. "This isn't your normal abortion ban. This is a plan to end access to all abortion services in the state of Ohio," explained Mann…
MORE
.
—————————————————————————————
.
Weinstein Company Files For Bankruptcy – USA Today
The Weinstein Company is officially filing for bankruptcy, with a buyer waiting on the horizon.
According to a statement released by the company late Monday, The Weinstein Company has filed for bankruptcy in Delaware, while entering into a "stalking horse" agreement with an affiliate of Lantern Capital Partners, a Dallas-based private equity company. The move paves the way for a bankruptcy auction.
According to the company statement, Lantern will work to maintain its employees and "purchase substantially all of the assets of the Company, subject to certain conditions including approval of the Bankruptcy Court."
The Weinstein Company has roughly 100 employees.
Notably, the board also said it would release any non-disclosure agreements enacted by beleaguered co-founder Harvey Weinstein. The NDA pronouncement comes in the midst of a civil rights suit levied last month by New York Attorney General Eric T. Schneiderman…
MORE
.
—————————————————————————————
.
Funny, When Obama Harvested Facebook Data On Millions Of Users To Win In 2012, Everyone Cheered – Investor's Business Daily
.

.
Privacy: Facebook faces what some are calling an "existential crisis" over revelations that its user data fell into the hands of the Trump campaign.
Whether or not the attacks on the social media giant are justified, the fact is that the Obama campaign used Facebook (FB) data in the same way in 2012. But the reaction from the pundits and press back then was, shall we say, somewhat different.
According to various news accounts, a professor at Cambridge University built a Facebook app around 2014 that involved a personality quiz. About 270,000 users of the app agreed to share some of their Facebook information, as well as data from people on their friends list. As a result, tens of millions ended up part of this data-mining operation…
MORE
.
—————————————————————————————
.
Package Headed To Austin Explodes At San Antonio FedEx Facility – KLEW
A package destined for an address in Austin exploded inside a FedEx distribution facility outside San Antonio early Tuesday, law enforcement sources tell CBS Austin. The package detonated around 12:25 a.m. at the facility in Schertz, Texas.
Sources said the package was moving from an elevated conveyor belt to a lower section when it exploded. A woman working near the package was treated for a headache but not seriously hurt.
The package contained shrapnel consisting of nails and pieces of metal, sources said, but none of the 75 employees inside the facility were injured. Authorities have not yet said if this is related to this month's serial bombings in Austin.
Law enforcement officials said those packages, that have so far killed two people and injured six others, have been placed by hand. There are several law enforcement agencies at the scene, including agents from the ATF, FBI and Homeland Security…
MORE
.
—————————————————————————————
.
Scott Pruitt Will End EPA's Use Of 'Secret Science' To Justify Regulations – Daily Caller
.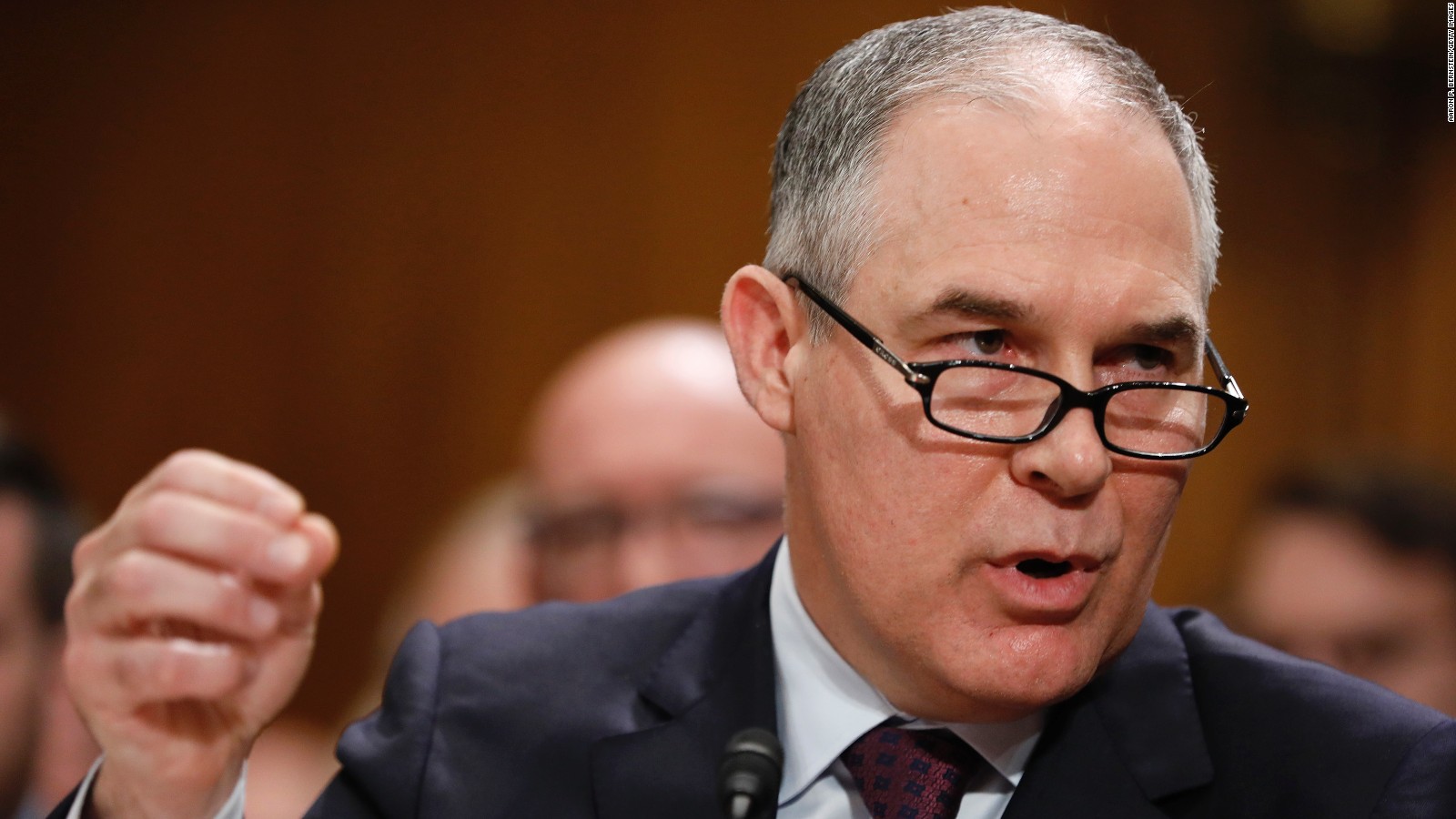 .
Environmental Protection Agency (EPA) Administrator Scott Pruitt will soon end his agency's use of "secret science" to craft regulations.
"We need to make sure their data and methodology are published as part of the record," Pruitt said in an exclusive interview with The Daily Caller News Foundation. "Otherwise, it's not transparent. It's not objectively measured, and that's important."
Pruitt will reverse long-standing EPA policy allowing regulators to rely on non-public scientific data in crafting rules. Such studies have been used to justify tens of billions of dollars worth of regulations.
EPA regulators would only be allowed to consider scientific studies that make their data available for public scrutiny under Pruitt's new policy…
MORE
.
—————————————————————————————
.
Surrender To Brussels Agreed: Britain Obeys All EU Laws, Mo Control Of Fisheries, Open Borders To 2020 – Breitbart
The United Kingdom will agree to follow all European Union rules after Brexit and keep the nation's borders open for the duration of the transition period to 2022, with further bad news for fisheries and communities in Northern Ireland as a new agreement was reached in Brussels Monday.
The European Union's chief Brexit negotiator Michel Barnier made the announcement in a joint press conference with Britain's David Davis in Brussels, where the pair presented what was introduced as a "legal text which constitutes a decisive step" towards a final agreement.
Revealing the enormous extent to which Theresa May's government has sold out the Brexit-voting British public, Barnier and Davis spoke on a number of key policy areas including immigration, British control over British laws, and regaining control over British fishing waters.
Speaking first at the meeting with journalists, French politician Barnier said Britain had agreed to continue following all Brussels laws for years after the offical Brexit date of March 2019…
MORE
.
—————————————————————————————
.
Former FBI Assistant Director: Brennan And Obama Are The People Who Committed Felonies, Not General Flynn – Real Clear Politics
.

.
Former FBI Assistant Director James Kallstrom told FNC's Maria Bartiromo on 'Sunday Morning Futures' that "high-ranking people throughout the government… had a plot to not have Hillary Clinton indicted so that she could remain the flawed candidate that she was."
Kallstrom said the "plot" to fix the 2016 election goes "right to the top," meaning President Obama and former CIA director John Brennan.
Kallstrom cited text messages from FBI counterintelligence chief Peter Stzrok which appear to show "they had a backup plan to frame Donald Trump" as a Russian agent.
"This whole thing is a total phony," he said about the Muller probe. "How would you feel… if someone had a phony scheme about you go on for months and months and months?"…
.
—————————————————————————————
.
Uber CEO Halts All Autonomous Car Tests After Deadly Crash – Zero Hedge
As we detailed earlier, Tempe, Arizona police report that a self-driving Uber vehicle was in autonomous mode when it was involved in a deadly crash overnight.
As ABC15 reports, the crash occurred near Mill Avenue and Curry Road early Monday morning. The Uber vehicle was reportedly headed northbound when a woman walking outside of the crosswalk was struck. The woman was taken to the hospital where she died from her injuries.
Tempe Police says the vehicle was in autonomous mode at the time of the crash and a vehicle operator was also behind the wheel.
Police added in a statement that the woman's "next of kin has not been notified yet so her name is not being released at this time. Uber is assisting and this is still an active investigation."
In a brief statement from an Uber spokesperson, they confirm:
"We are fully cooperating with local authorities in their investigation of this incident."…