.
House Intelligence Committee Investigation Turns To John Kerry, State Department – Sara Carter
.

.
The House Select Committee on Intelligence is now investigating former Secretary of State John F. Kerry's possible role into the unverified dossier paid for by the Democratic National Committee and Hillary Clinton Campaign, this reporter has learned.
The dossier, assembled by a former British spy, laid the foundation for the FBI's investigation into alleged collusion between President Trump and Russia and was the essential piece of evidence used by the FBI to get a warrant to spy on a former volunteer for the Trump campaign.
For more than a month, the committee has been in its second phase of investigations focused on former Obama State Department officials and their role in either transmitting information or using information provided by a former British spy and investigator Christopher Steele…
MORE
.
—————————————————————————————
.
Why Is The GOP Terrified Of Tariffs? – Patrick J. Buchanan
From Lincoln to William McKinley to Theodore Roosevelt, and from Warren Harding through Calvin Coolidge, the Republican Party erected the most awesome manufacturing machine the world had ever seen.
And, as the party of high tariffs through those seven decades, the GOP was rewarded by becoming America's Party. Thirteen Republican presidents served from 1860 to 1930, and only two Democrats. And Grover Cleveland and Woodrow Wilson were elected only because the Republicans had split. Why, then, this terror of tariffs that grips the GOP?
Consider. On hearing that President Trump might impose tariffs on aluminum and steel, Sen. Lindsey Graham was beside himself: "Please reconsider," he implored the president, "you're making a huge mistake."
Twenty-four hours earlier, Graham had confidently assured us that war with a nuclear-armed North Korea is "worth it."…
MORE
.
—————————————————————————————
.
Trump Administration To Sue California Over Treasonous 'Sanctuary Cities' Laws – New York Post
.

.
The Trump administration is suing to block California laws that extend protections for immigrants living in the United States illegally.
The lawsuit says three state laws intentionally undermine federal immigration law. Among other things, the legislation bars police from asking people about their immigration status or participating in federal immigration enforcement activities. Another law offers protection against workplace raids.
The Justice Department says those laws hinder immigration authorities and are unconstitutional.
Attorney General Jeff Sessions is expected to announce the lawsuit Wednesday at an annual gathering of law enforcement organizations in Sacramento…
MORE
.
—————————————————————————————
.
Seattle Police Begin Gun Confiscations: No Laws Broken, No Warrant, No Charges – Zero Hedge
A man in Seattle has had his gun confiscated by police after breaking no laws. The police took his gun without a warrant and without pressing any charges. Tyranny has officially taken hold on American soil.
This sets a precedent that government can now forcefully take guns away from an individual without a crime being committed or an arrest being made and without a warrant. In the name of fear and political exploitation of anti-gun rhetoric, a citizen's Second Amendment rights have been ripped away from him by the government.
The new "red flag" law, which has taken hold in other states already, allows the courts and law enforcement to take away guns from individuals they deem are dangerous and they've just begun the confiscation.
A man living in the Belltown neighborhood of Seattle, Washington became the first individual in the state to have his firearm confiscated without any formal arrest or charges. The man was not identified by authorities…
MORE
.
—————————————————————————————
.
Gary Cohn, White House Chief Economic Adviser, To Resign – Fox News
.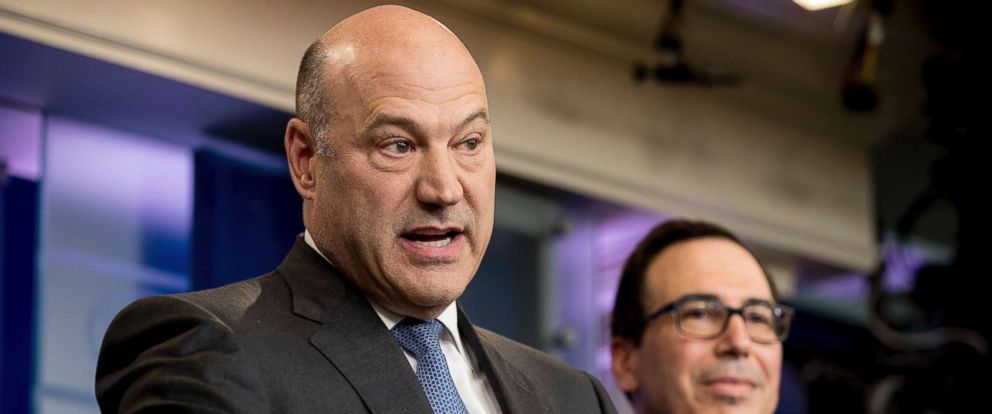 .
White House national economic council director Gary Cohn will resign from his post, the White House confirmed Tuesday, in yet another high-profile departure from the Trump administration in recent weeks.
Cohn, who served as President Trump's chief economic adviser since the beginning of the administration, opposed Trump's planned tariffs on imports of steel and aluminum, first announced last week, and reportedly tried getting the president to change course.
Hours before his resignation was announced, Trump set a "line in the sand" asking Cohn if he would support the tariffs – and Cohn did not answer, a White House official and an outside adviser to the president told Fox News…
MORE
.
—————————————————————————————
.
Two Illegal Alien Gangbangers Accused Of Kidnapping Three Girls, Killing One In Satanic Ritual – Los Angeles Times
Two MS-13 gang members from El Salvador, both in the United States illegally, held three teenage girls against their will and killed one of them in what was described as a satanic ritual, authorities in Houston said Friday.
Miguel Alvarez-Flores, 22, and Diego Hernandez-Rivera, 18, have been arrested and charged with aggravated kidnapping and murder – both first-degree felonies punishable by up to life in prison. Bond has been set at $300,000 for each, but immigration detainers will keep both behind bars.
The 15-year-old girl's body was found Feb. 16 with gunshot wounds to the face and chest. Homicide detective Sgt. Chris Sturdivant said that the girl's identity has not been officially determined but that investigators are confident they know who she is – a girl reported missing in January in nearby Jersey Village, Texas.
The captives were three "young, impressionable women" ranging in age from 14 to 16 who succumbed to the allure of gang life before being taken to an apartment and held there against their will, Sturdivant said…
MORE
.
—————————————————————————————
.
Democrat Mayor Of Nashville Pleads Guilty To Felony Theft – The Tennessean
.

.
Nashville Mayor Megan Barry pleaded guilty Tuesday to felony theft of property over $10,000 related to her affair with former police bodyguard Sgt. Rob Forrest. As part of a plea agreement, Barry agreed to resign as mayor, reimburse the city $11,000 in restitution, and serve three years probation.
"Thank you judge," Barry, appearing in navy blue dress, said after entering the plea. "I appreciate you."
Taking the unusual step of appearing himself in court, instead of assigning a deputy, District Attorney Glenn Funk said that "had this case gone to trial, witnesses are available who would testify that in March 2016 and January 2018 Megan Barry caused over 10K but less than 60K in Metro Nashville city funds to be expended unlawfully on Mr. Robert Forrest."…
MORE
.
—————————————————————————————
.
The Flawed Logic Of Russia's New Weapon Systems – Victor Abramowicz
During his presidential address on 1 March, Vladimir Putin revealed additional information on six major new Russian weapons systems, some unveiled for the first time. Four of the weapons, discussed below, are principally relevant in a strategic nuclear sense; that is, they carry atomic warheads and would most likely be used in a full-scale war, fired at the homeland of an adversary.
While claiming that the systems were not aimed at anyone, Putin made clear they had been developed to defeat the threat of the U.S. Ballistic Missile Defence (BMD) program.
Putin said the U.S. system might eventually be able to intercept of all Russia's missiles, resulting "in the complete devaluation of Russia's nuclear potential" and leaving the country open to attack.
What the Kremlin really fears is the potential for a BMD breakout, whereby the U.S. secretly deploys huge numbers of defensive interceptor missiles without Russia having a chance to prepare countermeasures…
MORE
.
—————————————————————————————
.
Monarch Mayhem: 91% Of Butterflies Vanish, Just 93 Million Of 1 Billion Left – Washington Examiner
.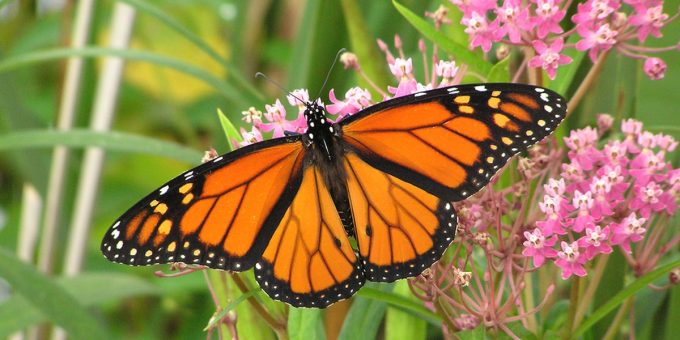 .
The fluttering Monarch butterfly is in a tailspin to disaster. New wintering numbers released by Mexico and quoted by several groups on Monday accounted for an estimated 93 million, 91 percent fewer than in the 1990s.
Where once the butterflies would turn 45 acres of Mexican forests orange and black, they covered just six acres this winter, prompting groups to call on the administration to declare the delicate bug endangered.
"Another year, another reminder: Our government must do what the law and science demands, and protect monarchs under the Endangered Species Act, before it's too late," said George Kimbrell, legal director at the Center for Food Safety…
MORE
.
—————————————————————————————
.
Report: Anti-Trump FBI Agent Peter Strzok Ignored Evidence Of Hillary Server Hack – Breitbart
Anti-Trump FBI agent Peter Strzok was told of the possibility that Hillary Clinton's secret server might have been hacked and did nothing, according to Fox News.
While the rest of America's anti-Trump news media chase prostitutes in Thailand and exploit a troubled man, Fox News is doing actual reporting, which oftentimes results in actual news – like the potential bombshell that disgraced (but still employed) FBI agent Strzok might have covered up evidence of a potential breach in Clinton's secret email server – a server that held classified national security intelligence.
According to Fox, "Sources [said] that Strzok, who sent anti-Trump text messages that got him removed from the ongoing Special Counsel Robert Mueller's Russia probe, was told about the metadata anomaly in 2016, but Strzok did not support a formal damage assessment."
One source told Fox, "Nothing happened."
What Strzok was allegedly informed of was an "irregularity in the metadata," which is a big red flag pointing to a hack…
MORE
.
—————————————————————————————
.
Breakthrough: North Korea Ready To Denuclearize "If Regime Safety Is Guaranteed" – Zero Hedge
.

.
Score another diplomatic victory for Trump, whose hard line negotiating tactic appears to have generated a dramatic – and favorable for market – outcome.
Moments ago futures spiked, 10Y yields jumped and the USDJPY bounced about 106 on what the FT dubbed a "diplomatic breakthrough" that North and South Korea have agreed to hold direct talks between their leaders with North Korea signalling it is willing to abandon its nuclear program "if regime security can be guaranteed."
The headlines come from South Korean National Security Office special envoy Chung Eui-yong, who is speaking to reporters in Seoul after returning from Pyongyang. Remember he and another envoy, National Intelligence Service chief Suh Hoon met North Korean leader Kim Jong Un in Pyongyang on Monday…
MORE
.
—————————————————————————————
.
Australian Ambassador Who Prompted Trump-Russia Probe Has Decade Long Relationship To Clintons – Daily Caller
The Australian diplomat whose account of a 2016 conversation with embattled Trump campaign staffer George Papadopoulos prompted the FBI to formally open its Russia collusion probe has a decade-long, multi-million dollar connection to the Clinton Foundation.
The Hill reported that Alexander Downer – who at the time served as Australia's foreign minister – helped launch a $25 million partnership between Australia and The Clinton Foundation to help fight AIDS back in 2006.
Not only was the initiative one of the single, largest charitable endeavors undertaken in The Clinton Foundation's 21 year history – Australia was one of only four countries to pledge $25 million to The Clinton Foundation – but Ohio Republican Rep. Jim Jordan now says that the FBI failed to alert Congress of Downer's connection to the Clintons.
Congressman Jim Jordan says this new revelation shoots down claims made by House Intelligence ranking member Adam Schiff…
MORE
.
—————————————————————————————
.
Tom Fitton: Mueller FBI Implicated In Lois Lerner IRS Scandal – Gateway Pundit
.

.
Robert Mueller was involved in many scandals during his time as FBI Director from 9/4/9-2001/4/2013. From the Uranium One scandal to the Lois Lerner IRS scandal, he cannot be trusted to uncover Obama FBI/DOJ abuses targeting President Trump, says Judicial Watch president, Tom Fitton.
"One of the things we uncovered in investigating the IRS scandal in getting documents Congress couldn't get and didn't want to get was that the Justice Department was working with Lois Lerner's FBI to prosecute the very groups that Lois Lerner was suppressing through the IRS," Fitton said.
"So think about this, the Justice Department and the FBI under Robert Mueller were concocting ways to prosecute President Obama's political opposition…
MORE
.
—————————————————————————————
.
Rural California Wants A Divorce From Rich California – Glenn Harlan Reynolds
We're starting to hear more about secession. Not the perennial post-election calls of losing parties to secede from a nation controlled by the opposition, but a growing movement for secession from states, with the parts of states (sometimes geographically very large parts of states) wanting to separate from the population-dense urban areas that essentially control state decision-making. Feeling ignored, put-upon, and mistreated, state secessionists want to take their fate into their own hands.
At present, there's little prospect of adding stars to the American flag, but these movements do indicate a widespread sense of dissatisfaction among (mostly rural) populations who feel that they are governed by people in distant urban centers who know little, and care less, about their way of life. Their complaints, in many ways, sound like the complaints of Americans circa 1775.
Intrastate secession isn't exactly new in the United States: West Virginia was once part of Virginia, for example, and Tennessee was once part of North Carolina…
MORE
.
—————————————————————————————
.
RINO Senator Cochran Announces Resignation, Will Slither Away Next Month – Townhall
.

.
While he survived a brutal and controversial Senate primary in 2014, Thad Cochran of Mississippi, citing his failing health, is resigning effective April 1. A special election will be held to finish the remainder of his term that ends in 2020.
If no one gets above 50 percent, a runoff will be held. For now, Gov. Phil Bryant will appoint an interim senator to fill the vacancy until the election.
Cochran's colleague, Sen. Roger Wicker (R-MI), is up for re-election this year and is facing a challenge by state Sen. Chris McDaniel. McDaniel challenged Cochran in 2014 (via NPR):
I regret my health has become an ongoing challenge," Cochran said in a statement Monday. "I intend to fulfill my responsibilities and commitments to the people of Mississippi…
MORE
.
—————————————————————————————
.
Italian Election Results: Coalition Members Agree To Salvini Becoming Next Prime Minister – Daily Express
Italian election winners Forza Italia and Fratelli d'Italia announced they will support the candidacy of eurosceptic Lega leader Matteo Salvini after a resounding victory at the polls.
Fratelli d'Italia leader Giorgia Meloni said her party was committed to seeing eurosceptic Matteo Salvini receive the opportunity to form the next Italian Government. The centre-right coalition led by controversial former PM Silvio Berlusconi win 37 percent of the votes at the Italian election 2018 held on March 4.
Ms Meloni confirmed she will ask Italian President Sergio Mattarella to give Mr Salvini the mandate, saying: "The first thing we need to do when we meet with President Mattarella is to tell him that our personal point of view is that the forming the government is up to the centre-right coalition.
"According to a rule we agreed inside the coalition, the role of PM must go to Matteo Salvini. Fratelli d'Italia will respect that commitment."…
MORE
.
—————————————————————————————
.
Mark Levin's new Fox News Show Raises The Bar With Rep. Nunes Interview – Peter Barry Chowka
.

.
Mark Levin hit a home run with the bases loaded in the second outing of his new Fox News program on Sunday, March 4. His guest for the full hour on Life, Liberty & Levin was Rep. Devin Nunes (R-Calif.), the chairman of the House Intelligence Committee.
Starting with their investigation into alleged collusion between the Russians and the Donald Trump campaign, transition, and presidency, Nunes and his committee have developed information that reveals the exact opposite of what had been alleged.
Instead of Trump-Russia collusion, the evidence points to an insidious plot to employ the full power and authority at the highest levels of the previous administration of Barack Obama to illegally surveil Donald Trump's campaign and advisers…
MORE
.
—————————————————————————————
.
Media Bias Backlash: NRA Memberships Up As MSM Propagandizes For Gun Control – Washington Standard
NRA (National Rifle Association) memberships have skyrocketed in recent weeks since the mainstream media has been ramping up their anti-gun agenda. As the media continues to weaponize the news in the form of gun control propaganda, the NRA's profiting continues to go up.
The Daily Mail reports that Google searches for "NRA membership" rose 4,900 percent since the Parkland Florida school attack. That rise occurred at a time when many Democrats, media personalities, and Hollywood celebrities were denouncing the NRA and leveling blame on the association for the shooting that took 17 lives in a gun-free zone.
Hollywood also took to social media to make sure they press an anti-gun agenda for the elitists as well. Notorious leftist, Chelsea Handler tweeted the following:
————————————————————————————————–
Chelsea Handler
@chelseahandler
We have to elect candidates that are not funded by the NRA in November. We have an opportunity to elect candidates who won't allow kids to go to school and get shot…
————————————————————————————————–
MORE
.
—————————————————————————————
.
Dow Surges 337 Points As Trump Tweet Eases Trade Worries – Fox Business
.

.
U.S. stocks rallied Monday, erasing morning losses, as investor concerns over U.S. trade tensions eased. The Dow Jones Industrial Average gained 336.70 points, or 1.37%, to 24,874.76, snapping a four-day losing streak. The S&P 500 rose 29.69 points, or 1.1%, to 2,720.94. The Nasdaq Composite jumped 72.84 points, or 1%, to 7,330.70.
On Monday, Trump tweeted that his recently announced tariffs on steel and aluminum would not be imposed on Mexico and Canada if NAFTA negotiations with the two American neighbors produce a new deal. The remarks eased concerns of a potential trade war.
"We have large trade deficits with Mexico and Canada. NAFTA, which is under renegotiation right now, has been a bad deal for U.S.A. Massive relocation of companies & jobs," Trump wrote in a tweet early Monday…
MORE
.
—————————————————————————————
.
Saying 'God Bless You' When Someone Sneezes Is Islamophobic, According To Librarians At A Massachusetts College – Gareway Pundit
In the latest absurd news to come from liberal college campuses, a group of librarians at Simmons College in Boston have declared that saying "God bless you" when someone sneezes is Islamophobic.
The group has created the Anti-Oppression Library Guide, which also dictates that saying "Merry Christmas" or "Happy Easter" is an act of "Islamomisic microaggression."
"Islamomisic Microaggressions are commonplace verbal or behavioral indignities, whether intentional or unintentional, which communicates hostile, derogatory, or negative slights in relation to the beliefs and religious practices of Muslims," the librarians argue. "They are structurally based and invoke oppressive systems of religious/Christian hierarchy."
The group claims that "Christian fragility" is to blame for these "microaggressions."
"They also argue that Christians suffer from 'Christian fragility' and may become angry, hostile, or defensive during conversations about religion…
MORE
.
—————————————————————————————
.
Netanyahu Gets VIP Treatment From Trump After Years Of Frosty Relations With Obama – Fox News
.

.
President Trump and Israeli Prime Minister Benjamin Netanyahu greeted one another warmly Monday at the White House, touting U.S.-Israeli relations as "the best" they have ever been, in a sharp departure from the famously strained relations the Jewish State's leader had with former President Barack Obama.
Trump hosted Netanyahu in the Oval Office in what was their first meeting since the U.S. announced its commitment to move the U.S. Embassy from Tel Aviv to Jerusalem.
"We have the best relationship right now with Israel that we've ever had," Trump said.
During President Obama's two terms, he and Netanyahu had a tense relationship characterized by stiff body language and terse remarks when they met before the press…
MORE
.
—————————————————————————————
.
Twitter Welcomes Terrorists, Not Anti-Israel Activists – Damiel Greenfield
Hamas, Hezbollah, the PFLP, FARC, the Communist Party of the Philippines and the Liberation Tigers of Tamil Eelam are all on the official list of terrorist organizations drawn up by the United States government. Providing support to them is a crime punishable by up to 20 years in prison.
So of course they all have Twitter accounts.
As does Ramadan Shalah, the leader of Palestinian Islamic Jihad, which is also on the list of designated terror groups. The PFLP has at least four Twitter accounts. (Both the PFLP and Jibril's Assadist splinter group are listed. And both have their own Twitter accounts.) FARC also has multiple Twitter accounts.
Timochenko, the FARC's narcoterrorist boss, who was accused by the State Department of "the murder of hundreds of people who violated or interfered with the FARC's cocaine policies", is also on Twitter.
None of them are subtle about it. "Official Account: Hamas Movement," the Hamas profile states…
MORE
.
—————————————————————————————
.
Ratings Collapse: Early Numbers Show Oscar Telecast Hit All-Time Low – Breitbart
.

.
The ratings for Sunday night's telecast of the 90th annual Academy Awards collapsed by a whopping 16 percent, which would mean an all-time low, according to early estimates.
Variety reports that the "8 p.m.-11 p.m. portion of ABC's telecast averaged an 18.9 household rating and 32 share in Nielsen's metered market overnight ratings… That's down about 16% from the 22.5/37 rating generated by the 2017 Oscars."
According to Deadline, the "18.9 appears to be an all-time low for the Oscars, below the previous low ratings point for the Oscars, logged with the 2008 telecast (21.9)."
The ratings will be updated once all the numbers are in,But if past is prologue, those numbers will not change much either way.,,
MORE
.
—————————————————————————————
.
Shkreli Ordered To Forfeit $7.4 Million – Zero Hedge
It appears that Martin Shkreli's letter from last week begging the Federal judge overseeing his case for forgiveness and leniency ahead of his sentencing this Friday has not had the desired effect.
On Monday, "America's most hated man" was ordered by Judge Kiyo Matsumoto to forfeit $7.4 million, in the latest win for prosecutors who say the hedge-fund manager turned pharmaceutical executive cheated his investors.
Previously Shkreli argued that he shouldn't have to forfeit anything because he didn't profit from the crimes.
As Bloomberg notes, the money from his investors went into the stock market, and he didn't get anything from his plan to control Retrophin shares, his lawyers have said. Investors ultimately got their money back, and more, through settlements and consulting agreements Shkreli arranged, the defendant has claimed…
MORE
.
—————————————————————————————
.
The History Of The 'Assault Weapon' Hoax (Part 1): The Crime That Started It All – David B. Kopel
.

.
The "assault weapon" controversy first became a national issue in January 1989, when a career criminal murdered five children at school playground in Stockton, California. The failures of law enforcement before and during that crime – and the media and political failures thereafter – were similar to those related to the recent murders in Parkland, Florida. These failures are part of the reason why school shootings, and other mass attacks, persist in the United States today.
This article is the first in a series detailing the "assault weapon" hoax from 1989 to the present.
The Stockton perpetrator, had whose name I won't repeat, had a difficult start in life. His parents split when he was two years old, after the father threated to shoot the mother…
MORE
.
—————————————————————————————
.
Illegal Alien From Mexico Pleads Guilty To Using Fake Identity To Steal $361,000 In Government Benefits – Fox News
A Mexican national has confessed to stealing the identity of an American citizen, and over the course of 37 years pocketing hundreds of thousands of dollars in government benefits.
Andres Avelino Anduaga, 66 – who hails from Tijuana, Mexico – admitted in San Diego federal court on Thursday that he assumed the fake identity of a Texas resident named Abraham Riojos in 1980 after obtaining a fraudulent birth certificate, and then successfully applied for a California driver's license, Social Security number and passport.
From 1989 to 2016, according to the plea agreement, he received around $361,000 in benefits – which included Medi-Cal, food stamps and Supplemental Security Income benefits.
The fake identity also enabled Anduaga – identified as an illegal immigrant and repeat felon – to go back-and-forth without restriction between Mexico and the United States, which he was alleged to have been doing multiple times per week.
"The programs that this defendant stole from – for decades – provide benefits to America's most needy…
MORE
.
—————————————————————————————
.
Oscars: Celebrities Push Gun Control Surrounded By A Wall Of 500 Armed Officers – Breitbart
.

.
The Los Angeles Police Department will deploy 500 officers to wrap the Dolby Theatre in multiple barriers of armed security for the 90th Academy Awards on Sunday night, an event at which several of Hollywood's most celebrated stars will actively push for more gun control in America.
"We have these concentric rings of security that start in the middle and radiate outward," said LAPD Cmdr. Blake Chow, the man tasked with overseeing the massive operation. "We have a lot of officers in fixed posts and foot beats keeping an eye on the event."
Several celebrities plan to wear orange lapel pins on the red carpet and during tonight's ceremony in support of gun control and the Michael Bloomberg-founded gun control advocacy group Everytown for Gun Safety…