.
President Trump Pushes Armed Teachers To End School Attacks – Breitbart
During the meeting with Parkland students at the White House on Wednesday President Trump said arming teachers is a step that can be taken to make schools less-attractive targets for attackers.
He said that as things stand, attackers have nothing to lose because no one can shoot back.
CNN quoted Trump saying, "Gun-free zone to a maniac – because they're all cowards – a gun-free zone is 'let's go in and let's attack because bullets aren't coming back at us.'" He said adopting a policy where "20 percent" of teachers were armed would reduce or eliminate the perception of weakness, making schools a riskier target to strike.
Trump said, "If you had a teacher who was adept with the firearm, they could end the attack very quickly."
Newsweek reports that Trump also emphasized mental health and raising "the minimum age for purchasing a firearm," but the push for arming teachers took center stage…
MORE
.
—————————————————————————————
.
Florida Shooting Survivor: CNN Gave "Scripted Question" After Refusing Question About Armed Guards – Zero Hedge
.

.
A Marjory Stoneman Douglas High School student said he was approached by CNN to ask a question at Wednesday night's town hall, but declined after the network gave him a "scripted question" instead of allowing him to ask his own question.
Colton Haab, a member of the Junior ROTC who shielded students while shots rang out, Local 10 news that he was going to ask a question about hiring veterans as armed security guards.
"CNN had originally asked me to write a speech and questions and it ended up being all scripted," Haab told WPLG-TV. "I don't think that it's going get anything accomplished. It's not gonna ask the true questions that all the parents and teachers and students have."
ROTC student Colton Haab, who shielded students from the school gunman, says CNN scripted the entire townhall event and censored him…
MORE
.
—————————————————————————————
.
Here's The Most Dangerous City In America, And It's Not Detroit – Daily Caller
A new report names Baltimore, Md., as the most dangerous city in America after the city had the highest per capita murder rate in the country for 2017.
USA Today analyzed 2017 law enforcement crime data from the 50 biggest cities in the nation and found that Baltimore had a higher per capita murder rate than cities like New Orleans and Detroit.
Baltimore came in first with about 56 people murdered per 100,000 in 2017, seeing about 343 homicides throughout the course of the year. New Orleans, on the other hand, saw 40 per 100,000 killed and Detroit saw 39 per 100,000.
The city also saw more total homicides than big cities like Los Angeles, Dallas and New York City. The USA Today analysis left out St. Louis, a smaller city, that would have beaten Baltimore's per capita homicide rate.
Baltimore struggled to fight the gun violence plaguing the city in 2017, with activists hosting "ceasefire weekends" in an attempt to urge people to stop murdering each other…
MORE
.
—————————————————————————————
.
School District Threatens Students With Lengthy Suspensions For Joining Anti-Gun Walkouts – Law And Crime
.

.
A school district in Texas is threatening to suspend any student who takes part in protests or walkouts aimed at changing the nation's gun laws.
Needville ISD Superintendent Curtis Rhodes issued the threat on Tuesday in a letter sent to families of students in the district and posted on Needville High School's Facebook page. That letter reads, in part:
Please be advised that the Needville ISD will not allow a student demonstration during school hours for any type of protest or awareness!! Should students choose to do so, they will be suspended from school for 3 days and face all the consequences that come along with an out of school suspension…
MORE
.
—————————————————————————————
.
Leftist Corruption Update: Secret Obama-Era Deal Derails Key Sanctions On Iran's Propaganda Network – Washington Free Beacon
The Trump administration waived key sanctions on Iran's main propaganda network last month, causing outrage among Iranian dissidents and administration insiders who tracked the effort to a little known Obama-era side deal with Iran that bars these sanctions from being implemented, according to multiple sources who spoke to the Washington Free Beacon.
The Trump administration, in an unpublicized move, waived sanctions on Islamic Republic of Iran Broadcasting, or IRIB, a satellite service that disseminates propaganda across Iran and routinely censors content.
Iranian dissidents who took to the streets in a renewed wave of protests had called on the Trump administration to sanction the IRIB in a bid to prevent the Iranian regime from crushing the latest protests.
While the Trump administration had initially promised to issue new sanctions on the IRIB, the State Department blocked the effort due to a little-known agreement…
MORE
.
—————————————————————————————
.
Leftist Snopes Editor Bullies Florida School Shooting Survivor, Claims He's Not A Student – InfoWars
Managing editor of left-leaning publication Snopes Brook Binkowski attempted to discredit a Marjory Stoneman Douglas student in a now-deleted tweet for calling in on The Alex Jones Show the day after the shooting took place.
However, records reveal the student, Jalen Martin, does in fact attend Marjory Stoneman Douglas high school.
Bear in mind, this is the same "fact-checking" publication tech giants Google and Facebook rely on to vet what's real and fake news to their users.
Listen to Jalen Martin's remarks on the show below:
.

.
MORE
.
—————————————————————————————
.
Woman Who Cared For Florida Gunman Reportedly Wants To Control His Inheritance – Fox News
Just one day after the shooting massacre last week at a Florida high school, the woman who cared for the alleged shooter and his brother filed court papers seeking control of their inheritance, which could total up to $800,000, according to the New York Post.
Roxanne Deschamps also had Zachary Cruz, the brother of shooting suspect Nikolas Cruz, involuntarily committed to a mental facility shortly after the massacre, the Post reported, citing a family source.
Deschamps, a longtime family friend of the Cruz brothers, began looking after them after their adoptive mother, Lynda, died of pneumonia in November. Her court filings indicate she wants to administer Lynda's estate, which would make her responsible to distributing the proceeds of her life insurance policy and settling her debts, the Post reported.
While there are no indications Deschamps would be able to obtain the inheritance for herself, she could charge a fee for her efforts administering the estate…
MORE
.
—————————————————————————————
.
Mother Of Exploited Shooting Survivor Turns Out To Be A CNN VIP And Anti-Trump Activist – Big League Politics
.

.
The mother of a teenager who survived the Marjory Stoneman Douglas High School shooting appears to have high level connections at CNN.
"Great VIP tour," said a post by Rebecca Boldrick showing a series of photos taken in 2016 at CNN world headquarters. One photo shows her children sitting at an anchor's desk.
Boldrick is the mother of David Hogg, who has gained internet fame for his activism in the days since the shooting. The two recently appeared in a nationally televised interview on ABC.
Hogg and his merry band of anti-gun crusaders have been paraded around by nearly every cable news network in America. Apparently, activism runs in the family. A series of Facebook posts show that Boldrick is an avowed Democrat and anti-Trumper…
MORE
.
—————————————————————————————
.
Alabama Bill Proposes To Arm Teachers After Florida Shooting – Washington Times
An Alabama lawmaker on Tuesday proposed legislation that would allow the state's teachers to carry guns in school following a deadly school shooting in Florida last week.
Rep. Will Ainsworth, a Republican from Guntersville, said parents, coaches and teachers in his district requested the safety measure after 17 people were fatally shot last week at a high school in Parkland, Florida.
Ainsworth's proposal would allow teachers to carry concealed pistols in school if they undergo 40 hours of law enforcement training with the Alabama Peace Officers Standards and Training Commission and submit to a mental health evaluation. Carrying a weapon would be voluntary.
Ainsworth, who is running for Alabama lieutenant governor, also proposed more state funding for school resource officers, who are police assigned as school security guards. But he pointed out that the officer at the Florida school that was targeted last week didn't have time to reach the suspect whose attack lasted mere minutes…
MORE
.
—————————————————————————————
.
Renowned Evangelist Billy Graham Dead At 99 – New York Post
.

.
The Rev. Billy Graham, who transformed American religious life through his preaching and activism, becoming a counselor to presidents and the most widely heard Christian evangelist in history, died Wednesday. He was 99.
Graham, who long suffered from cancer, pneumonia and other ailments, died at his home in North Carolina, spokesman Mark DeMoss told the Associated Press.
More than anyone else, Graham built evangelicalism into a force that rivaled liberal Protestantism and Roman Catholicism in the United States. His leadership summits and crusades in more than 185 countries and territories forged powerful global links among conservative Christians, and threw a lifeline to believers in the communist-controlled Eastern bloc…
MORE
.
—————————————————————————————
.
Republicans Raising Twice As Much Money As Democrats In 2018 Cycle – Daily Caller
"As we head into the 2018 midterm elections, the Republican Party continues to break fundraising records," RNC Chairwoman Ronna Romney McDaniel said. "We are working hand-in-hand with Republicans in Congress and President Trump to enact a pro-growth agenda on behalf of the American people. In doing so, we will continue to invest in our ground game, data operations, technology and Party infrastructure to win elections in 2018 and beyond."
Democrats are trailing Republicans thus far in the 2018 election cycle, raising roughly $66 million and spending just over $71 million. The Democratic National Committee (DNC) is also $5,594,727 in debt.
Republicans are getting a great deal of their campaign donations from finance, insurance, real estate, agricultural and defense industries. Democrats find favorability with issue-advocacy organizations, law firms, lobbyists and the labor industry.
The GOP currently controls the House with a 21-seat majority and the Senate with a narrow one-seat majority…
MORE
.
—————————————————————————————
.
Free Speech Panel At CPAC Canceled By Pamela Geller After Gateway Pundit Jim Hoft Banned – Breitbart
.

.
Conservative commentator Pam Geller revealed on Breitbart News Daily on Wednesday morning that her panel on free speech at the Conservative Political Action Conference (CPAC) had been canceled because she refused to remove Jim Hoft of Gateway Pundit as a participant.
"Late last night, I received a call… demanding that I remove one of the speakers from the panel. I would not do this. I told them it was unconscionable that a panel on free speech – I mean, it's, I don't know if anybody sees the irony, and this just happened – and I'm sorry, I'm breaking it on the show, actually," Geller told Marlow.
The panel was announced on Tuesday by Breitbart News. It was not officially organized by CPAC or the host organization, the American Conservative Union…
MORE
.
—————————————————————————————
.
Japan To Buy At Least 20 More F-35A Stealth Fighters – Reuters
Japan plans to buy at least 20 additional F-35A stealth fighters over the next six years, some or all of which it may purchase directly from Lockheed Martin Corp (LMT.N) in the United States rather than assemble locally, three sources said.
"In view of budgets and production schedules a new acquisition of around 25 planes is appropriate," said one of the sources with knowledge of the plan. The sources asked not to be identified because they are not authorized to speak to the media.
The sources said buying complete aircraft from the United States, at about $100 million each, will save Japan about $30 million per airframe.
The purchase will add to an earlier order for 42 of the fighters, most of which are being constructed at a "final assembly and check out" plant in Japan operated by Mitsubishi Heavy Industries (7011.T), the country's leading defense contractor.
That plant is one of only two such factories outside the United States…
MORE
.
—————————————————————————————
.
Barack Obama Spent Three Times As Much Money Interfering In Israeli Election As Russians Did Interfering In Ours – Gateway Pundit
.

.
On Friday the office of Special Counsel Robert Mueller announced that a federal grand jury indicted 13 Russian nationals, along with 3 Russian entities for ID fraud, conspiracy to commit wire fraud and bank fraud from 2014 through the 2016 elections.
The Russians launched pro-Trump and Pro-Hillary websites and organized pro-Trump and anti-Trump rallies. The anti-Trump rallies were much more successful. It's a lot easier to get leftist sheep out to protest than conservatives who work all day.
But these Russians have nothing on Barack Obama. The Russians spent a reported $100,000 on Facebook ads during the election. Barack Obama spent $350,000 to interfere with the Israeli elections to unseat pro-U.S. Prime Minister Benjamin Netanyahu.
MORE
.
—————————————————————————————
.
Illegal Alien Pleads Guilty To Stealing $1 Million Via Bogus Child Tax Credit Claims – Washington Examiner
A Mexican man residing illegally in Milwaukee, Wis., pled guilty and agreed to self-deport after Justice Department officials discovered he stole more than $1 million from the government by filing a large number of bogus Additional Child Tax Credit claims, the Eastern District of Wisconsin's office announced Tuesday.
Dimas Chavez-Pina pled guilty on Feb. 2 to theft of government money and aggravated identity theft for pilfering $1,058,827 from the U.S. Treasury between 2011 and 2014, the district's U.S. attorney Gregory J. Haanstad said in a statement.
The 29-year-old man applied for Individual Tax Identification Numbers from the Internal Revenue Service, which the tax agency gives to non-citizens who, because of their immigration status, do not have a social security number. ITIN recipients can then use the unique number to file income tax returns.
Chavez-Pina applied for an unspecified number of ITINs with personal information he had stolen from Mexican citizens, according to the plea agreement…
MORE
.
—————————————————————————————
.
Drug Needles And Human Feces Litter Streets Of San Francisco As Infectious Disease Expert Warns Area Is Becoming Dirtier Than Some Slums In India, Brazil – Daily Mail
.

.
San Francisco may be America's most expensive city to live in, but it's also quickly becoming one of the dirtiest in the world as well. NBC Bay Area journalists recently conducted a survey of 153 blocks of downtown San Francisco and found trash on every street.
Trash bags and litter are one problem, but the report found that used needles and human feces are also common sights downtown – even near upscale hotels, government buildings and in playgrounds. In total, the journalists found 100 drug needles and more than 300 piles of feces during their investigation.
If stuck by a used needle, one can be infected with diseases like HIV or Hepatitis. Fecal matter is also not just a smelly nuisance…
MORE
.
—————————————————————————————
.
More Global Warming Fraud: NOAA Caught Adjusting Big Freeze Out Of Existence – Breitbart
The National Oceanic and Atmospheric Administration (NOAA) has yet again been caught exaggerating 'global warming' by fiddling with the raw temperature data. This time, that data concerns the recent record-breaking cold across the northeastern U.S. which NOAA is trying to erase from history.
If you believe NOAA's charts, there was nothing particularly unusual about this winter's cold weather which caused sharks to freeze in the ocean and iguanas to drop out of trees.
Here is NOAA's January 2018 chart for Northeast U.S. – an area which includes New England along with NY, PA, NJ, DE and MD.
.

.
You'd never guess from it that those regions had just experienced record-breaking cold, would you?
MORE
.
—————————————————————————————
.
Fatal Bureau Of Investigation – Lloyd Billingsley
.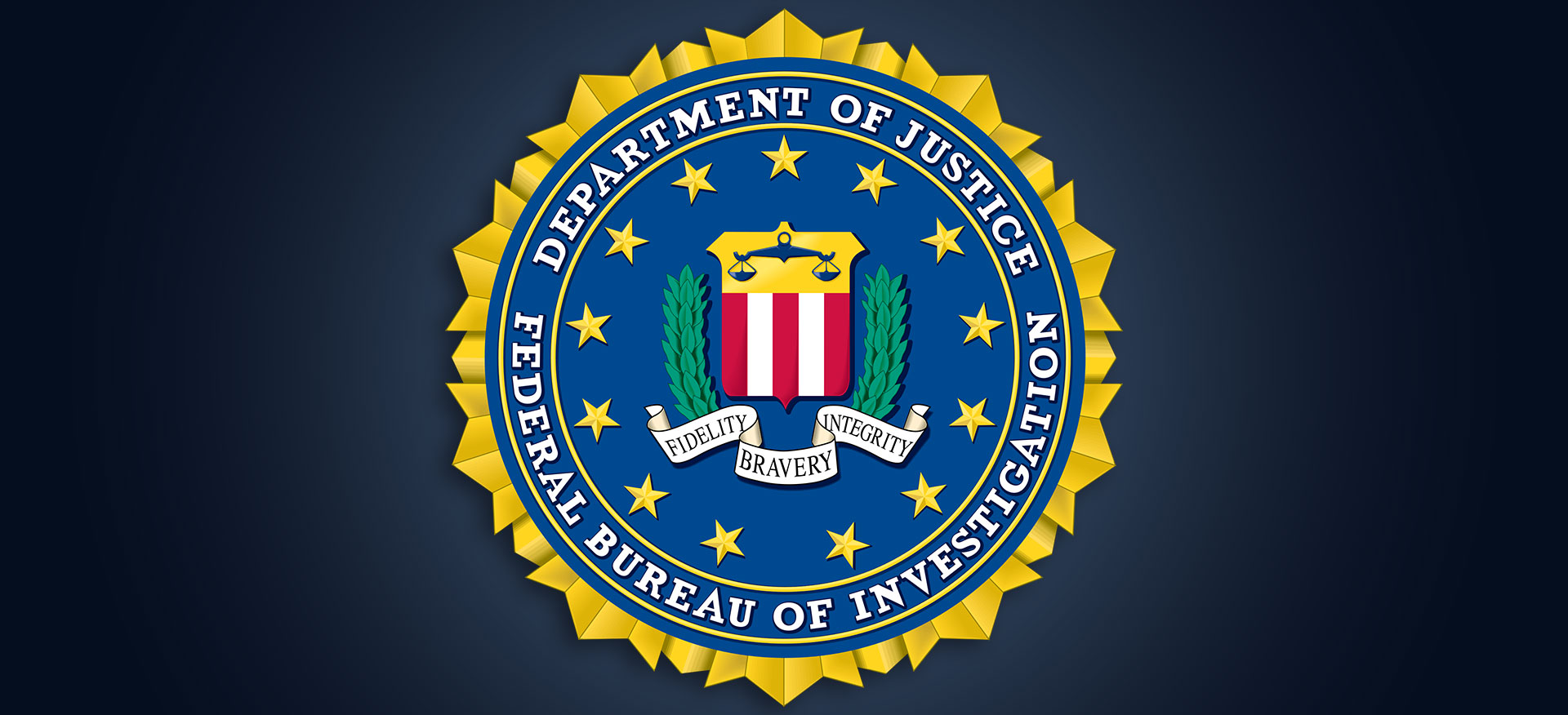 .
After Nikolas Cruz gunned down 17 people at Stoneman Douglas High School in Florida, FBI special agent Robert Lasky, head of the bureau's Miami division, said he "truly regrets" the pain caused by the FBI's failure to act on a tip about the shooter.
The FBI said it had no way to trace the tip, then FBI boss Christopher Wray said the message was never passed on to the FBI's Miami field office, as official protocol required. Relatives of the victims might have noted the passive verb construction.
In typical style, Wray failed to name the person who never passed on the tip, and offered no explanation why that person might have done so. Wray did say "we deeply regret the additional pain this causes all those affected by this horrific tragedy."…
MORE
.
—————————————————————————————
.
RINO Douchebag Says Trump Should Back Never-Trumper Asshat For Senate – News Max
President Donald Trump needs to get behind Mitt Romney's run for Senate in Utah, which is a sign of a rising Republican party for the 2018 midterms, Senate Majority Leader Mitch McConnell, R-Ky., told The New York Times.
"I can't imagine that he's not," McConnell told the paper Friday after Romney announced his Senate campaign. "We don't want to lose the seat, and this looks like a pretty formidable candidate."
President Trump had been called a "phony" by Romney during the 2016 presidential campaign. And while Trump called Romney a "choke artist," he did consider him among his Secretary of State candidates before entering the White House.
"I'm not always with the president on what he might say or do, and if that happens, I'll call them like I see them, the way I have in the past," Romney told a GOP dinner in Provo, Utah, on Friday, while adding he supports the Trump administration agenda and can work with the White House, according to the report…
MORE
.
—————————————————————————————
.
Would-Be Burglar Knocks His Accomplice Out By Hurling A Brick At His Head – Daily Mail
.

.
Two would-be burglars have comically caused their own undoing after one man hurled a brick at the head of his partner-in-crime.
The men were attempting a break-in at a building in China using two bricks, but their coordination left a lot to be desired.
One thief can be seen throwing his weapon, before perilously walking across the line of fire of his co-conspirator and is subsequently collected by the second projectile.
The incident occurred in the early hours of Valentine's Day outside a nondescript Shanghai warehouse.
The footage was posted to Weibo by the Shanghai Police department, and has since been viewed nearly 15 million times on the streaming website alone…
MORE
.
—————————————————————————————
.
Anti-Gun News Outlets Push False Claim That Florida Shooter Was 'Trained' By The NRA – Daily Caller
"TRAINED BY THE NRA."
That's the bombastic and misleading headline running in The New York Daily News' Saturday print edition about Nikolas Cruz, the 19-year-old man who confessed to murdering 17 high school students and faculty in Parkland, Fla., on Feb. 14.
The rampage, in which Cruz used an AR-15, sparked a typical debate over gun rights, with Democrats and liberals calling for increased gun control. Part of the strategy has been to link Cruz to the National Rifle Association, the largest gun lobby in the U.S.
The Daily News cited an Associated Press report in its misleading article, but without providing additional context that undercuts the idea that Cruz was "trained" by the NRA.
Instead, Cruz was a member of the Junior Reserve Officers' Training Corps (JROTC) program at Stoneman Douglas High School, where Wednesday's shooting took place. JROTC programs operate in more than 1,700 high schools across the U.S. and are sponsored by the U.S. Army rather than the NRA…
MORE
.