.
Grassley-Graham Memo Affirms Nunes Memo, Media Yawns – Andrew McCarthy
In a word, the Grassley-Graham memo is shocking. Yet, the press barely notices.
Rest assured: If a Republican administration had used unverifiable hearsay from a patently suspect agent of the Republican presidential candidate to gull the FISA court into granting a warrant to spy on an associate of the Democratic nominee's campaign, it would be covered as the greatest political scandal in a half-century.
Instead, it was the other way around. The Grassley-Graham memo corroborates the claims in the Nunes memo: The Obama Justice Department and FBI used anonymously sourced, Clinton-campaign generated innuendo to convince the FISA court to issue surveillance warrants against Carter Page, and in doing so, they concealed the Clinton campaign's role.
Though the Trump campaign had cut ties with Page shortly before the first warrant was issued in October 2016, the warrant application was based on wild allegations of a corrupt conspiracy between the Trump campaign and the Kremlin…
MORE
.
—————————————————————————————
.
Rachel Brand, No. 3 Official At DOJ, Is Stepping Down – Fox News
.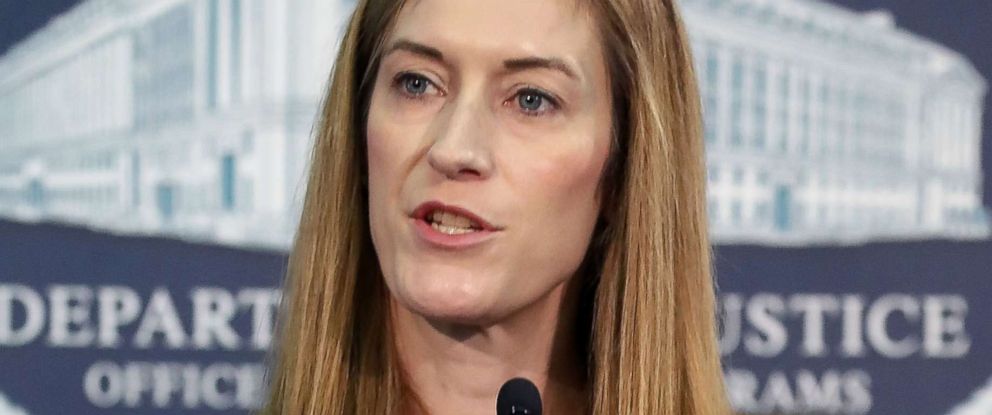 .
Rachel Brand, associate attorney general in the Department of Justice, is stepping down from her position, Fox News confirmed on Friday. Brand, the No. 3 official in the DOJ, will be leaving following a nine-month tenure in the role.
A friend of Brand's says she was "not looking to leave," but was approached with a "dream job." Brand will now head to work for Walmart as executive vice president, global governance and corporate secretary.
DOJ officials say Principal Deputy Associate AG Jesse Panuccio will step in as the acting Associate Attorney General.
News of Brand's departure was first reported by The New York Times…
MORE
.
—————————————————————————————
.
U.S. Spies Paid $100,000 To 'Shadowy' Russian Promising Damning 'Kompromat' On Trump – Gateway Pundit
A new report by the New York Times reveals U.S. spies paid $100,000 to a "shadowy," Russian promising dirt on President Trump, along with stolen cyber tools from the CIA and NSA.
After months of secret negotiations, a shadowy Russian bilked American spies out of $100,000 last year, promising to deliver stolen National Security Agency cyberweapons in a deal that he insisted would also include compromising material on President Trump, according to American and European intelligence officials.
The cash, delivered in a suitcase to a Berlin hotel room in September, was intended as the first installment of a $1 million payout, according to American officials, the Russian and communications reviewed by The New York Times.
The theft of the secret hacking tools had been devastating to the N.S.A., and the agency was struggling to get a full inventory of what was missing. […] He claimed the information would link the president and his associates to Russia…
MORE
.
—————————————————————————————
.
FBI Missed Clinton Emails Openly Marked Classified, Wanted To Conclude Probe Before IG Caught Mistake – Washington Standard
.

.
The FBI didn't flag that some emails from Hillary Clinton's private email server were marked classified with a "(C)" when they were sent – something that seemingly would have been one of the first and most obvious checks in an investigation, and one that FBI agents instantly recognized put the facts at odds with Clinton's public statements.
The Intelligence Community Inspector General noticed it after the FBI missed it, texts between FBI agent Peter Strzok and his mistress, FBI lawyer Lisa Page, reveal. "Holy cow," Strzok wrote, "if the FBI missed this, what else was missed?"
"Remind me to tell you to flag for Andy [redacted]emails we (actually ICIG) found that have portion marks (C) on a couple of paras. DoJ was Very Concerned about this," he wrote…
MORE
.
—————————————————————————————
.
Another Longtime Comey Aide Leaving FBI – Fox News
The longtime head of public affairs at the FBI – who was a confidant of former director James Comey – is planning to retire, Fox News has learned.
A notice went out this week for a retirement get-together for Michael Kortan scheduled for Feb. 15. Since 2009, Kortan has served as assistant director for public affairs, an influential job that controlled media access. He also served under former director Robert Mueller, now leading the Russia probe.
The FBI confirmed to Fox News that Kortan is retiring. It's unclear whether the retirement was long-planned or in any way precipitated by recent events. The FBI said he was finishing 33 years of service.
After Comey became director in September 2013, Kortan helped facilitate regular on-the-record briefings with beat reporters, a departure from previous directors. Kortan also was front and center during the Hillary Clinton email investigation…
MORE
.
—————————————————————————————
.
Hillary Suffers Coughing Fit While Promising 'To Never Give Up' – American Mirror
.

.
Failed presidential candidate Hillary Clinton wants women to #raiseyourvoice, though she struggled to heed the slogan as she fought back a coughing fit during this week's "The MAKERS Conference."
The conference – inspired by Gloria Steinem, Lena Waithe and the "Time's Up" movement – ran from Monday through Wednesday to celebrate all kinds of liberal feminist "MAKERS," from outspoken actress Lena Dunham to Clinton, Martha Stewart and Oprah Winfrey, through panel discussions and other programs.
On Wednesday, Clinton streamed into the conference on a live feed from New York to give closing remarks, though she struggled to contain a massive coughing fit…
MORE
.
—————————————————————————————
.
White House Lays Out Aggressive Plans To Lower Drug Prices – Daily Caller
The Trump administration is gearing up for a battle with the pharmaceutical industry this year to attack one of the most pervasive problems within the American health care system: skyrocketing drug prices. President Donald Trump signaled the upcoming campaign in his first State of the Union Address last month, claiming that one of his key priorities as president going forward is working to lower the costs of drugs.
"One of my greatest priorities is to reduce the price of prescription drugs. In many other countries, these drugs cost far less than what we pay in the United States. That is why I have directed my administration to make fixing the injustice of high drug prices one of our top priorities. Prices will come down," the president said.
White House Office of Management and Budget Director Mick Mulvaney and newly-confirmed Health and Human Services Secretary Alex Azar sat down with a small group of reporters Thursday morning to exclusively preview the White House's Fiscal Year 2019 budget…
MORE
.
—————————————————————————————
.
Cash From Obama's $1.7 Billion Ransom Payment To Iran Traced To Terrorist Groups – Gateway Pundit
.

.
On January 17, 2016, a cargo plane with $400 million in foreign currencies was secretly sent to Iran in the dead of night. This was the same day the Iranian regime released four American hostages held in Tehran. Barack Obama later told reporters this was not a ransom payment. Obama lied.
Former U.S. Iranian Hostage Saeed Abidini told FOX Business Network today the Iranian regime WOULD NOT let his plane leave Tehran until the ransom plane arrived. Now this – U.S. officials held the ransom cash until the hostages were released.
The Wall Street Journal reported:
New details of the $400 million U.S. payment to Iran earlier this year depict a tightly scripted exchange specifically timed to the release of several American prisoners held in Iran…
MORE
.
—————————————————————————————
.
Government Shutdown Ends With Trump Signature On Spending Bill – USA Today
President Trump signed a $400 billion budget deal Friday, hours after the House passed it in a pre-dawn vote, reopening the federal government after it was partially shut down for the second time in less than a month.
The House voted 240-186, with 73 Democrats and 167 Republicans voting in favor. The hours-long, middle-of-the-night shutdown was the shortest since the 1970s, according to the Congressional Research Service.
President Trump tweeted Friday that he signed the legislation for the government to officially reopen, just as the workday started for millions of federal workers.
"Just signed Bill. Our Military will now be stronger than ever before," the president tweeted. "We love and need our Military and gave them everything – and more. First time this has happened in a long time. Also means JOBS, JOBS, JOBS!"
The House vote marked the end of the shortest shutdown on record…
MORE
.
—————————————————————————————
.
Government Shuts Down After Rand Paul Blocks Budget Vote – Daily Caller
.

.
The government shut down for the second time this year after Republican Kentucky Sen. Rand Paul blocked the Senate from voting on a massive bipartisan budget bill that raises funding caps for two years ahead of Congress' midnight deadline Thursday evening.
Despite Senate Majority Leader Mitch McConnell and Senate Minority Leader Chuck Schumer's offer to allow Paul to offer a budget point of order at 6 p.m. – which would give him the opportunity to register his objections to the bill while allowing leadership to bring it to the floor for a procedural vote – the senator refused to end his protest until leadership agreed to a vote on an amendment restoring 2011 budget caps.
Leadership objected, noting it would require consent and opening up the possibility for other members to introduce amendments effectively delaying the process…
MORE
.
—————————————————————————————
.
Study: Welfare For Foreign Refugees Costs U.S. Taxpayers $870M Annually – Breitbart
Every year, American taxpayers pay nearly $870 million on welfare for foreign refugees who are resettled across the United States by the State Department.
A new study by the Federation for American Immigration Reform (FAIR) reveals that annually, foreign refugees are being given about $867 million in welfare benefits that U.S. taxpayers pay for.
Every year, taxpayers are billed about $1.8 billion for the full cost of resettling foreign refugees, and after five years, American taxpayers will have spent about $8.8 billion on resettling foreign refugees.
* The cost per refugee to American taxpayers just under $79,600 every year in the first five years after a refugee is resettled in the U.S.;
* In 2016, the State Depart,emt spent nearly $545 million to process and resettle refugees, including $140,389,177 on transportation costs;…
MORE
.
—————————————————————————————
.
Democrat Senator Mark Warner Texted Lobbyist For Russian Oligarch In Attempt To Contact Christopher Steele – Mediaite
.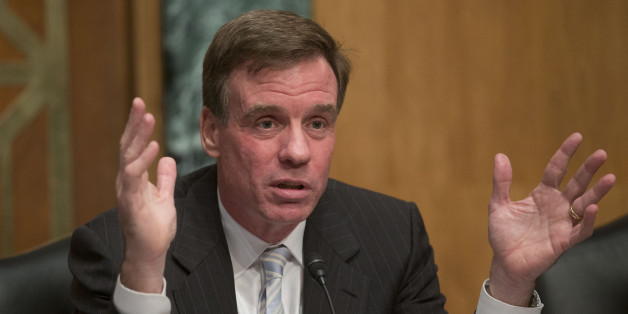 .
Sen. Mark Warner (D-VA) may have some explaining to do. According to a just published Fox News exclusive, the top Democrat on the Senate Intelligence Committee is alleged to have texted the lobbyist for a Russian oligarch, as an attempt to locate and contact dossier-creator Christopher Steele.
The text message exchange, obtained by Fox News, appears to show the Democratic senator and said lobbyist, Adam Waldman, connecting on March 22, 2017.
"We have so much to discuss u need to be careful but we can help our country," Warner allegedly texted Waldman on March 22, 2017.
"I'm in," Waldman allegedly replied.
The text conversation allegedly turned toward Steele…
MORE
.
—————————————————————————————
.
Chipotle Giving Employees $1,000 Cash Gifts, Stock Bonuses As Result Of GOP Tax Law – Washington Examiner
Chipotle Mexican Grill announced Wednesday many of its 71,000 employees will receive a $1,000 cash bonus and one-time stock bonus as a result of the Republican tax reform law's passage in December.
The company did not specify the dollar amount value of the investments, but did say it was the result of "savings due to the Tax Cuts and Jobs Act."
"We have always been proud of our ability to attract and retain top talent who share our passion for cooking delicious food by hand and creating an extraordinary guest experience," Chipotle Founder and CEO Steve Ells said in a statement. "We're giving back to these committed, motivated, and hardworking team members who have made Chipotle what it is today."
Chipotle said qualified hourly and salaried restaurant employees will receive the cash bonus while select staff employees will get a stock bonus, which it is has already begun rolling out to workers…
MORE
.
—————————————————————————————
.
Wall Street Roller Coaster Update: Stock Market Slammed As Higher Interest Rates Rattle Investors – Fox Business
.

.
Stocks posted sharp losses Thursday with the Dow shedding 1,032 points, as higher interest rates continued to rattle investors.
The Dow Jones Industrial Average tumbled 4.15% to 23,860, notching its second-worst point drop in history. The S&P 500 fell 100 points, or 3.75%, to 2,581. The Nasdaq Composite was down 274 points, or 3.9%, at 6,777. The sell-off pushed the Dow and S&P 500 into correction territory, when stocks fall at least 10% from their highs.
U.S. equities extended their losses in a week overtaken by wild swings in the stock market. The Dow, which booked a record-breaking loss of 1,175 points Monday, has shed roughly 2,700 points since Friday amid a brisk retreat from all-time highs…
MORE
.
—————————————————————————————
.
CVS To Invest Trump Tax Cut In Worker Wages And Reducing Aetna Deal's Debt – Forbes
CVS Health Thursday said it plans to use more than $1 billion in benefits from a new corporate tax cut to boost wages and benefits for workers and reduce debt from its purchase of Aetna.
The drugstore chain is gaining $1.2 billion in overall annual tax savings from the U.S. Tax Cuts and Jobs Act passed last year by the Republican-led Congress and signed into law by President Trump.
CVS plans to use $425 million annually to increase the starting wage for hourly employees to $11 an hour, freeze employee health premiums for a year and create a new parental leave program.
CVS' annualized tax benefit will also be directed toward "data analytics, care management solutions and store service offering pilots to improve health outcomes and lower costs for patients, as well as on debt reduction related to its planned acquisition of Aetna," CVS said on the same day it announced fourth quarter 2017 earnings and discussed the 2018 year ahead…
MORE
.
—————————————————————————————
.
Turns Out Traitor John McCain Got His Copy Of The Anti-Trump Dossier Directly From Fusion GPS – BizPac Review
.

.
We now know that U.S. Sen. John McCain, R-Ariz., got a copy of the anti-Trump dossier directly from the political opposition research firm Fusion GPS. At least, that's according to The Washington Post.
In an article titled, "Hero or hired gun? How a British former spy became a flash point in the Russia investigation," the newspaper detailed how McCain came to have a copy of the unverified dossier that he then forwarded to the FBI.
The article erases any doubt that McCain may not have known the origins of the dossier. It's not clear if the Republican lawmaker knew that the DNC and Hillary Clinton's campaign provided funding for the research…
MORE
.
—————————————————————————————
.
Democrats Want To Turn America Into Russia – Daniel Greenfield
The Democrats have a bold plan for fighting Russia. Accuse Republicans of treason, eavesdrop on their conversations and send them to jail. Overturn the outcome of a free election because that it had been tampered with by "foreign interests." Demand that tech companies censor dissenting media outlets spreading "fake news" to protect "democracy".
Good work, comrades. The bold plan is to fight Russia by… becoming Russia. State surveillance, endless investigations and locking up political opponents under the guise of fighting foreign influences is how Vladimir Putin does business. It's how they do it in Turkey, Venezuela and Iran. But these days it's how the Dems do it too.
Totalitarian states aren't really fighting foreign influences. They're suppressing domestic opponents. The Democrats, who were for appeasing Russia before they were against it, are doing the same thing. The same gang of commissars, czars and apparatchiks that giggled when Obama wrote off Romney's warning with, "the 80s called and wants their foreign policy back" now sees Russians under every sofa…
MORE
.
—————————————————————————————
.
Girl Scout Sells More Than 300 Boxes Of Cookies In Six Hours Outside Pot Shop – KVVU
.

.
The legalization of California's marijuana industry and the start of Girl Scout cookie sales have created an opportune moment for at least one San Diego girl. A photo posted on Instagram by San Diego marijuana dispensary Urbn Leaf showed a Girl Scout with an armful of cookies in front of a Mission Bay storefront.
"Get some Girl Scout Cookies with your GSC today until 4 p.m.! Have a friend that wants to #tagalong? Bring them with – shopping is more fun with friends anyways," the company wrote. "GSC" refers to a product flavored like Girl Scout Cookies.
The scout's father told 10News his daughter has sold more than 300 boxes in a total of about 6 hours. Girl Scouts San Diego says booth sales do not start for another week, but that scouts are allowed to sell from wagons as long as they have a parent or guardian present…
MORE
.
—————————————————————————————
.
U.S. Jobless Claims Drop To Lowest Level Since 1973 – Breitbart
Fewer Americans than expected filed for unemployment benefits last week, pushing jobless claims down to their lowest level in nearly 45 years.
Initial claims for unemployment benefits fell by 9,000 to a seasonally adjusted 221,0000, the Labor market said Thursday. That put jobless claims near that 216,000 level hit in January, the lowest level since January 1973. Economists had been forecasting a rise in claims to 232,000.
The four week moving average of claims, which is a more stable measure of employment, also fell. It declined by 10,000 to 224,500, the lowest level since March 1973. The number of people who had filed for unemployment in earlier weeks and continued to collect last week dropped 33,000 to 1.92 million.
The labor market appears to be at its strongest in decades. But there are signs that last week's reports of wage growth may have been exaggerated by temporary factors such as one-time tax cut driven bonuses…
MORE
.
—————————————————————————————
.
One Out Of Ten Children In The U.S. Will Have Their Identity Stolen By The Time They're 18 – WBFF
.

.
It could take just seconds for a thief to steal your child's Social Security number but a lifetime to repair your child's credit.
The latest statistics show one out of every 10 children will have his/her identity stolen by the time he/she turns 18.
Maryland Attorney General Brian Frosh says a child's Social Security number is far more valuable than an adult's.
"You can create the identity of a 5-year-old, ruin the kid's credit, and the child will not find out about it until he's 18, 19, 20, 21 sometimes," said Frosh.
Frosh encourages parents to freeze their child's credit in order to discourage thieves…
MORE
.
—————————————————————————————
.
NY Democrats Push Bill To Make Tide Pods Less Appetizing To Moronic Teenagers – The Hill
A new bill in New York's state legislature would require that detergent companies like Tide make their laundry pods look like less appetizing to children.
The legislation, sponsored by state Sen. Brad Hoylman (D) and Assemblywoman Aravella Simotas (D), says companies must make their detergent a "uniform color that is not attractive to children," The New York Post reported.
The bill comes after an outbreak of Tide Pod poisonings driven by the "Tide Pod Challenge" prevalent on social media. The American Association of Poison Control Centers last month issued a "high alert" in response to a sharp rise in the numbers of teenagers eating Tide Pods.
The New York bill would require that detergent be in a wrapper "not easily permeated by a child's bite."
Hoylman and Simotas said Tuesday they also sent a letter to Tide parent company Procter & Gamble calling for it to make its product look less appealing…