.
Senate Documents Show FBI Trying To Suppress Release Of New Trump Dossier Info – The Hill
Republican senators Charles Grassley (Iowa) and Lindsey Graham (S.C.) on Monday released a letter they sent to the FBI asking that ex-British spy Christopher Steele be investigated for possible criminal violations.
Steele authored the anti-Trump "dossier" that was full of false or unverified information, provided to the FBI and leaked to the press in 2016.
The FBI secretly used the Steele dossier to convince a Foreign Intelligence Surveillance Court to permit one of the most sensitive invasions of privacy against a U.S. citizen: electronic surveillance by the government.
Top Obama and Trump officials signed four wiretap applications against Trump adviser Carter Page starting in fall of 2016 – a month before the presidential election – relying, in part, on the dossier. That's according to House Republicans who, on Friday, released a summary of classified documents they reviewed…
MORE
.
—————————————————————————————
.
Cancer 'Vaccine' Eliminating Tumors In Mice – Tribune-Review
.

.
A new cancer treatment experiment at Stanford University that used immune-stimulators to target tumors in mice had remarkably encouraging results.
After injecting a combination of two immune boosters directly into solid mouse tumors, the research team said the vaccination eliminated all traces of the specifically targeted cancer from the animal's entire body – including metastases that were previously untreated.
"When we use these two agents together, we see the elimination of tumors all over the body," senior author of the study, Dr. Ronald Levy told the Stanford Medicine News Center. "This approach bypasses the need to identify tumor-specific immune targets and doesn't require wholesale activation of the immune system or customization of a patient's immune cells."…
MORE
.
—————————————————————————————
.
Adam Schiff: Russians Promoted 2nd Amendment So Americans Would 'Kill Each Other' – Breitbart
Rep. Adam Schiff (D-CA) suggests Russians promoted the Second Amendment during the 2016 presidential election in the hope that more Americans would kill each other. He made the observation during a speech at the University of Pennsylvania.
The Media Research Center reports that Schiff claimed that Russians took to social media during the presidential campaign in order to divide America and cause one demographic of Americans to oppose another. He said Russia pushed "content designed to pit us against each other, to exploit our divisions."
He suggested that this included Russians parroting Black Lives Matter and promoting the Second Amendment.
MRC quoted Schiff saying, "Apparently the Russians are very big fans of our Second Amendment. They don't particularly want a Second Amendment of their own, but they're really glad that we have one…
MORE
.
—————————————————————————————
.
'Frasier' Star John Mahoney Dies At 77 – Variety
.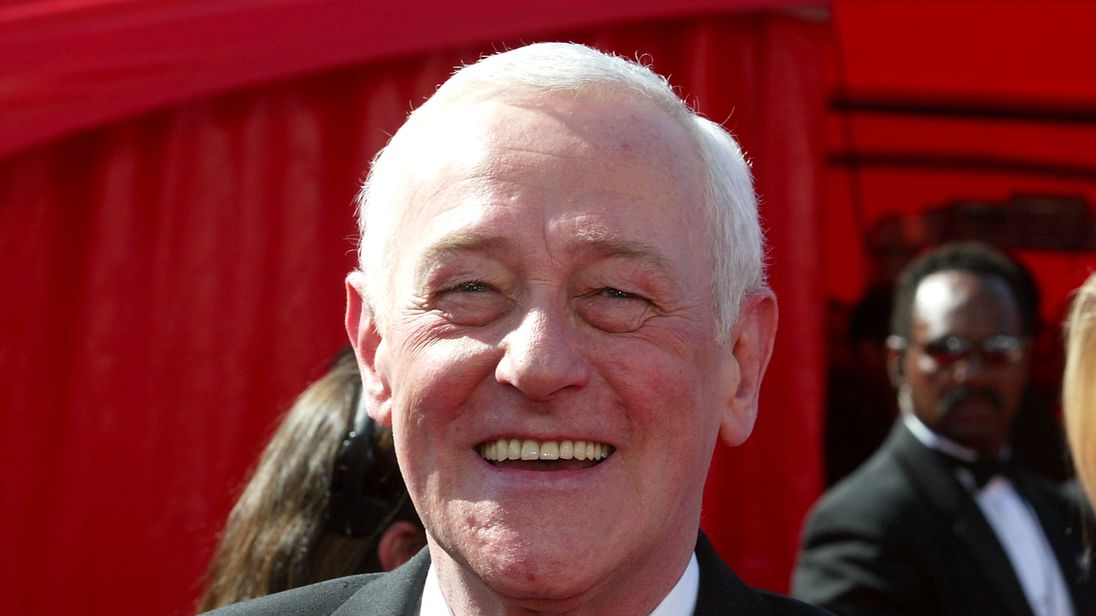 .
John Mahoney, best known for playing Martin Crane on 11 seasons of "Frasier," died in Chicago on Sunday while in hospice care, his manager, Paul Martino, confirmed. He was 77.
Mahoney played the father of Kelsey Grammer and David Hyde Pierce's characters during the show's run on NBC from 1993 to 2004. He won a SAG Award and received two Emmy and two Golden Globe nominations for his portrayal. He was also a mainstay of Chicago's theater community.
From 2011 to 2014, Mahoney had a recurring role on "Hot in Cleveland" as Roy, the love interest of Betty White's character, Elka. He was much praised for his performance as an anguished CEO in psychological counseling on Season 2 of HBO's "In Treatment" in 2009…
MORE
.
—————————————————————————————
.
Texas Judge Offers A Creative Excuse Before Feds Arrest Him In Undercover Sting Operation – Wastern Journalism
Federal authorities arrested a Texas state judge after he allegedly accepted more than $6,000 in bribes for favorable rulings, the Department of Justice announced Monday.
Rodolfo "Rudy" Delgado, 64, presides over the 93rd District Court for the State of Texas. An unnamed attorney with whom Delgado had frequent dealings allegedly bribed him on three separate occasions in exchange for "favorable judicial consideration," the DOJ alleges.
FBI special agents had been investigating the judge since November 2016 using the unnamed attorney as an informant, according to the complaint. The attorney admitted to repeatedly bribing Delgado going back to 2008.
Working with FBI special agent Peter Kilpatrick, the attorney, referred to as "confidential human source," bribed Delgado twice with amounts totaling $525. CHS then conducted a third bribe of $5,500.
CHS contacted Delgado to meet in a restaurant in South Texas and brought an envelope full of federally provided cash, which Delgado accepted…
MORE
.
—————————————————————————————
.
'Feminist Business School' Teaches Students To Shun Profit-Seeking – PJ Media
.

.
The Feminist Business School, founded by Evergreen State College graduate Jennifer Armbrust, teaches that capitalism is an "economy that values masculine traits" such as "meritocracy," "competition," and "individualism." The California-based site recently launched two more online courses to coach aspiring businesswomen on how to "topple the patriarchy" and promote a more "feminist economy."
Shunning the "profit seeking motive" of traditional commerce, the Feminist Business School advocates that businesswomen adopt more "feminine traits" such as "gratitude," "intimacy," and "connecting with nature."
"The feminine economy proposes a new set of values and redistribution of money and power based on feminine principle," argues Armbrust on the program's website…
MORE
.
—————————————————————————————
.
Indianapolis Colts linebacker Edwin Jackson Killed By Illegal Alien Drunk Driver – Fox News
The suspected drunk driver who killed Indianapolis Colts linebacker Edwin Jackson in a crash on the morning of the Super Bowl is a Guatemalan citizen who is in the U.S. illegally and has been deported twice, police revealed Monday.
Indiana State Police identified the driver of an F-150 truck in the incident as Manuel Orrego-Savala, 37, who had been deported in 2007 and 2009.
"State police investigators are working with U.S. Federal Immigration Officials and they have placed a hold on Orrego-Savala," police said in a statement.
Jackson, 26, and Jeffrey Monroe, 54, also in his vehicle, were hit and killed around 4 a.m. on Sunday on Interstate 70 in Indiana. Investigators believe Monroe was Jackson's Uber driver and Jackson was the passenger, FOX59 reported.
The station said at some point during the ride Jackson became sick, and the pair were hit on the emergency shoulder of the highway after Monroe pulled over…
MORE
.
—————————————————————————————
.
Super Bowl 2018: Explosion Heard As Rioting Philadelphia Fans Clash With Police After Win – Daily Express
.

.
Philadelphia Eagles fans are rioting around the city amid reports left-wing group Antifa has infiltrated celebrations and an explosion has been heard. The scenes follow the team securing a historic victory over the New England Patriots in Super Bowl 2018.
Police and civilians have been injured and cars flipped as the strained security forces try to contain the revellers. NFL fans have been met by riot police as they cause chaos on the streets of the city.
A police scanner has reportedly revealed shocking information about authorities desperate battle to contain the out of control celebrations. Up to 50,000 people are believed to be listening to a live broadcast of police radios calls…
MORE
.
—————————————————————————————
.
Good Samaritan With Concealed Firearm Comes To Rescue Of Utah Police Officer During Assault – KSTU
A man is in custody after assaulting a Springville police officer Friday afternoon, and a good Samaritan with a concealed firearm helped end the attack.
Just before 2 p.m., an officer spotted a pair of feet dangling from a Tabitha's Way donation bin along Main Street in Springville. He pulled over and asked the person to get out of the bin. That person was Paul Douglas Anderson. Anderson eventually got out of the bin, leaving clothes and shoes on the ground, but he kept his hands in his pockets.
Springville Police said that officer asked Anderson multiple times to remove his hands from his pockets, for fear he had a weapon. When Anderson finally removed his hands, he used them to punch the officer in the face. Police said he kept punching repeatedly until a passerby stopped to help.
Derek Meyer said he was driving north on Main Street when he spotted the police lights. He said when he looked over he saw Anderson punching the police officer…
MORE
.
—————————————————————————————
.
Here Comes The Dems' Nineteenth Nervous Breakdown – Bruce Thornton
.

.
To paraphrase a more recent song, it's hard out there on a Dem. Staggered by Donald Trump's unthinkable victory in the presidential election, Democrats have continued to be pummeled by the Trump's tax reform, the supercharged economy, his withering tweet-scorn for them and their media flunkeys, their own failed government shut-down, and a rousing State of the Union address that raised his poll numbers and made the Democrat Congressmen in the audience look like pouting prom wallflowers.
And now comes the "Memo," the House Intelligence Committee's exposure of the slow-motion coup engineered by partisan FBI and DOJ functionaries, and other deep-state members of the "resistance."…
MORE
.
—————————————————————————————
.
School Cancels 'Hunchback Of Notre Dame' Due To White Student Getting Lead Role – College Fix
A New York high school has canceled a production of "The Hunchback of Notre Dame" after a student activist group complained about a white student being cast in a lead role. The school now will be putting on an alternative production.
Members of Ithaca High School's Students United Ithaca – all five of them (below, left) – got together and wrote up a letter and list of demands after the role of Esmeralda went to a Caucasian peer.
"It shows you that theater wasn't made for you," said Maddi Carroll, a member of the Students United group who is African-American. "And it shows you that, if you can't get the parts that are written for you, what parts are you going to get?"
Students United's letter conceded that the student cast as Esmeralda "is a stellar actor, singer, and dancer" and that any production would be "lucky to have her." However, it added: "Our concern is not with her, but with the fact that in terms of demographics, she is the wrong choice for this role."…
MORE
.
—————————————————————————————
.
House Intel Committee Could Drop Five More Memos Exposing 'Politically Motivated' Abuses By FBI And DOJ – Gateway Pundit
.

.
If you thought Friday's FISA abuse memo could be the sole report on FBI and Justice Department corruption, House Intelligence chairman Devin Nunes may have a surprise.
According to Axios, the Committee could publish up to five more reports outlining "politically motivated "wrongdoing" across various agencies, including the FBI, the broader Justice Department, and the State Department."
Axios reports:
What we're hearing: Republicans close to Nunes say there could be as many as five additional memos or reports of "wrongdoing." But a source on the House Intelligence Committee tells me there's no current plan to use the same extraordinary and highly controversial process they just went through…
MORE
.
—————————————————————————————
.
16 Bombshells In The Nunes Memo The Media Do Not Want You To Know About – John Nolte
In its partisan zeal to protect the ongoing witch hunt against President Trump, our Nixonian media went into hyper-drive last week to ensure that the unethical and un-American behavior of President Obama's FBI and Justice Department remained covered up from the public.
After this cynical effort failed with the release of the Nunes memo Friday, the media quickly switched tactics and is now working feverishly to muddy the waters about the horror show revealed in the memo.
To begin with, it is obvious that a hysterical talking point about declaring the release of the memo a "Constitutional Crisis" has been spread far and wide. Naturally, the "constitutional crisis" in question is not the wrongdoing committed by federal law enforcement. Instead, because we are now deep within the head of the media's fabricated reality where wrong is right and up is down, the "constitutional crisis" is that government wrongdoing was uncovered…
MORE
.
—————————————————————————————
.
Deputy AG Rosenstein Threatened House Intel Committee Members With Retaliation If They Continued To Probe FBI And DOJ Corruption – Independent Sentinel
.

.
On Friday, we reported that Deputy Attorney General Rod Rosenstein threatened the House Intelligence Committee with retaliation to stop the probe.
Fox News legal analyst Greg Jarrett told Sean Hannity on his TV show this evening that his congressional source told him Rod Rosenstein in a meeting three weeks ago threatened Chairman Nunes and others. Rosenstein said he was tired of dealing with the House Intelligence Committee. He threatened to request House Intel text messages to stop their probe.
Greg Jarrett said Saturday in a tweet that a second source confirmed in a meeting on January 10 Rosenstein warned the members of the House Intel Committee he would subpoena the committee's calls and texts to stop their investigation…
MORE
.
—————————————————————————————
.
German Small Arms Ownership Soars 85% In Under 2 Years – Zero Hedge
Two years after your chancellor decides to admit over 1 million undocumented middle-eastern immigrants to boost the economy and instead gets a series of terrorist attacks in return, this is the outcome: "Germans are taking up arms of angst."
According to Handelsblatt, demand in Germany for non-lethal weapons, including gas pistols, flare and stun guns, as well as pepper spray is on the rise. While in the U.S., the German magazine notes, every mass shooting is followed by yet another heated gun debate.
in Germany gun-related crime is comparatively rare, but the issue of guns is increasingly in the forefront of political discussions. That's because sales of freely available arms are booming.
The number of applications for small arms permits has set new records. In 2017, 557,560 people obtained such a license. In January 2016, only 300,949 people had a permit. This means ownership soared by a staggering 85% in just under two years…
MORE
.
—————————————————————————————
.
On The Same Day Trump Releases The Nunes Memo, A Federal Judge Keeps The Comey Memos Secret – Daily Caller
.

.
On the same day the House Permanent Select Committee on Intelligence released the Nunes memo showing the FBI relied on the salacious and unverified Trump dossier to obtain a surveillance warrant on Carter Page, a federal judge ruled to withhold the Comey memos. The memos, authored by former FBI Director James Comey, are about his nine private conversations with President-elect and President Trump.
U.S. District Judge James Boasberg, who ruled in favor of the FBI's request to keep the Comey memos secret, also sits on the Foreign Intelligence Surveillance Court. The FISA court is the same court that approved the surveillance on Trump associates.
Boasberg refused to release the documents on the basis they were still being used by special counsel Robert Mueller…
MORE
.
—————————————————————————————
.
Rush: Mueller Probing Wrong People 'On Purpose' – WorldNetDaily
The Nunes memo released Friday shows special counsel Robert Mueller is investigating the wrong people "on purpose," contends talk-radio host Rush Limbaugh.
The declassified report by the Republican majority on the House Intelligence Committee confirms that Hillary Clinton's campaign and the Democratic National Committee paid for a British spy to produce a salacious and discredited opposition report on Donald Trump that was submitted by the Justice Department to a top-secret surveillance court as evidence to obtain warrants to spy on a Trump campaign adviser.
"I was really worried that expectations for this memo had been raised so high that no matter what the contents people would react, 'Is that it? Is that all?' Folks, if anything, this memo was undersold. The revelations in this memo, even though the foundation of it we suspected and were very certain were true, the add-on items, the confirmation of the political corruption of the FBI at the upper levels and the DOJ, ditto, is inescapable," Limbaugh said…
MORE
.
—————————————————————————————
.
The Memo Reveals The Coup Against America – Daniel Greenfield
.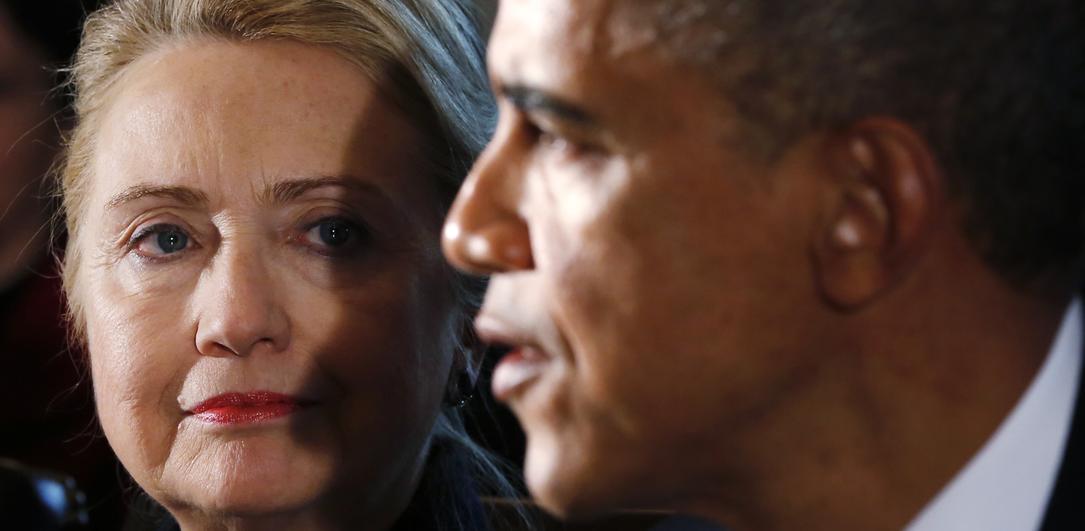 .
The Democrats and the media spent a week lying to the American people about the "memo."
The memo was full of "classified information" and releasing" it would expose "our spying methods." By "our," they didn't mean American spying methods. They meant Obama's spying methods.
A former White House Ethics Lawyer claimed that the Nunes memo would undermine "national security." On MSNBC, Senator Chris Van Hollen threatened that if the memo is released, the FBI and DOJ "will refuse to share information with the House and Senate Intelligence Committees."
Senator Cory Booker howled that releasing the memo was "treasonous" and might be "revealing sources and methods" and even "endangering fellow Americans in the intelligence community."…
MORE
.
—————————————————————————————
.
Winning: Atlanta Fed Sees GDP Rocketing To 5.4% In First Quarter – Breitbart
The American economy is on track to grow at a 5.4 percent annualized rate in the first quarter of this year, the Atlanta Federal Reserve's GDPNow forecast model showed on Monday.
The regional Fed's forecast rose from last week's 4.2 percent growth following a report on manufacturing that showed more expansion than expected.
The forecast of real consumer spending growth rose from 3.1 percent to 4.0 percent, while the forecast of investment growth soared from 5.2 percent to 9.2 percent.
This is an early reading, based on just one-months data. Even the most optimistic economists do not expect the economy to expand at that rate in the first quarter.
Both the Atlanta Fed's GDPNow and the New York Fed's Nowcast had readings for the fourth quarter of 2017 that were substantially higher than the official initial estimate, which came in at a 2.6 percent annual growth rate…
MORE
.
—————————————————————————————
.
Trump Approves Release Of FISA Memo – Daily Caller
.

.
President Donald Trump has approved the release of a classified memo compiled by House Republicans on the intelligence committee, clearing the way for its release Friday, multiple outlets report.
The document allegedly contains proof that some of the top officials in the Obama-era national security establishment abused their authority to obtain surveillance warrants on members of the Trump 2016 campaign.
House Intelligence Committee chairman Devin Nunes assembled the memo with fellow Intel committee members and staff based on classified information turned over by the FBI and the DOJ. The memo will be released with some technical redactions requested by the FBI…
MORE
.
—————————————————————————————
.
'Largest-Ever' Security Breach Hits Aussie Government As Media Dumps Top-Secret Files – Zero Hedge
The Australian Broadcasting Corporation (ABC) has obtained a treasure trove of top-secret and highly classified files, which it has dumped in a report titled: "The Cabinet files," triggering the largest-ever breach of cabinet security in Australian history.
Top-secret documents relating to national security, immigration, welfare, communications and even controversial racial discrimination laws, which spans at least five administrations, somehow ended up at a second-hand shop in Canberra, Capital of Australia.
The ABC says the highly classified documents were locked in two large filing cabinets at a furniture clearinghouse store in Canberra without keys. An unidentifiable individual purchased the filing cabinets for a steep discount and then drilled out the locks to only discover thousands of files revealing the inner workings of government.
All files are classified, some as "top-secret" or "AUSTEO," which means government eyes only. It is hard to comprehend the thought process here…