.
Ukraine Test Fires First-Ever Cruise Missile Aimed At Neutralizing "Russian Aggressors" – Zero Hedge
.

.
On Tuesday, Ukrainian armed forces conducted the first-ever cruise missile test capable of hitting land and sea targets, National Security and Defense Council (NSDC) Secretary Oleksandr Turchynov announced.
According to Turchynov, the cruise missile is locally made in Ukraine by manufacturers of the State Enterprise "State Kyiv Design Bureau Luch" in cooperation with other state and private defense companies.
Turchynov made further arrangements with the NSDC, which coordinates Ukraine's national missile program, to further "develop not only ground-launched cruise missile systems but also sea- and air-launched."…
MORE
.
—————————————————————————————
.
More Than 2,300 Flu-Related Deaths Reported In Texas – Circa
There have been 2,355 flu-related deaths in the state of Texas during this flu season alone so far. Health experts are still urging everyone to get a flu shot if you haven't gotten one yet. The flu shots are in high demand.
"A lot more people have been actually coming up to us and asking us for it whereas before people are a bit resistant," said Cristina Herrera, a pharmacist and clinical services manager.
Over the counter cold and flu medicine, like Tamiflu, is tough to find. "That's been flying off the shelves," Herrera told us.
Dozens of people were waiting for a flu vaccine at a free immunization clinic put on by the Metro Health District.
Since October, the Department of State Health Services says more than 2,300 flu-related deaths have been reported using data from death certificates provided by the CDC. Here in South Texas, the flu has been a factor in more than 250 deaths…
MORE
.
—————————————————————————————
.
Goodwill Employees Find Loaded Grenade Launcher Among Donated Items – Bradenton Herald
.

.
Goodwill employees discovered a grenade launcher, loaded with a live grenade, this past weekend in a load of items donated at a Bradenton store, according to the Manatee County Sheriff's Office.
On Sunday, deputies were called out to the Goodwill Manasota Bargain Barn, 7501 15th St. E., after employees discovered a grenade launcher with a grenade inside it, according to an incident report. The store manager told deputies that the grenade launcher had come in on Jan. 25 in a shipment from a store on Cortez Road.
According to the Goodwill manager, employees at the Bradenton location didn't know what the donated item was, so they sent it to the Bargain Barn location…
MORE
.
—————————————————————————————
.
Private Payrolls Jump By 234,000, Blowing Past Expectations – Yahoo Finance
The new year got off to a strong start for job creation, with businesses adding 234,000 in January, according to a report Wednesday from ADP and Moody's Analytics. Economists surveyed by Reuters had been looking for private payrolls to grow by 185,000.
Job creation was concentrated largely in service-related industries, which contributed 212,000 to the total. However, within that sector some of the better-paying industries showed solid gains: Trade, transportation and utilities led with 51,000, education and health services added 47,000 and professional and businesses services contributed 46,000. Leisure and hospitality services also grew by 46,000.
On the goods-producing side, manufacturing added another 12,000 jobs while construction saw 9,000 new hires despite the traditionally slow month for the industry.
"The job market juggernaut marches on," Mark Zandi, chief economist at Moody's Analytics, said in a statement…
MORE
.
—————————————————————————————
.
Electric Truck Maker Nikola To Build $1 Billion Plant In Arizona – Fox Business
.

.
Nikola Motor Company, a developer of hydrogen-powered big rigs, announced on Tuesday that it plans to build a $1 billion plant in Arizona.
Construction of the 500-acre manufacturing facility is scheduled to begin in 2019, and truck production will start in 2021. The company said it will begin transferring its headquarters and research and development operations to Arizona immediately. Nikola expects the plant to create 2,000 new jobs and generate more than $1 billion in capital investment in the region by 2024.
Trevor Milton, Nikola's CEO and founder, said the company considered nine states and 30 potential factory sites over the past year. Nikola ultimately settled on a site located on the west side of Phoenix…
MORE
.
—————————————————————————————
.
Woman Who Was Forced To Marry Her Rapist At 11 Inspires Child Marriage Ban In Florida – Time
A woman who was forced to marry her rapist when she was 11 helped inspire the Florida Senate to unanimously pass a bill Wednesday that would end child marriage in the state.
Sherry Johnson sat in the public gallery as several senators talked about her story and thanked her for pushing for the bill that would prohibit anyone under 18 from getting married under any circumstance. Johnson, 58, was first raped by a church deacon when she was 9, she gave birth at 10 and was forced to marry at 11. Johnson said her church pressured her mother to consent to the marriage and a judge eventually approved it.
She smiled and was hugged by relatives when the bill passed.
"My soul is happy that we'll be able to save many, many, many children from being abused," Johnson said afterward. "It takes one person to actually come out and speak against it, but there are many others that actually have experienced it."
Florida doesn't allow anyone under the age of 18 to independently consent to marriage…
MORE
.
—————————————————————————————
.
Congressman Gowdy Retiring From Politics – Fox News
.

.
South Carolina Republican Rep. Trey Gowdy, the chairman of the House Oversight Committee, announced Wednesday that he is retiring from Congress at the end of his term, becoming the latest high-profile committee chairman to opt against re-election.
"I will not be filing for re-election to Congress nor seeking any other political or elected office; instead I will be returning to the justice system," Gowdy said in a statement.
The former federal prosecutor was elected to Congress in 2010. He quickly gained fame for his role in investigating Obama administration scandals on the Oversight Committee and then as the chairman of the House Select Committee on Benghazi…
MORE
.
—————————————————————————————
.
Andrew McCabe Under Active DOJ Investigation For Sitting On Weiner Laptop Emails – Zero Hedge
The Justice Department's internal watchdog has been investigating former FBI Deputy Director Andrew McCabe for apparently sitting on emails obtained from Anthony Weiner's laptop, the Washington Post's Devlin Barrett and Karoun Demirjian reported Tuesday.
The DOJ Inspector General, Michael Horowitz, wants to know why McCabe allegedly took little to no action for approximately three weeks on the trove of emails sent by Hillary's top aide, Huma Abedin – Weiner's wife, which were discovered during an unrelated investigation into Weiner "sexting" with an underage girl.
The inspector general, Michael E. Horowitz, has been asking witnesses why FBI leadership seemed unwilling to move forward on the examination of emails found on the laptop of former congressman Anthony Weiner (D-N.Y.) until late October about three weeks after first being alerted to the issue, according to these people, who spoke on the condition of anonymity to discuss the sensitive matter…
A key question of the internal investigation is whether McCabe or anyone else at the FBI wanted to avoid taking action on the laptop findings until after the Nov. 8 election, these people said. It is unclear whether the inspector general has reached any conclusions on that point. -WaPo
MORE
.
—————————————————————————————
.
Documents Reveal Obama State Department Provided Classified Records To Senator Ben Cardin To Undermine President Trump – Judicial Watch
.

.
Judicial Watch today released 42 pages of heavily redacted State Department documents containing classified information that was provided to Senator Ben Cardin (D-MD), top Democrat on the Senate Foreign Relations Committee and outspoken critic of President Donald Trump.
The documents show Russian political interference in elections and politics in countries across Europe.
According to a March 2017 report in the Baltimore Sun: "Maryland Sen. Ben Cardin received classified information about Russia's involvement in elections when the Obama administration was attempting to disseminate that material widely across the government in order to aid in future investigations, according to a report Wednesday…
MORE
.
—————————————————————————————
.
FBI Officials Review Surveillance Memo, Cannot Cite 'Any Factual Inaccuracies' – Fox News
Two senior FBI officials have now reviewed a controversial Republican staff memo alleging abuses of government surveillance programs during the 2016 presidential campaign, a source familiar with the matter told Fox News – adding that the officials "could not point to any factual inaccuracies."
The two officials – one from the bureau's counterintelligence division and the other from the legal division – followed up after an initial review of the memo during a rare Sunday trip to Capitol Hill by FBI Director Christopher Wray.
The House Intelligence Committee voted late Monday along party lines to release the memo, prompting a backlash from Democratic lawmakers. Top Democratic Rep. Adam Schiff called it a "very sad day." President Trump has five working days to review the contents but is widely expected not to block its release.
After the contentious committee vote Monday night, the source confirmed that House staffers physically took the memo over to the White House for the president…
MORE
.
—————————————————————————————
.
Tim Allen Joins Adam Carolla And Dennis Prager In Producing 'No Safe Spaces' Docudrama – New York Post
.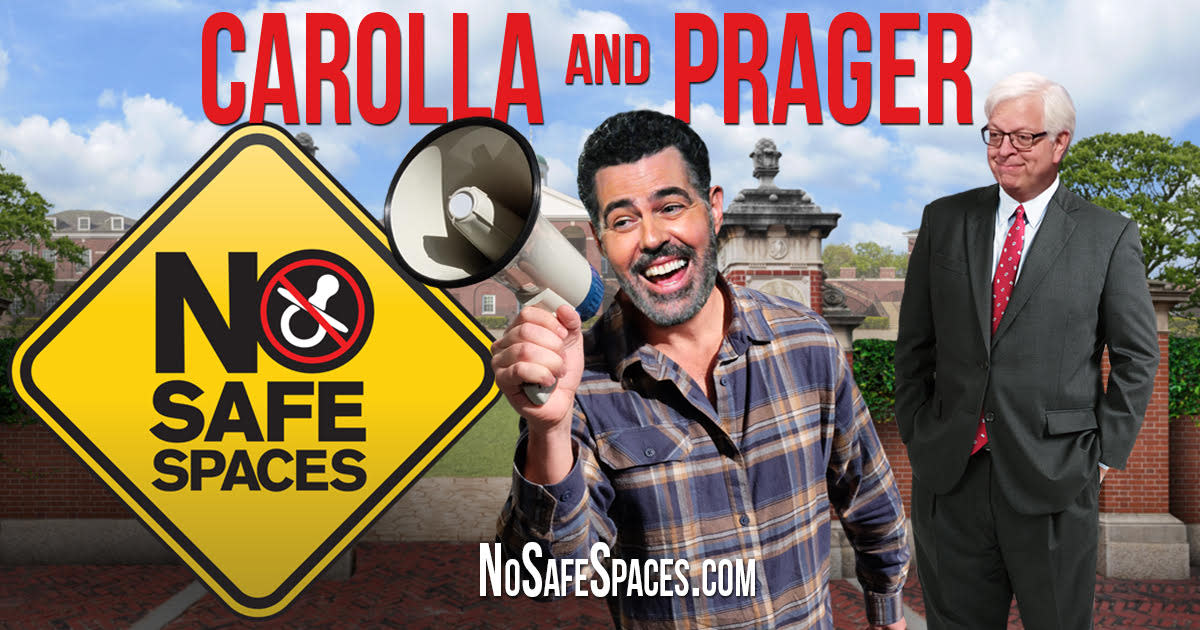 .
Actor Tim Allen has joined the cast of new movie aimed at disrupting the liberal and PC culture in Hollywood, on college campuses and in comedy.
Allen's "Last Man Standing" sitcom was canceled last year and outraged fans believe ABC pulled the plug because the family comedy highlighted conservative values. ABC denied it was over politics.
Allen has signed onto the docudrama "No Safe Spaces" that's expected to hit theaters in the fall.
Fellow comedian Adam Carolla and conservative radio show host Dennis Prager are making the movie to promote free speech at a time they say the entertainment industry, media and college campuses too often shut down or blackball controversial viewpoints…
MORE
.
—————————————————————————————
.
Democrat Congressman Comes Unglued After Republican Colleague Calls For Illegal Aliens Attending SOTU To Be Arrested – Washington Examiner
Democratic Rep. Gerry Connolly threatened to put up a fight if law enforcement officials execute Republican Rep. Paul Gosar's suggestion of arresting and deporting illegal immigrants in attendance at President Trump's State of the Union address on Tuesday.
In a series of tweets on Tuesday afternoon, Rep. Paul Gosar, R-Ariz, asked U.S. Capitol Police and Attorney General Jeff Sessions check to see if any State of the Union attendees are in the country illegally after multiple Democratic lawmakers announced they would be bringing Dreamers to the speech.
"Of all the places where the Rule of Law needs to be enforced, it should be in the hallowed halls of Congress," Gosar tweeted. "Any illegal aliens attempting to go through security, under any pretext of invitation or otherwise, should be arrested and deported."
In response, Rep. Gerry Connolly, D-Va., wrote: "No one threatens my guest. You'll have to go through me and break my bones first. #ProtectDREAMers."…
MORE
.
—————————————————————————————
.
Tennessee Bill Would Ban All Abortions After An Unborn Baby's Heartbeat Begins – Life News
.

.
Tennessee lawmakers are considering a new bill that would protect unborn babies from abortion as soon as their hearts begin beating.
Fox 17 News reports state House lawmakers moved House Bill 0108, sponsored by Rep. James Van Huss, R-Jonesborough, to committee last week.
The bill "requires fetal heartbeat testing prior to an abortion and prohibits abortions from the point a fetal heartbeat is detected except in certain medical emergencies." It requires that women be offered the opportunity to view or hear her unborn baby's heartbeat.
It also allows women to sue the abortionist if she does not receive the required information or receives false information…
MORE
.
—————————————————————————————
.
Amazon, Berkshire Hathaway And J.P. Morgan Forming Non-Profit Health Care Venture – Fortune
Amazon, Berkshire Hathaway, and J.P. Morgan Chase are forming a not-for-profit health care venture to lower health care costs for their U.S. employees, the companies announced Tuesday morning, sparking a slide in the shares of a host of health care-related companies.
The initial focus of the independent company will be on technology that will provide their U.S. employees and their families with simplified and high-quality health care at accessible costs, the companies said.
"The ballooning costs of health care act as a hungry tapeworm on the American economy," Berkshire Hathaway (brk-b) chairman and CEO Warren Buffett said in a statement. "Our group does not come to this problem with answers. But we also do not accept it as inevitable."
Drugstore operators CVS Health (cvs, -4.16%) and Walgreen Boots Alliance (wba, -5.15%) as well as pharmacy benefits manager Express Scripts Holding (esrx, -5.73%) dropped between 4.5% to 6% in premarket trading…
MORE
.
—————————————————————————————
.
Ann Coulter: AG Sessions Should Be Prepared To Arrest Members Of Congress Who Bring Illegal Aliens To SOTU Address – 100PercentFedUp
.

.
ABC News revealed last week that at least 24 House Democrats will bring illegal aliens as their guests to Trump's SOTU address.
Meanwhile, in stark contrast to the open borders agenda of Democrats, Trump is expected to bring Evelyn Rodriguez to the SOTU address. Evelyn's 16-year-old daughter, Kayla Cuevas, was beaten and stabbed to death with a friend of hers by MS-13 gang members, a violent street gang from El Salvador that has proliferated due to illegal, mass immigration to the U.S.
Yesterday, Ann Coulter nailed the sentiment of many Americans when she was a guest on conservative Howie Carr's radio show. At the opening of his radio show, Carr played a clip of the radical Trump-hating Representative Frederica Wilson…
MORE
.
—————————————————————————————
.
DACA Recipients Arrested For Human Smuggling In Sanctuary State – Daily Wire
U.S. Border Patrol agents have arrested two Deferred Action for Childhood Arrivals (DACA) recipients in separate incidents for their involvement in human smuggling in the sanctuary state of California.
The first incident happened last Wednesday when agents received a tip from an American citizen who saw suspected human smuggling occurring near Torrey Pines State Beach. U.S. Customs and Border Protection (CBP) reports:
Agents observed the vehicle stopped on the side of Interstate 5 near Dairy Mart Rd. at around 12:10 p.m., and conducted an immigration check.
Agents found three men inside the vehicle, the driver, a 20-year-old DACA recipient, his 22-year-old cousin who is a Mexican national illegally residing in the United States, and a 21-year-old Mexican national illegally in the country. Both the driver and his cousin admitted their involvement with human smuggling in the area…
MORE
.
—————————————————————————————
.
NJ Township Re-Opens Sexual Assault Investigation Into Democrat Mega-Donor Tied To Clinton, Podesta – Daily Caller
.

.
Reclusive Swiss billionaire Hansjorg Wyss – one of the Democrats' biggest and most secretive donors – is currently under investigation for a 2011 sexual assault, as originally reported in a handwritten complaint by his former employee Jacqueline Long.
The current status of the investigation was confirmed by a Nov. 30, 2017 document obtained by TheDCNF in a case titled State vs. Hansjorg Wyss. The document was from the office of Fredric M. Knapp, the Morris County, New Jersey, prosecutor.
The document confirmed the receipt of sexual paraphernalia from Long, including a "purple vibrator." She alleged in the complaint the device was used by Wyss as a weapon during the assault against her…
MORE
.
—————————————————————————————
.
Corruption Update: Andrew McCabe's Pension Is Worth About $1.8 Million – Washington Free Beacon
FBI deputy director Andrew McCabe is set to receive a nearly $2 million pension, according to a Washington Free Beacon analysis.
The top law enforcement official, who has come under scrutiny for overseeing the investigation into Hillary Clinton's private email server, stepped aside on Monday. McCabe took early retirement, which he was eligible for after serving at the bureau for over 20 years.
McCabe joined the FBI in 1996 and worked his way up to high paying executive service positions. He was serving as the assistant director in charge of the Washington, D.C., field office until July 2015, when he was named the FBI's associate deputy director, carrying an ES Level 4 pay scale.
The Federal Employees Retirement System (FERS) calls for law enforcement officers to receive 1.7 percent of the officer's average highest salary over a period of three consecutive years per year for the agent's first 20 years of service…
MORE
.
—————————————————————————————
.
House Votes To Release FISA Memo, FBI And DOJ Now Under Investigation – Daily Wire
.

.
On Monday, the House Intelligence Committee voted to release the four-page memo that supposedly shows how the Obama administration turned the intelligence community into a political weapon by abusing the FISA program to spy on the Trump campaign.
The memo, which will not be immediately released, was drafted by Chairman Devin Nunes (R-CA) and has infuriated Democratic lawmakers who claim that it will undermine special counsel Robert Mueller's investigation into alleged collusion between the Trump campaign and Russian government officials. The Hill reports:
Some Republicans who have read the memo have hinted heavily that it contains information that could unravel the entire Mueller investigation…
MORE
.
—————————————————————————————
.
As Leftists "De-Industrialize" Canada, New StatsCan Report Reveals The Human Toll – Ezra Levant
Tonight I'll show you a chart from Statistics Canada, from their report published last week called "The Effect of Labour Demand on Regional Demographics."
The chart illustrates the "average paid employment growth in economic regions, by province and territory." And according to this report, in the past ten years (or at least from 2008 to 2015, which are the latest figures available), there have been no net new jobs created east of Manitoba:
Not in any Atlantic province. Not in Quebec. And not in Ontario. The only job growth in the country was in the west, and the north.
Of course, it immediately goes to the insanity of Atlantic Canada refusing to allow high-paying industries set up shop there – the bans on fracking, for example, even though Nova Scotia has between US$20 and $US60 billion in shale gas under its feet; the decision to kill the Energy East pipeline.
In the past ten years, labour participation in Eastern Canada has fallen almost 3 per cent…
MORE
.
—————————————————————————————
.
Senate RINOs Collins And Murkowski Side With Democrats To Kill Pain-Capable Unborn Child Protection Act – National Review
.

.
The Senate failed this evening to pass the Pain-Capable Unborn Child Protection Act, which would've banned abortions after 20 weeks, after Democrats filibustered the bill. In a 51-46 vote, the bill failed to make it out of debate and to a final floor vote.
Two Republicans – Susan Collins of Maine and Lisa Murkowski of Alaska – continued their support for abortion by crossing the aisle to vote with the Democrats against the bill. Meanwhile, three Democrats – Joe Manchin of West Virginia, Bob Casey Jr. of Pennsylvania, and Joe Donnelly of Indiana – broke ranks and voted with Republicans in favor of the legislation.
The vote split along similar party lines in 2015, the last time the Senate considered similar legislation…
MORE
.
—————————————————————————————
.
Winning: Exxon Mobil To Invest $50 Billion In U.S. Due To Trump Tax Cuts – Washington Examiner
Energy giant Exxon Mobil announced plans Monday to spend $50 billion to expand its domestic business operations, citing the recently passed tax cut legislation.
"At ExxonMobil, we plan to invest more than $50 billion over the next five years to expand our business in the United States. These investments are underpinned by the unique strengths of our company and enhanced by the historic tax reform recently signed into law," Chief Executive Office Darren Woods said in a posting Monday on the company's website.
"For instance, we will be investing billions of dollars to increase oil production in the Permian Basin in West Texas and New Mexico, expand existing operations, improve infrastructure and build new manufacturing sites. This will create thousands of jobs, strengthen the U.S. economy and enhance energy security," Woods added.
"We're actively evaluating the impact of the lower tax rate on the economics of several other projects currently in the planning stages to further expand our facilities along the Gulf Coast."…
MORE
.
—————————————————————————————
.
Cleveland Indians Cave To PC-Nazis, Agree To Remove Chief Wahoo Logo From Uniforms – Fox News
.

.
Bowing to pressure by critics who have called it culturally offensive, the Cleveland Indians will remove the Chief Wahoo logo from its jerseys and caps beginning in the 2019 season.
After discussions with Major League Baseball and Commissioner Rob Manfred, the Indians will no longer sport the red-faced, smiling caricature during games. The logo, which had been used by the team since 1947, has been deemed racist and offensive by critics.
Manfred told the Associated Press that the team conveyed to him that some fans have a "long-standing attachment" to the logo, but the Indians agreed that it's "no longer appropriate" to use on the baseball field.
Under pressure, the team has been transitioning away from Chief Wahoo in recent years…
MORE
.
—————————————————————————————
.
Mumbai: Man Dies After Being Sucked Into MRI Machine; Doctor, Ward Boy Arrested – Indian Express
A 32-year-old man died at BYL Nair Municipal Hospital in Mumbai on Saturday night after he was reportedly sucked into a Magnetic Resonance Imaging (MRI) machine while holding a metallic oxygen cylinder in his hand. Three people, including a doctor, have been arrested.
Rajesh Maruti Maru (32) had accompanied his sister's mother-in-law, Laxmibai Solanki, to the hospital's MRI section for a test. Around 8.30 pm, he reportedly got trapped with a leaking oxygen cylinder inside the MRI machine.
"Magnetic force of the machine sucked him in. We are not sure how he went so close. An inquiry is on," said Dr Ramesh Bharmal, Dean, Nair Hospital. Staffers claimed that the cylinder's knob broke open when Maru was pulled in, causing it to leak. Maru inhaled an excessive amount of oxygen.
The police registered a case under Section 304A of the Indian Penal Code for causing 'death by negligence', against hospital staffers. A doctor, Saurabh Lanjekar, ward boy Vitthal Chavan, and a helper, Sunita Surve…