.
Arab MK Calls Mike Pence 'Dangerous, Messianic,' Will Boycott His Knesset Speech – Times Of Israel
Arab Israeli lawmakers will boycott Mike Pence's speech to the Knesset, with the head of a coalition of Arab parties saying Saturday that the US vice president is "dangerous" and has a "messianic vision" that threatens the region.
Pence landed in Egypt Saturday to kick off a Middle East trip that will also include stops in Jordan and Israel, after canceling a December visit due to the passage of US tax reform.
Ahead of his arrival, Joint (Arab) List leader Ayman Odeh said MKs in his party would not attend Pence's Knesset speech due to US President Donald Trump's recognition of Jerusalem as Israel's capital.
In a Twitter post Saturday, Odeh said his party would go through with an earlier promise to skip Pence's address to the Knesset plenum.
"[Pence] is a dangerous man with a messianic vision that includes the destruction of the entire region," he also said…
MORE
.
—————————————————————————————
.
Muslim Starts Six Fires At Catholic University, Including The Daycare, Says "You Guys Are Lucky I Don't Know How To Make Bombs" – Gateway Pundit
.

.
Tnuza Jamal Hassan, 19, of Minneapolis, was arrested this week after starting six to eight fires at St. Catherine University in Minneapolis.
Hassan told police, "You guys are lucky that l don't know how to build a bomb because l would have done that."
The Star Tribune reported:
A former St. Catherine University student charged with setting fires on the college's St. Paul campus told police she did it because she'd "been reading about the U.S. military destroying schools in Iraq or Afghanistan and she felt that she should do exactly the same thing," according to a criminal complaint filed Friday…
MORE
.
—————————————————————————————
.
Turkish Troops Attack Kurdish Enclave In Northern Syria – Chicago Tribune
Turkish troops and Syrian opposition forces attacked a Kurdish enclave in northern Syria on Sunday in their bid to drive a U.S.-allied Kurdish militia from the region.
Turkish officials said the troops entered Afrin a day after dozens of Turkish jets and artillery units at the border pounded Syrian Kurdish targets. A spokesman for the Kurdish fighters said the attack was repelled.
Turkey considers the Syrian Kurdish militia, known as the People's Protection Units, or YPG, a terror organization and a security threat because of its affiliation to Kurdish rebels fighting in southeastern Turkey.
The group controls Afrin, in Syria's northwestern Aleppo province, as well as a swath of territory to the east along Turkey's border. The YPG also forms the backbone of the Syrian Democratic Forces, the main U.S. ally against the Islamic State group in Syria.
The state-run Anadolu Agency said the Turkish-backed fighters had penetrated 5 kilometers (3 miles) into Afrin as part of the offensive, codenamed Olive Branch…
MORE
.
—————————————————————————————
.
Trump Releases New Ad: Democrats 'Complicit In Every Murder Committed By Illegal Immigrants' – Breitbart
.

.
Democrats are "complicit" in illegal immigrant violent crime and murder so long as they continue blocking funding for a border wall along the U.S.-Mexico border and hold up negotiations on pro-American immigration reforms, President Trump's new campaign ad states.
The ad was released a day after Senate Democrats voted to shut down the federal government because the spending bill to keep the government open did not include amnesty for at least 3.5 million illegal aliens, as Breitbart News reported.
Luis Bracamontes, a 37-year-old illegal alien from Mexico who allegedly shot and killed Detective Michael Davis and Deputy Sheriff Danny Oliver in October 2017, is featured in the ad, saying in the courtroom during his murder trial that he wished he "had killed more of the motherf*ckers."…
MORE
.
—————————————————————————————
.
The Eight Cancers That Could Be Diagnosed With A Single Blood Test: It Detects Tumors In Up To 98% Of Patients Before They Develop Symptoms – Daily Mail
A single blood test detects cancers with up to 98 percent accuracy in patients without any symptoms, new research suggests. The assessment, known as CancerSEEK, picks up on DNA shed by mutating cells into the blood. The test can diagnose at least eight different types of cancer from ovarian to breast.
Although the test's accuracy varies according to the type of cancer, it averages at around 70 percent, which is better than any available early-diagnosis method, according to the researchers.
It is also able to detect the origins in around 80 percent of cases, the study found. If given as part of a routine-screening programme, the researchers believe the test could catch tumors early, maximizing patients' chances of surviving.
Study author Professor Bert Vogelstein from John Hopkins University, said: 'This test represents the next step in changing the focus of cancer research from late-stage disease to early disease, which I believe will be critical to reducing cancer deaths in the long term.'…
MORE
.
—————————————————————————————
.
NSA "Sincerely Regrets" Deleting All Bush-Era Surveillance Data It Was Ordered To Preserve – Zero Hedge
.

.
There is a growing consensus among many observers in Washington that the national security agencies have become completely politicized over the past seventeen years and are now pursuing selfish agendas that actually endanger what remains of American democracy.
As Philip Giraldi notes, up until recently it has been habitual to refer to such activity as the Deep State, which is perhaps equivalent to the Establishment in that it includes financial services, the media, major foundations and constituencies, as well as lobbying groups, but we are now witnessing an evolutionary process in which the national security regime is exercising power independently.
Nowhere is that "independence" of the 'state within a state' more evident than in the blatant and egregious news this week that The National Security Agency destroyed surveillance data it pledged to preserve…
MORE
.
—————————————————————————————
.
DOJ Files Notice Of Intent To Re-Try Democrat Senator Menendez On Bribery And Corruption Charges – Breitbart
The Department of Justice filed a notice of intent on Friday to re-try Sen. Robert Menendez (D-NJ) and co-defendant Dr. Salomon Melgen on public corruption charges. The notice, which was filed with a federal court in the District of New Jersey, was only four sentences long:
The United States files this notice of intent to retry the defendants and requests that the Court set the case for retrial at the earliest possible date. Defendants Robert Menendez and Salomon Melgen have been indicted for bribery and corruption by two separate grand juries properly empaneled in the District of New Jersey.
The first trial ended in a mistrial with a deadlocked jury. An early retrial date is in the best interests of the public, and the United States is available to schedule a retrial at the Court's earliest convenience.
The notice of intent to retry was signed by Annalou Tirol, acting chief of the DOJ's Public Integrity Unit…
MORE
.
—————————————————————————————
.
Tom Petty's Autopsy Reveals He Died Of An Accidental Drug Overdose – Circa
.

.
Tom Petty's family says his death last year was due to an accidental drug overdose.
His wife and daughter released the results of Petty's autopsy via a statement on his Facebook page Friday night. Dana and Adria Petty say they got the results from the coroner's office earlier in the day that the overdose was caused due to a variety of medications.
The statement was posted moments before the Los Angeles coroner's office issued its official findings, which confirmed that Petty had a variety of medications, including fentanyl and oxycodone in his system.
They say Petty suffered from emphysema, a fractured hip and knee problems that caused him pain but he was still committed to touring…
MORE
.
—————————————————————————————
.
GOP lawmaker: 'Something's Not Adding Up' On Las Vegas Shooting – The Hill
A GOP lawmaker on Thursday night disputed local and federal investigators' claim that October's Las Vegas shooting was not a terrorist incident.
"I smell a rat like a lot of Americans. Nothing's adding up," Rep. Scott Perry (R-Pa.) said on Fox News's "Tucker Carlson Tonight."
"It's been four months, as you said, the man's dead, they said he's a lone gunman, lone shooter, yet we can't get the autopsy results," Perry continued.
"But even more troubling than that, I've been made aware of what I believe to be credible evidence, credible information, regarding terrorist infiltration through the southern border regarding this incident," he said.
Perry did not share what information he was privy to, but said the Islamic State in Iraq and Syria (ISIS) warned multiple times last year it would attack Las Vegas, then took credit for the attack…
MORE
.
—————————————————————————————
.
Prototypes Of Trump's Border Wall Thwarted U.S. Commandos In Tests – Circa
.

.
Recent assaults by tactical teams on prototypes of President Trump's proposed wall with Mexico indicate their imposing heights should stop border crossers, a U.S. official with direct knowledge of the rigorous assessment told The Associated Press.
Military special forces based in Florida and U.S. Customs and Border Protection (CBP) special units spent three weeks trying to breach and scale the eight models in San Diego, using jackhammers, saws, torches and other tools and climbing devices, said the official, who spoke on condition of anonymity because the information was not authorized for public release.
A CBP report on the tests identifies strengths and flaws of each design but does not pick an overall winner or rank them…
MORE
.
—————————————————————————————
.
Illinois State University Holding $14,000 Conference On Microagressions In The Age Of Trump – Washington Free Beacon
Illinois State University will be holding a two-day conference next month devoted to microaggressions in the age of President Donald Trump.
ISU will be hosting "Social, Ethnic, and Racial Boundaries on Campus and Community in the 21st Century: Microaggressions in Everyday Life," at the Bone Student Center over the weekend of Feb. 9, free and open to the campus and local community.
The theme of Friday's session is titled "Race and Immigration Under the Trump Administration" and Saturday will examine "Microaggressions in Everyday Life."
The topics will include lectures on how a microaggression is different from racism, sexism, and age-segregation; the social, emotional, and academic cost of campus microaggressions; microaggressions in the classroom; and how to integrate diversity into curriculum, so all students learn about power, privilege, and equity in the United States.
Yolanda Flores Niemann, a psychology professor at the University of North Texas, will deliver the keynote address…
MORE
.
—————————————————————————————
.
Trump Becomes First Sitting President To Address Pro-Life March – WorldNetDaily
.

.
President Trump Friday became the first sitting president to address the pro-life March for Life, which was holding its 45th event since the creation by the U.S. Supreme Court in 1973 of the right to abortion in its Roe v. Wade decision.
He was speaking to a crowd at the Rose Garden at the White House, but his remarks were broadcast to the nearby National Mall, where an estimated 100,000 gathered to mark and mourn the advent of legalized abortion in America. Since 1973, abortion has killed an estimated 60 million unborn children.
Pro-life efforts are gaining momentum in the Trump era, with congressional plans to eliminate the roughly half a billion dollars that American taxpayers give annually to the abortion industry's leading player, Planned Parenthood…
MORE
.
—————————————————————————————
.
Furious Whole Foods Shoppers Report Empty Shelves At Stores Across The U.S. – PJ Media
Shoppers at Whole Foods Markets across the U.S. have been astonished to discover empty shelves at their local stores in recent months, with one customer describing the stores as "the Soviet Safeway." Barclay analysts found stores in disarray with "entirely empty" shelves and deteriorating produce, Business Insider reported.
"Analysts said they encountered 'high' out-of-stock issues last week in every department of one Midwest store across both private-label items and branded items," according to the report. One East Coast store had "extraordinary" inventory problems, according to the analyst.
"The store had no bananas and the supply of eggs and Tropicana products was very low," the analyst reported. "Entire displays, refrigerated cases, and end caps were completely empty. The prepared foods hot bar was entirely empty."
This follows a December story that found dozens of shoppers reporting "bruised, discolored, tasteless, and rotten produce in Whole Foods stores from California to New York over the past couple of months."…
MORE
.
—————————————————————————————
.
Former Secret Service Agent Warns 'Devastating' FISA Memo Set To 'Expose' Obama – Gateway Pundit
.

.
The House Intel panel's passage of New York Republican Rep. Peter King's motion to release the FISA abuse memo to fellow House members has rocked Washington, D.C.
Lawmakers from Rep. Matt Gaetz (R-FL) to Rep. Lee Zeldin (R-NY) have called for the classified memo's immediate release. According to Fox News contributor Sara Carter, the contents of the memo are so "explosive," that it could end special counsel Robert Mueller's Russia probe once and for all.
Former Secret Service agent Dan Bongino warned the release of the FISA report will destroy the image of his former boss Barack Obama.
"Take it to the bank, the FBI/FISA docs are devastating for the Dems…
MORE
.
—————————————————————————————
.
Las Vegas Police Won't Release Video Of Mass Murderer Paddock, Admit Other Suspects Investigated – Washington Standard
Following the unsealing of documents that indicate Las Vegas shooter Stephen Paddock had help in the deadly shooting that took place on October 1, 2017, Las Vegas Metro Police (LVMPD) have said they would not be releasing information they have withheld, including video of Paddock in the Mandalay Bay Hotel because there is an ongoing investigation and suspects are still being investigated with possible charges to be filed.
In the previous report, we saw that Paddock's girlfriend, Mari Lou Danley, is still considered a suspect and at least one other person, according to the documents.
On Tuesday, in a district courtroom, this was all confirmed by attornies for LVMPD when questioned by an attorney for several media outlets who wanted information to be released.
LVMPD attorney Nick Crosby told District Court Judge Elissa Cadish that the information simply could not be released at this time due to an investigation that might lead to charges.
"Without naming names, there are potential charges against other people…
MORE
.
—————————————————————————————
.
Secretary DeVos: Common Core Is Dead At Department Of Education – Palm Beach Post
.

.
U.S. Secretary of Education Betsy DeVos gave a far-ranging speech today in Washington at an American Enterprise Institute conference, "Bush-Obama School Reform: Lessons Learned."
She announced the death of Common Core, at least in her federal agency.
DeVos also decried the federal government's initiatives to improve education. "We saw two presidents from different political parties and philosophies take two different approaches. Federally mandated assessments. Federal money. Federal standards. All originated in Washington, and none solved the problem. Too many of America's students are still unprepared," she said.
And she touched on a favorite topic, school choice…
MORE
.
—————————————————————————————
.
Illegal Alien Accused Of Stabbing Stranger In The Neck At California Market Has Been Deported 7 Times – Fox News
A man accused of an "unprovoked and brutal stabbing" at a market in California last month is an illegal immigrant with a criminal record who had been previously deported seven times, a U.S. Immigration and Customs Enforcement spokesman told Fox News.
Ricardo Velasquez-Romero, 39, who also goes by the name Eulalio Miniz Orozco, was arrested last month after local police say he stabbed a 61-year-old man in the neck at Lola's Market in Santa Rosa on Dec. 21.
Department of Homeland Security databases indicate Velasquez-Romero "has been repatriated to his native Mexico seven times since 2007," a spokesman for ICE said.
"Records indicate Mr. Velasquez also has multiple prior criminal convictions, including those from felony drug and weapons charges," said James Schwab, a spokesman in San Francisco for ICE.
Schwab said ICE has placed a detainer on the suspect with the Sonoma County Jail, indicating a desire to take custody of him when released from local custody…
MORE
.
—————————————————————————————
.
Movie Attendance Hits 24 Year Low – Breitbart
.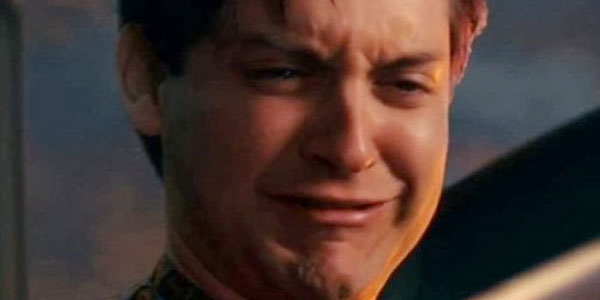 .
With movie attendance dropping to a 24-year low, there was no good news for the film business in 2017. For two decades, the movie business has not been a growth business. This year might be remembered as the year the film business finally began to contract.
Hollywood will try and hide behind the fact that this is the third year in a row that ticket sales have grossed $11 billion in North America, but that is all glitter. To begin with, ticket prices had to increase by nearly 4 percent in just one year to reach that number.
Moreover, 20 years ago the average production cost of a movie was $29 million. In 2002, that jumped to $59 million. Today, marketing alone – this does not even include production – can hit $200 million…
MORE
.
—————————————————————————————
.
Amazon Unveils 20 City Finalists For HQ2, Expects To Create 50,000 Jobs In Winning City – Zero Hedge
On Thursday morning, Amazon announced that it had reviewed 238 proposals from across the U.S., Canada, and Mexico to host HQ2, the company's second headquarters in North America, and has has chosen the following 20 metropolitan areas to move to the next phase of the process (in alphabetical order):
* Atlanta, GA
* Austin, TX
* Boston, MA
* Chicago, IL
* Columbus, OH
* Dallas, TX
* Denver, CO
* Indianapolis, IN
* Los Angeles, CA
* Miami, FL…
MORE
.
—————————————————————————————
.
Snotty, Leftist TV Host Gets Stumped By Anti-PC Professor – Daily Caller
.

.
A professor left a left-wing TV host speechless Tuesday after the host asked him why his right to free speech should take priority over transgender individuals' right not to be offended.
Channel 4 presenter Cathy Newman posed a question to University of Toronto professor Jordan B. Peterson, reported The Spectator.
"Why should your right to freedom of speech trump a trans person's right not to be offended?" asked Newman.
"Because in order to be able to think, you have to risk being offensive," Peterson said. "I mean, look at the conversation we're having right now. You're certainly willing to risk offending me in the pursuit of truth. Why should you have the right to do that? It's been rather uncomfortable."…
MORE
.
—————————————————————————————
.
India Test-Fires Nuclear-Capable ICBM Agni-V – Times Of India
India on Thursday morning successfully conducted the "first pre-induction trial" of its over 5,000-km range Agni-V intercontinental ballistic missile, which brings the whole of Asia and China as well parts of Europe and Africa within its nuclear strike envelope.
Sources said the country's most formidable missile will undergo one more such pre-induction trial "within this year" before it is inducted into the Agni-V regiment already raised by the tri-Service Strategic Forces Command (SFC) with the requisite command and control structures.
Once that happens, India will gate-crash into the super-exclusive club of countries with ICBMs (missiles with a range of over 5,000-5,500km) like the U.S., Russia, China, France and the UK. While a belligerent North Korea over the last six-seven month has rattled the U.S. with tests of its two new ICBMs, Hwasong-14 and Hwasong-15, expert opinion is still divided whether they are fully-operational and deployed as of now.
India, of course, wants a credible strategic deterrent against an aggressive and expansionist China…