.
Leftist Democrats Using Sham Lawsuits To Try And Obstruct, Impeach Trump – Daily Signal
Nearly 200 Democratic politicians – 198 in total – are now plaintiffs in two lawsuits against President Donald Trump.
The claims they raise are substantially similar to those made in a separate lawsuit brought by the advocacy group Citizens for Responsibility and Ethics in Washington (CREW), which was filed against Trump in January.
All three groups of plaintiffs claim Trump is violating the Foreign Emoluments Clause and the President's Compensation Clause of the U.S. Constitution because, like many presidents before him, he owns assets that continue to earn profits while he is president.
But these "emoluments" lawsuits have another commonality: They all advance the campaign of liberal groups and the Democrat Party to "resist" and ultimately impeach the president.
Two points make that clear: The meaning of the word emoluments as it appears in the U.S. Constitution, and the origin of the present "emoluments" debate…
MORE
.
—————————————————————————————
.
Nearly 30% Of Illegal Alien Children Held At Border Have Ties To MS-13 Or Other Gangs – Washington Times
.

.
Nearly 30 percent of the illegal immigrant children the U.S. is holding in its dormitories have ties to criminal gangs, the government revealed Wednesday, suggesting that the Obama-era surge of Central Americans has fed the country's growing problem with MS-13 and other gangs.
Federal officials refused even to guess at the true scope of the problem, telling the Senate Judiciary Committee that they can give only small snapshots of what they see. But they said the devastation on communities across the country is clear: killings and chaos, particularly among other immigrants – both legal and illegal.
The Border Patrol identified 160 teens who were known or suspected gang members when they first showed up at the border, but whom the Obama administration said it had to admit under U.S. law…
MORE
.
—————————————————————————————
.
Minneapolis Installs Shariah Hotline For 'Hate Speech' Snitches – WorldNetDaily
The city of Minneapolis has set up a hotline for residents to report suspected hate crimes, including "speech and actions," according to statements on the city's website.
The city, which will operate the "service" through its 3-1-1 helpline, is targeting any "harassing behaviors motivated by prejudice," according to a press release. Those wishing to report a hate crime from outside the city may dial 612-673-3000.
According to the local newspaper, the Star-Tribune, "the announcement comes amid signs of a recent surge of such incidents affecting Muslims and Jews across the country, many of which go unreported."
The city's Department of Civil Rights clearly states on its website that it only enforces hate crimes against certain "protected classes."
A city official further indicated the impetus for the hate-crimes hotline was the election of President Trump and that the targets would be his supporters…
MORE
.
—————————————————————————————
.
CNN: Man Who Stabbed Cop At Michigan Airport 'Said Something In Arabic' – Chicks On The Right
.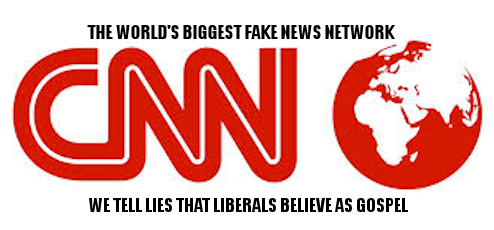 .
Earlier, we told you about the ongoing incident at Michigan's Bishop International Airport. According to reports, a man stabbed a police officer, and the airport had to be evacuated.
As far as we know, Lieutenant Jeff Neville is in critical condition. The FBI is involved, and the entire thing is being investigated as a possible terror-related incident. According to witnesses, the suspect – who's from Quebec – shouted "Allahu akbar" before stabbing the officer.
Perhaps "something" that rhymed with Mallahu Frakbar? Nah. The man "said something" in Arabic. It could've been anything, really. Maybe he said, "I want tacos!" in Arabic. Or "Why is my flight delayed?!"
We can't know for sure.
Because they don't want to be Islamophobic. Duh…
MORE
.
—————————————————————————————
.
Senate Republicans Release ObamaCare Repeal Bill – The Hell
Senate Republican leaders on Thursday released a draft of their long-awaited ObamaCare repeal-and-replace bill ahead of a high-stakes vote expected next week.
The measure includes deep cuts to Medicaid and fundamentally reshapes that program from an open-ended government commitment to a system of capped federal payments that limit federal spending.
The bill repeals billions of dollars in taxes that were used to raise money for ObamaCare's coverage expansion and also abolishes the law's mandates to buy coverage.
The tax credits under ObamaCare to help people buy private coverage would be kept but reshaped so that they are less generous and cost the government less money.
"It's time to act because ObamaCare is a direct attack on the middle class and American families deserve better than it's failing status quo," Senate Majority Leader Mitch McConnell (R-Ky.) said Thursday…
MORE
.
—————————————————————————————
.
CIA Staff Fired For Stealing Over $3,000 Worth Of Snacks From Vending Machines – BuzzFeed
.

.
Several CIA contractors were kicked out of the agency for stealing more than $3,000 in snacks from vending machines, according to official documents newly obtained by BuzzFeed News.
The thefts took place starting in the fall of 2012 and continued through March 2013, according to a declassified Office of Inspector General report from October 2013. The report is one of hundreds only recently released to BuzzFeed News through a Freedom Of Information Act lawsuit filed in 2015.
The "theft scheme" involved unplugging a cable connecting the machines to an electronic payment system called FreedomPay, and then using "unfunded FreedomPay cards" to buy the snacks at no cost…
MORE
.
—————————————————————————————
.
Brooklyn Public Library Hosts 'Drag Queen Story Hour' – Washington Free Beacon
The Brooklyn Public Library is hosting almost monthly "Drag Queen Story Hour" events that teach "gender fluidity" to preschoolers.
"Drag Queen Story Hour puts the rainbow in reading [and] also captures the imagination and play of childhood and gives kids glamorous, positive, and unabashedly queer role models!" according to a listing for an event last weekend posted on the library website.
The events began last fall, and are modeled off a program created by Michelle Tea, an "author of five memoirs," in San Francisco.
One of the first story hours in Brooklyn featured the drag queen "Lil Miss Hot Mess," reading from Tatterhood, a book of "feminist folktales." Little Miss Hot Mess got her start in a gay bar in San Francisco.
"In the spirit of unfettered exploration of self that great books can prompt, the Feminist Press brings a new reading series for children to the Brooklyn Public Library, featuring classic tales read by drag queens," the Brooklyn Public Library said in September…
MORE
.
—————————————————————————————
.
Sears Canada Files For Bankruptcy – WPLG
.

.
Sears Canada filed for bankruptcy early Thursday, making it the latest casualty of the crisis among traditional brick-and-mortar retailers. It's also another sign of trouble for the iconic retailer.
Sears Canada, which has more than 200 stores and about 17,000 employees, was spun-off as an independent company in 2012. But the filing is still bad news for Sears Holdings, which owns both the Sears and Kmart brands in the United States. Sears Holdings still owns 12% of its shares.
Sears Holdings CEO and principal shareholder Eddie Lampert, who has been struggling to keep the company afloat amid its own mounting losses, owns a total of 45% of Sears Canada both personally and through his hedge fund…
MORE
.
—————————————————————————————
.
UK Man Sentenced To 20 Months For Anti-Muslim Posts On Facebook – Daily Caller
Nigel Pelham of Sussex, England, has been sentenced to 20 months in prison after being found guilty on "eight counts of publishing threatening written material intending to stir up religious hatred against Muslims," according to the Sussex police.
Hate Crimes Sergeant Peter Allen said, "Nigel Pelham used Facebook to express some truly offensive views, with no understanding of how serious his actions were. Many people see social media as a harmless and sometimes faceless place to air their opinions, however I hope this shows we will not tolerate this type of behaviour and will act when someone reports their concern about what someone is posting."
Pelham, 50, was convicted for eight posts he made between February and November of 2015, which included a post where he suggested people "put a Muslim on top of a bonfire."
Sergeant Allen called on residents of Sussex to report their fellow citizens should they find anything offensive posted on social media…
MORE
.
—————————————————————————————
.
In Major Diplomatic Shift, North Korea Open To Halting Nuclear, Missile Tests – Zero Hedge
.

.
Is Trump about to have his biggest diplomatic victory yet?
According to Yonhap, North Korea's top envoy to India on Wednesday offered a conditional moratorium, i.e. halt, on his country's nuclear and missile tests in what was said to be an "apparent bid to hold talks with the United States." While the North Korean offer is conditional, its "demands" are hardly outrageous.
North Korea Ambassador to India Kye Chun-yong said Pyongyang is willing to talk in terms of freezing its nuclear and missile tests under certain circumstances. "If our demands is met, we can negotiate in terms of the moratorium of such as weapons testing," Kye said in English in an interview posted on the website of India's television station WION…
MORE
.
—————————————————————————————
.
As Many As 5.7 Million Non-Citizens Voted In 2008 Election – Washington Times
A research group in New Jersey has taken a fresh look at postelection polling data and concluded that the number of noncitizens voting illegally in U.S. elections is likely far greater than previous estimates.
As many as 5.7 million noncitizens may have voted in the 2008 election, which put Barack Obama in the White House.
The research organization Just Facts, a widely cited, independent think tank led by self-described conservatives and libertarians, revealed its number-crunching in a report on national immigration.
Just Facts President James D. Agresti and his team looked at data from an extensive Harvard/YouGov study that every two years questions a sample size of tens of thousands of voters. Some acknowledge they are noncitizens and are thus ineligible to vote.
Just Facts' conclusions confront both sides in the illegal voting debate: those who say it happens a lot and those who say the problem nonexistent…
MORE
.
—————————————————————————————
.
Attacker Shouts 'Allahu Akbar' Before Stabbing Michigan Cop At Flint Airport – Daily Caller
.

.
An unknown assailant allegedly yelled "Allahu Akbar" before stabbing an off-duty police officer in the neck area at the Bishop Airport in Flint, Michigan on Wednesday, according to various reports.
The suspect is currently in custody, according to a Fox News report, and the FBI is investigating the incident as a possible terror attack. The officer, Lt. Jeff Neville, was taken to the hospital in critical condition, but has since been upgraded to stable after surgery, according to NBC.
"We are aware of reports that the attacker made statements immediately prior to or while attacking the officer, but it is too early to determine the nature of these alleged statements or whether or not this was an act of terrorism," said the FBI in a statement…
MORE
.
—————————————————————————————
.
Independent Investigators: Seth Rich 'Likely' Murdered By Contract Hitman – WorldNetDaily
DNC staffer Seth Rich, who was brutally murdered on July 10, 2016, on a street near his Washington home – sparking discussion that he might have been the source of party insider emails turned over to WikiLeaks during the 2016 presidential race – probably wasn't the victim of a random homicide.
Or a robbery gone bad.
Rather, his murder "more likely (was) committed by a hired killer or serial murderer."
Those are the conclusions of the Profiling Project, which released the results of a months-long investigation into Rich's death on Tuesday.
The project, an "all-volunteer group of current and former George Washington University forensic psychology graduate students and instructors," said it came together for the investigation to "aid the Washington, D.C., Metropolitan Police utilizing forensic psychology skills and tools in hopes of providing at least one actionable item."…
MORE
.
—————————————————————————————
.
Three-Time Oscar-Winner Daniel Day-Lewis Retires From Acting – Breitbart
.

.
Three-time Oscar-winning actor Daniel Day-Lewis announced his retirement from acting on Tuesday. The 60-year-old screen legend – considered by many to be among the greatest actors of his generation – said in a statement through his publicist that he had made a "private decision" to quit acting, and no further reason was given for the abrupt announcement.
"Daniel Day-Lewis will no longer be working as an actor. He is immensely grateful to all of his collaborators and audiences over the many years," the star's publicist, Leslee Dart, said in a statement to Variety. "This is a private decision and neither he nor his representatives will make any further comment on this subject."
Day-Lewis is the only actor to have won three Best Actor Academy Awards (Jack Nicholson and Walter Brennan each won three apiece, but not all in the lead Actor category), for his roles in Lincoln (2012), There Will Be Blood (2007), and My Left Foot (1989)…
MORE
.
—————————————————————————————
.
House Passes Bill Expanding Tax Incentives For Nuclear Power Plants – Washington Examiner
The House passed legislation on Tuesday to expand the use of tax incentives for new nuclear power plants well into the next decade.
The bipartisan nuclear tax bill passed by voice vote, and had 32 co-sponsors at the time it was approved.
"Without this legislation, the nuclear power industry may cease to exist as we know it in this country, which is exactly why passing this bill now is more important than ever," said Rep. Tom Rice, R-S.C., a lead sponsor of the bill. "We need to give these plants the certainty of these tax credits, just as Congress intended."
The southeast, where Rice is from, is one of the only regions of the country that is building new nuclear power plants, as the nation's aging fleet of older plants continues to face economic and market constraints that are forcing them to shut down prematurely.
The bill removes a restriction for nuclear power plants to enter into service by 2020 in order to benefit from the production tax credit, which subsidizes the electricity generated from the plants by 1.8 cents per kilowatt hour…
MORE
.
—————————————————————————————
.
Congress Pushes Bill To Let Lawmakers Carry Concealed Weapons Anywhere In United States – Washington Free Beacon
.

.
Congress is considering new legislation that would permit lawmakers to carry a concealed firearm wherever they perform official duties across the United States, according to a copy of the new bill that marks an unprecedented effort to help lawmakers confront a growing threat to their safety.
Rep. Brian Babin (R., Texas) introduced the legislation on Tuesday, about a week after a radicalized shooter opposed to President Donald Trump and Republicans shot Rep. Steve Scalise (R., La.), a congressional staffer, a lobbyist, and two Capitol police officers in Virginia.
The legislation would enable certified members of Congress to carry a concealed weapon "in nearly every conceivable scenario," according to information released by Babin's office…
MORE
.
—————————————————————————————
.
Feds Seize Nearly 100 Pounds Of Fentanyl In Unprecedented Drug Bust – Washington Times
Federal authorities said Monday that a narcotics probe has resulted in the seizure of nearly 100 pounds of fentanyl, or enough of the drug to kill more than a million people.
Drug Enforcement Administration agents seized about 97 pounds of the synthetic opiate during the course of investigating an alleged narcotics ring in San Diego, federal prosecutors announced Monday.
Details of the seizure were unveiled in tandem with the unsealing of a related indictment against three of the operation's purported suspects: Jonathan Ibarra, 45; Anna Baker, 30; and Hector Fernando Garcia, 46.
Federal agents determined that Mr. Ibarra "received instructions" on Nov. 20, 2016 for using a female courier later identified as Ms. Baker to transport an unidentified narcotic, according to the documents.
DEA agents armed with the information requested a traffic stop of Ms. Baker's rented vehicle afterwards and uncovered about 15 kilograms of what authorities ultimately determined to be fentanyl…
MORE
.
—————————————————————————————
.
Republican Ralph Norman Wins South Carolina Special Election – Townhall
.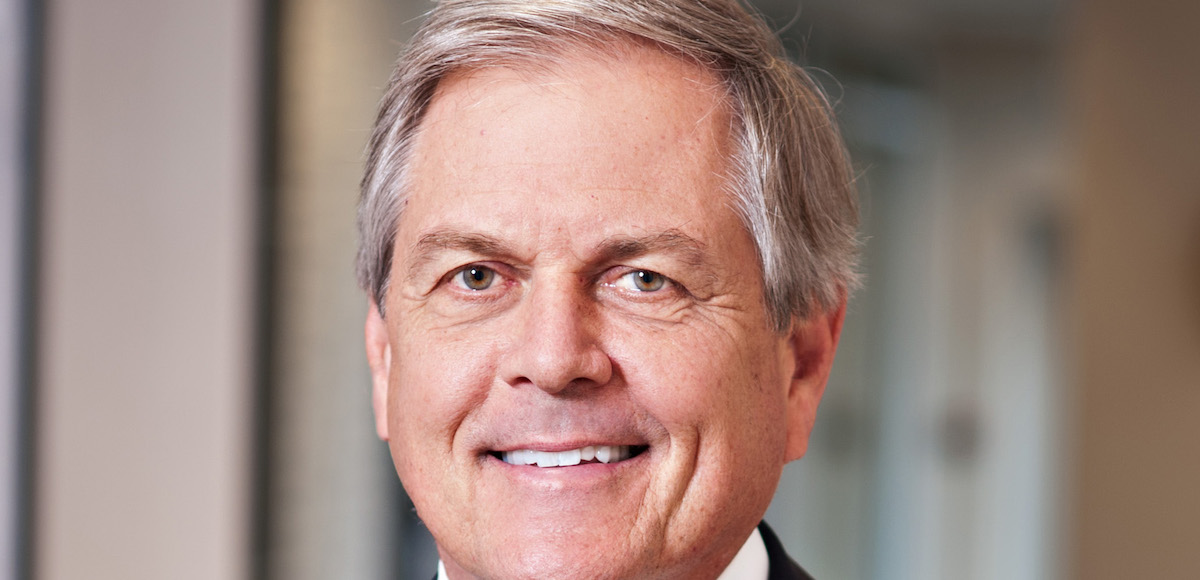 .
While most eyes are on the GA-06 special election between John Ossoff and Karen Handel, Republican Ralph Norman just won the night's other special election, in South Carolina's 5th district.
Norman defeated Democrat Archie Parnell in a race that was called about two hours after the polls closed in the Palmetto State. The seat was formerly occupied by Republican Mick Mulvaney, who was tapped by President Donald Trump to become the new director of the Office of Management and Budget.
On Monday, Trump tweeted his support for Norman, saying that he thought that Norman would be a "fantastic help" in cutting taxes, securing the border, reforming healthcare. Trump encouraged people to go out and vote…
MORE
.
—————————————————————————————
.
Illinois Comptroller: "The State Can No Longer Function" – Zero Hedge
With just 10 days to go until Illinois enters its third year without a budget, resulting in the state's imminent downgrade to junk status and potentially culminating in a default for the state whose unpaid bills now surpass $15 billion, Democratic Illinois Comptroller Susana Mendoza issued a warning to Illinois Gov. Rauner and other elected officials on Tuesday, saying in a letter that her office has "very serious concerns" it may no longer be able to guarantee "timely and predictable payments" for some core services.
In the letter posted on her website, Mendoza who over the weekend warned that Illinois is "in massive crisis mode" and that "this is not a false alarm" said the state is "effectively hemorrhaging money" due to various court orders and laws that have left government spending roughly $600 million more a month than it's taking in. Mendoza said her office will continue to make debt payments as required, but indicated that services most likely to be affected include long-term care, hospice and supportive living centers for seniors…
MORE
.
—————————————————————————————
.
Republican Karen Handel Wins Special Election In Georgia Despite Democrats Dumping Tens Of Millions Into Race – Breitbart
.

.
Republican Karen Handel has won the special election in Georgia's Sixth Congressional District, according to Decision Desk HQ, which called the race for her at 9:59 pm eastern.
With 79 percent of the precincts reporting at 9:59 pm eastern, Handel held the lead with 52.4 percent of the vote, compared to 47.6 percent of the vote for Democrat Jon Ossoff, according to the Real Clear Politics vote count.
In raw votes, Handel had 114,790 votes, compared to Ossoff's 104,316 votes, an advantage of more than 10,000 votes.
It was a stunning setback for Democrats nationally, who had poured more than $30 million into the Ossoff candidacy, either through direct funding of his campaign, party expenditures, or independent organization expenditures…
MORE
.
—————————————————————————————
.
Racist Professor Who Made Belligerent Appearance On 'Tucker Carlson Tonight' Suspended Indefinitely – Daily Caller
A former professor at Essex County College was indefinitely suspended two days after her heated appearance on "Tucker Carlson Tonight."
Lisa Durden was told that she had to cancel her classes and report to Essex County College's human resources department two days after a June 6 appearance on the prime time Fox News show. School officials then indefinitely suspended her.
"They did this to humiliate me," Durden told The Star-Ledger. "Essex County College publicly lynched me in front of my students."
Durden went off on the show in defense of a black-only Memorial Day party organized by Black Lives Matter, dodging a direct question from Carlson on whether it's okay to exclude people based on race.
"I thought the whole point of Black Lives Matter, or one of the points, would be to speak out against singling people out on the basis of their race and punishing them for that because you can't control what your race is, and yet they seem to be doing that, explain that to me," Tucker said…