.
Trump-Authorized Strike Obliterates Base In Somalia Used To Train Terrorists – Daily Caller
The U.S. has launched its first devastating air strike Sunday against al-Qaida-affiliated militants in Somalia under new authority granted by President Donald Trump.The Pentagon estimates the lethal strike destroyed a main al-Shabaab training base about 185 miles southwest of Mogadishu, killing eight militants in the process, Reuters reports.
Trump authorized the Pentagon in March to conduct "legal action" against al-Shabaab in a particular area where active hostilities are occurring.
U.S. Africa Command (AFRICOM) said in a statement that the reason for the strike is a direct response to al-Shabaab's aggressive moves to cement control in the region, noting that in the last eight months, the terror group has captured three African Union Mission in Somalia forward operating bases.
Al-Shabaab has also conducted successful operations against government forces in Burundi, Uganda and Kenya, netting the group large supplies of heavy weaponry, armed vehicles, small arms and other gear it has used to make huge strides in Somalia…
MORE
.
—————————————————————————————
.
Naked Florida Man Attacks, Urinates On Police Car – Breitbart
.

.
A Florida man found walking on a highway naked attacked a sheriff's car and urinated on it, police say.
A sheriff's deputy arrested Andrew Humphries, 18, after police found him walking along South U.S. Highway 441 naked Wednesday following a car crash, WTSP reported.
Police responded to a report of a crash on Highway 441 and Southeast 81st Street when they learned one of the drivers left the scene.
According to a video of the incident, a deputy found Humphries strolling along the highway and asked the man to come to him.
"What's the deal, man? Why are you naked?" the deputy asked. "Were you in that accident up the road there?"…
MORE
.
—————————————————————————————
.
Syrian State TV Claims ISIS Leader Al-Baghadi Has Been 'Killed In A Massive Airstrike' – The Sun
Syrian state television has reported the leader of ISIS Abu Bakr al-Baghadi has been killed in an air strike. Claims suggest the world's most wanted terrorist was blasted with heavy artillery while in the ISIS stronghold of Raqqa.
It is possible the terror chief was 'killed' by white phosphorus bombing campaigns lead by Coalition forces in the IS-infested region throughout last week. Dramatic footage has emerged showing the scorching munitions showering down on to the city and setting buildings ablaze.
Al-Baghdadi has a £20 million bounty on his head because of his hate-filled sermons that inspired suicide attacks across Europe. However, this is not the first time al-Baghadi has been reported dead and many experts are sceptical of the latest claims.
The death would certainly be a propaganda victory for the Assad regime as Syria's civil war continues. According to the British-based Syrian Observatory for Human Rights, 13 civilians have been killed in coalition are raids in Raqqa over the past 24 hours…
MORE
.
—————————————————————————————
.
Jeff Sessions To Answer Pointless Questions Tuesday At Fake Russia Scandal Hearing – New York Post
.

.
Attorney General Jeff Sessions has agreed to appear before the Senate intelligence committee as it investigates alleged Russian meddling in the presidential election. In a letter Saturday to Sen. Richard Shelby, Sessions writes that his decision to appear comes in light of last week's testimony by fired FBI Director James Comey.
Sessions had been scheduled to discuss the Justice Department budget before a Senate panel chaired by Shelby. Sessions says it's clear the Russian investigation would become the focus of questioning.
Sessions recused himself from a federal investigation into contacts between Russia and the Trump campaign after acknowledging that he had met twice last year with the Russian ambassador to the U.S…
MORE
.
—————————————————————————————
.
Sex Attacks At Swedish Festivals Have Risen 1,000 Percent – Breitbart
A new report has revealed that sex attacks at Swedish festivals have increased as much as 1000 percent in 2016, a trend which does not appear to be changing.
Non-profit organisation The Night Shift say they have documented over a hundred cases of sexual molestation, and that the numbers continue to rise Expressen reports. Over the past year, Sweden has seen a dramatic increase in the number of sex attacks at open air festivals and amusement parks across the country.
Grona Lund, an amusement park in Stockholm, was the scene of one sex attack last year, but so far this year there have been at least four according to security manager Fredrik Gemzell. The park, which has only been open since April, is one of the busiest in the country.
"All cases are reported to the police. It is young teenage girls who have been victims," said Gemzell adding, "We have our own security centre, where visitors can call. In addition, we have a security team which patrols the park. It is good that the police reported…
MORE
.
—————————————————————————————
.
3 Intollerant Leftist Groups Stop D.C. Gay Pride Parade, Force Them To Take Alternate Route – 100PercentFedUp
.

.
Protesters affiliated with the group No Justice, No Pride blocked this year's Capital Pride Parade on three separate occasions, delaying the parade and forcing participants to use an alternative route, in protest of the participation of police officers and certain corporate sponsors.
The No Justice, No Pride group first conducted its own march down the planned parade route with signs like "rainbows don't cover death merchants" and "no pride in police violence." They then blocked the route at 15th and P Streets NW. Police formed a barricade around the demonstrators, allowing them to continue the protest, while re-routing the official parade down 16th Street. No arrests have been reported.
Pride parade fans were furious over the hijacking of their parade by leftist activist groups like Black Lives Matter and lashed out at the thugs who forced them to re-route the parade…
MORE
.
—————————————————————————————
.
Czech Republic Joins Poland, Hungary And Slovakia In Refusing EU-Imposed Migrants – Gateway Pundit
The Czech Republic has joined its Central European neighbors in officially announcing a withdrawal from the European Union's 2015 migrant resettlement program.
After much criticism of the scheme, which seeks to resettle an initial 160,000 migrants from Italy and Greece across EU member states, the Czechs have finally withdrawn citing concerns over security and the ''dysfunctionality'' of what has been criticized as a shambolic program.
Prague had accepted only 12 of the 1,600 migrants required by Brussels before leaving the program, which imposes quotas on all 28 member states under threat of sanction.
The resettlement scheme was the EU's initial response to the near Biblical wave of migrants which arrived in autumn 2015 following Angela Merkel's decision to open Germany's borders.
In April, Czech Interior Minister, Milan Chovanec, had stated that his government would have to decide whether resistance to the EU's quotas was worth the massive fines such a refusal would incur…
MORE
.
—————————————————————————————
.
Trump Has Signed More Bills Into Law At This Point In Presidency Than His Four Predecessors – Washngton Times
.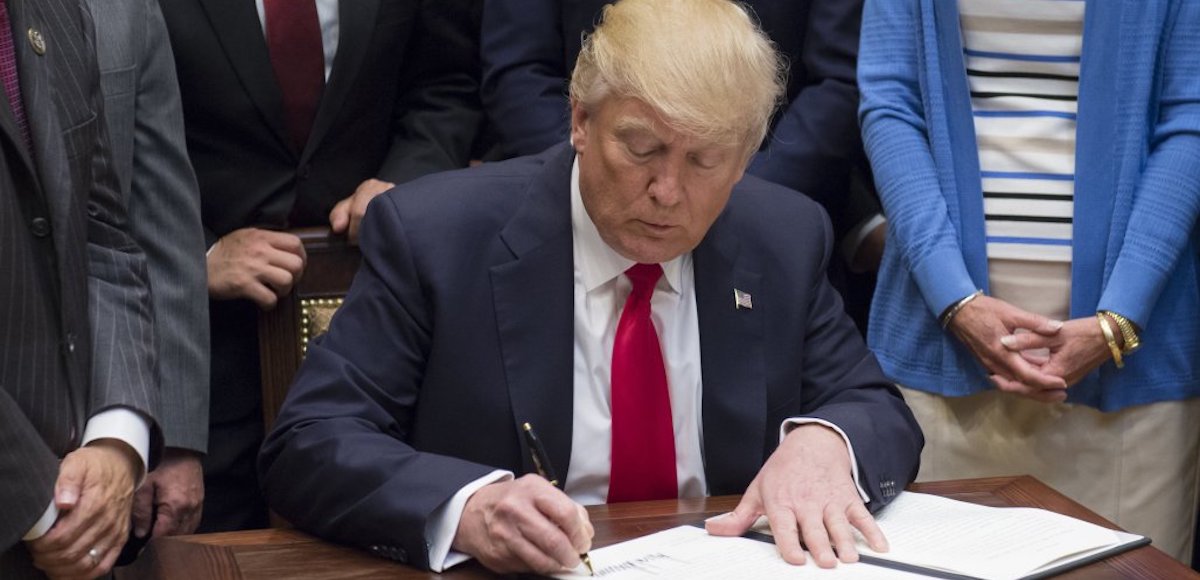 .
House Speaker Paul Ryan and House Majority Leader Kevin McCarthy have issued a very promising report about President Trump so far in his presidency. Compared to his immediate predecessors, Mr. Trump is forging ahead in his bid to better the nation and move forward.
"To date, President Trump has signed 37 bills into law, placing him ahead of the last four administrations," the two Republican leaders noted in a report issued Thursday. At this point in his presidency, President Obama had signed off on 24 bills. President George W. Bush signed 15, President Clinton 33 bills and President George H.W. Bush 35.
The two leaders had other news of interest to voters weary of a do-nothing Capitol Hill.
"The Republican-led House has passed 158 bills, making it the most productive in the modern-era," the pair said in their report…
MORE
.
—————————————————————————————
.
Senate Republicans Using Special Rules To Fast-Track Obamacare Replacement – KJRH
Senate Republicans are greasing the wheels for the party's health care replacement plan.
Senate Majority Leader Mitch McConnell invoked Senate Rule 14 on Wednesday. That would allow the American Health Care Act – which barely passed the House on May 4 – to bypass Senate committees and go straight to a floor vote without a debate.
And since the AHCA is technically a budget reconciliation bill, Democrats can't filibuster. The bill could pass with just 51 votes.
But before they can vote on their version of a health care bill, Senate Republicans need to finalize one.
Two major holdouts are Sen. Rand Paul and Sen. Mike Lee. Additionally, Sen. Ted Cruz and Sen. Tom Cotton have voiced concern with the bill's direction. Republicans only have 52 seats in the Senate, which means the party can only afford to lose two votes.
Vice President Mike Pence would cast the deciding vote if there's a tie. The Senate also requires a score from the Congressional Budget Office before a vote…
MORE
.
—————————————————————————————
.
ICE Officers Round Up 113 Criminal Aliens In New Jersey Sweep – Breitbart
.

.
U.S. Immigration and Customs Enforcement's (ICE) Enforcement and Removal Operations (ERO) officers arrested 113 criminal illegal aliens in New Jersey this week during a five-day "enforcement surge."
Officers targeted criminal aliens throughout the state during an operation from June 5 to 9. Officials reported 93 of the illegal aliens arrested had criminal convictions and 87 percent of those arrested had felony convictions, according to information obtained by Breitbart Texas from ICE officials.
"The continued results of our Fugitive Operations officers and their law enforcement partners underscore ICE's ongoing and steady commitment to public safety," Newark ERO Field Director John Tsoukaris said in a written statement…
MORE
.
—————————————————————————————
.
Washington, D.C. Spending $20,000 To Paint LGBTQ Murals On Storm Drains – Washington Free Beacon
The District of Columbia is spending $20,000 to pay artists to paint environmentally friendly, pro-LGBTQ murals on storm drains.
Mayor Muriel Bowser unveiled a "rainbow-colored crosswalk" on Friday to promote gay pride parades that are taking place in the city this weekend. Bowser announced storm drains would also be painted by local artists to "celebrate the LGBTQ identity" and the environment.
"We are installing these temporary crosswalks as a symbol of Washington, D.C.'s inclusivity and LGBTQ pride," Bowser said. "For many years, Washington, D.C., has been a leader on LGBTQ rights, and my administration will continue pushing forward to protect and defend the rights of and expand opportunity for our LGBTQ residents. It is an honor to be part of this installation, and I look forward to joining residents from across D.C. at the Capital Pride Parade."
Bowser's office said the rainbow crosswalks are temporary in order to "comply with federal standards."…
MORE
.
—————————————————————————————
.
Triggered Leftist Professors Resign Over New Pro-Gun Campus Law – Red Alert Politics
.

.
A Wichita State University professor is resigning over a Kansas campus open-carry law that is set to take effect this summer.
"Clear, open, critical discussion cannot take place in an environment of threat and fear," Deborah Ballard-Reisch wrote in a letter to University President John Bardo. "Guns on campus will make it that much more difficult for them to feel safe," she wrote.
"As someone who has experienced gun violence personally, I do not feel safe with guns in the classroom." Ballard-Reisch was robbed at gunpoint in 2014.
In 2013, Kansas passed a law permitting people to bring guns into public buildings, with a four-year extension for universities and community colleges to comply. The law on campuses takes effect on July 1…
MORE
.
—————————————————————————————
.
12 Staffers At Democrat-Linked Group Charged With Voter Fraud – Daily Caller
Local prosecutors in Marion County, Indiana, charged 12 employees of a Democratic-linked voter recruitment organization of submitting fraudulent voter registration applications prior to the 2016 election.
According to the Associated Press, prosecutors say that 11 temporary canvassers working for the Indiana Voter Registration Project made and sent in an unknown number of fake voter applications. The canvassers' supervisor, Holiday Burke, was charged as well.
The organization, the AP reported, is managed by Patriot Majority USA a group with strong ties to Democratic Party, including former President Bill Clinton and former Senate Minority Leader Harry Reid, as well as labor unions.
The investigation by state authorities began last August when a clerk in Hendricks County marked around a dozen voter forms with suspicious information. The probe went into 56 counties where the organization collected 45,000 applications. Patriot Majority rejected the notion the group engaged in any illegal activity…
MORE
.
—————————————————————————————
.
Attorney General Sessions Ends Revenue Stream For Obama's Lefties – WorldNetDaily
.

.
Attorney General Jeff Sessions is pulling the plug on a Justice Department policy instituted during the Obama years that effectively forced corporations to settle lawsuits by, in part, funding Obama's favorite leftist political organizations, a practice many critics considered a liberal slush fund.
"When the federal government settles a case against a corporate wrongdoer, any settlement funds should go first to the victims and then to the American people – not to bankroll third-party special interest groups or the political friends of whoever is in power," said Sessions in a statement.
Former Justice Department official Hans von Spakovsky is now with the Heritage Foundation. He is also co-author of "Obama's Enforcer: Eric Holder's Justice Department." He calls the former policy nothing more than the government stealing from the American people…
MORE
.
—————————————————————————————
.
The Damaging Case Against James Comey – Jonathan Turley
The testimony of James Comey proved long on atmospherics and short on ethics. While many were riveted by Comey's discussion of his discomfort in meetings with President Trump, most seemed to miss the fact that Comey was describing his own conduct in strikingly unethical terms. The greatest irony is that Trump succeeded in baiting Comey to a degree that even Trump could not have imagined. After calling Comey a "showboat" and poor director, Comey proceeded to commit an unethical and unprofessional act in leaking damaging memos against Trump.
Comey described a series of ethical challenges during his term as FBI director. Yet, he almost uniformly avoided taking a firm stand in support of the professional standards of the FBI. During the Obama administration, U.S. Attorney General Loretta Lynch gave Comey a direct order to mislead the public by calling the ongoing investigation a mere "matter." Rather than standing firm on the integrity of his department and refusing to adopt such a meaningless and misleading term, Comey yielded to Lynch while now claiming discomfort over carrying out the order…
MORE
.
—————————————————————————————
.
Communist Bernie Sanders Doesn't Think Christians Are Fit For Public Office – The Federalist
.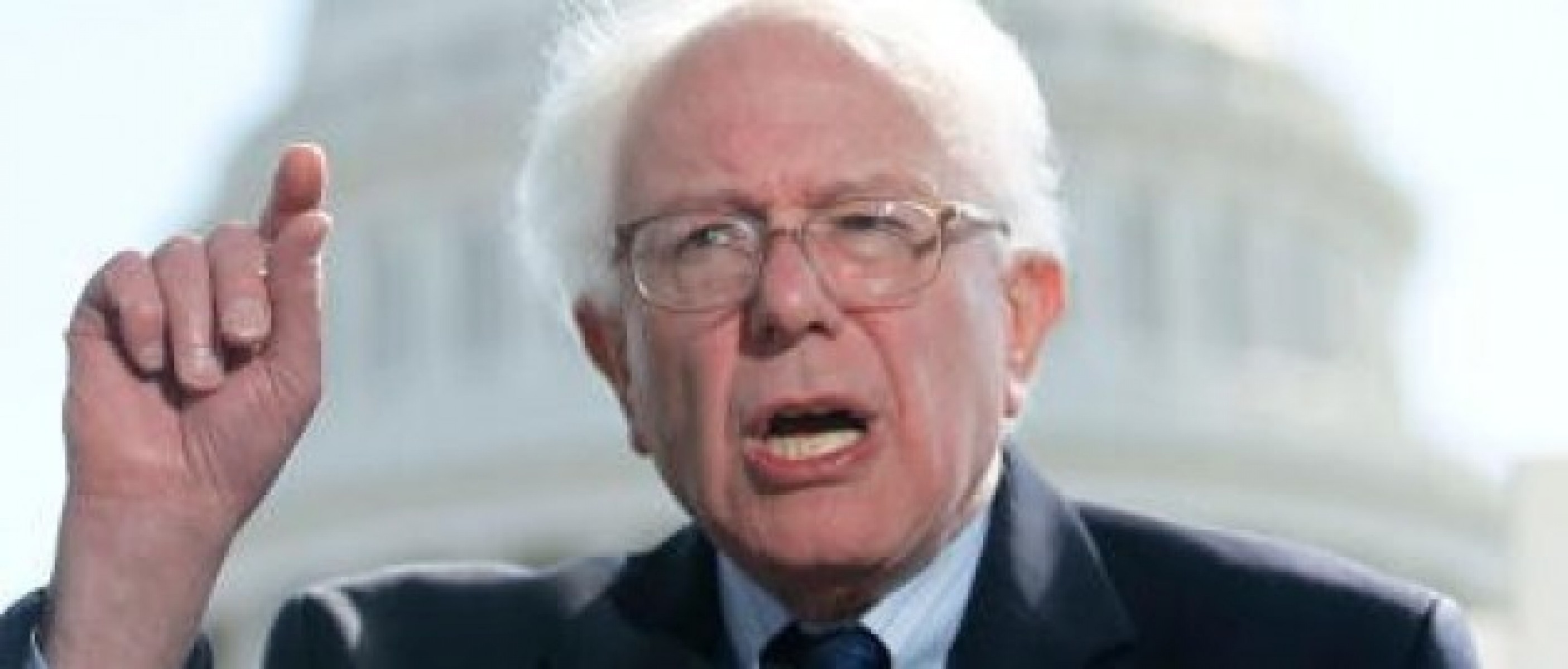 .
While the nation's capital was twittering with excitement on Wednesday about former FBI Director James Comey's testimony before the Senate Intelligence Committee, something far more outrageous was underway in another Senate hearing: Sen. Bernie Sanders, in a blatant violation of Article VI of the U.S. Constitution, was applying a religious test for an office of public trust.
Specifically, Sanders doesn't think Christians are fit to serve in government because they're bigots. Basic Christian theology, in Sanders's view, "is indefensible, it is hateful, it is Islamophobic, and it is an insult to over a billion Muslims throughout the world."
Here's what happened. During a confirmation hearing for Russell Vought, President Trump's nominee for deputy director of the Office of Management and Budget, Sanders expressed his indignation at an article Vought had written in January 2016 about a controversy that erupted at Vought's alma mater, Wheaton College…
MORE
.
—————————————————————————————
.
House Republicans Vote To Replace Disastrous Dodd-Frank Regulations – Political Insider
Following the 2008 financial crisis, Barack Obama and his liberal allies passed one of the most biggest pieces of regulatory legislation in modern history: Dodd-Frank.
The law places extremely burdensome regulations on banks and other financial institutions, with the alleged goal of preventing another financial crisis. In reality, Dodd-Frank proved to be a disaster and simply gave more power to the federal government over our economy, and failed to address the root cause of the 2008 financial crisis.
Well, now that Republicans are in power, they have their sights set on Dodd-Frank, and the House of Representatives voted 233-186 to replace the disastrous law with their own piece of legislation.
From The Washington Examiner:
Authored by Rep. Jeb Hensarling of Texas, the conservative chairman of the House Financial Services Committee, the bill is perhaps second only to the healthcare legislation Republicans passed last month in its scope and significance…
MORE
.
—————————————————————————————
.
Lawsuit Claims 900 Georgia High School Students Were Groped By Cops During Warrantless Drug Sweep – KTLA
.

.
About 900 students at a Georgia high school were groped by law enforcement officers during a drug sweep that was conducted without a warrant and didn't yield any drugs, a federal lawsuit claims.
The suit was filed by a human rights group on behalf of students at Worth County High after an April 14 incident when about 40 officers showed up at the school without advance notice.
They put the school on lockdown for four hours and ordered many students into hallways, where they were forced to stand spread eagle, the lawsuit says.
According to the suit, officers cupped boys' genitals, touched girls' vaginas, reached inside bras, touched girls' bare breasts, patted their buttocks and placed their hands inside students' underwear. No drugs were found…
MORE
.
—————————————————————————————
.
Comey's Columbia Leaker Pal Goes Into Hiding After Testimony – New York Post
He took the right to remain silent!
A Columbia University professor from Brooklyn went into hiding Thursday after pal James Comey revealed during his Senate testimony that the man leaked memos detailing the former FBI chief's conversations with President Trump to the press.
Daniel Richman confirmed by e-mail to several reporters that he was the "good friend" and law-school prof who Comey slipped the documents – then hightailed it out of his tony Brooklyn Heights home and refused to answer any more questions.
Comey had just told a Senate Intelligence Committee that Richman was the conduit for the memo, which documented Trump asking Comey to drop the FBI's probe into former National Security Adviser Mike Flynn.
Richman is a former federal prosecutor who worked with Comey at Columbia in 2013. His Ivy League university's Web site crashed as people nationwide frantically tried to find out more about the mysterious middle man suddenly thrust into the biggest story in the country…
MORE
.
—————————————————————————————
.
Trey Gowdy Picked To Lead House Oversight Committee – Fox News
.

.
The Republican Steering Committee has elected Rep. Trey Gowdy, (R-S.C.), to serve as the next chairman of the House Oversight and Government Reform Committee.
"I am grateful to the Steering Committee and the Conference as a whole for this opportunity to serve," Gowdy said in a statement. "I look forward to working alongside the other Committee members, as well as any member of Congress, as we discharge the jurisdiction assigned to us."
Gowdy will replace outgoing Rep. Jason Chaffetz (R-Utah), who is resigning from Congress at the end of June.
"Trey Gowdy is the right person for the job," Chaffetz said in a statement. "He has a long history of demanding accountability, upholding transparency, and relentlessly pursuing the truth…
MORE
.
—————————————————————————————
.
Comey: A Six-Foot, Eight-Inch Pajama Boy – Patricia McCarthy
Aside from revealing that President Trump is guilty of exactly nothing but winning an election, James Comey sure did reveal a lot about himself. His feelings are easily hurt, he gets scared in Trump's presence, he gets nauseated, is weak, gets confused and stunned. He is sorry his workforce had to hear what Trump said about the FBI, that it is in disarray. He sounded like a college snowflake on almost any American college campus in need of a safe space.
After a lifetime as a lawyer, U.S. attorney for the Southern District, U.S. deputy district attorney, and corporate lawyer, this is a man who never should have been appointed as director of the FBI. He does not have the temperament for the job. We learned yesterday that he unlawfully leaked his own memo, property of the FBI, to the press to "spur a special prosecutor" and cover his own backside. Why not turn it over to acting director McCabe or the DOJ? Because he's malicious. He likely leaked a whole lot more to the press that is so in love with anonymous sources…
MORE
.
—————————————————————————————
.
Trump Empowers States With Massive Permitting Reform – Breitbart
.

.
President Donald Trump wrapped up infrastructure week at the Department of Transportation on Friday, highlighting his moves to reform what the White House called a "burdensome regulatory system that has left American infrastructure crumbling."
Trump began his visit with a roundtable where state DOT heads described the hindrances that the current permitting process impose on their infrastructure projects. The heads of state Departments of Transportation, U.S. Department of Transportation leaders, and White House senior officials participated in the discussion along with hosts Transportation Sec. Elaine Chao and Interior Sec. Ryan Zinke.
From the DOT atrium, Trump spoke to members of Congress, representatives of the transportation community, heads of state Departments of Transportation, and U.S. Department of Transportation staff…
MORE
.
—————————————————————————————
.
Trump Attorney To File Complaints Against James Comey For Leaking Memo – Washington Examiner
President Trump's attorney plans to file a pair of complaints against former FBI Director James Comey for leaking his own memo to the press and for previous testimony before a Senate panel.
Marc Kasowitz, Trump's outside counsel, will file the first complaint with the Department of Justice inspector general early next week, a source close to the legal team told the Washington Examiner.
The second complaint will go to the Senate Judiciary Committee and focus on statements Comey made Thursday before the Senate Intelligence Committee. But it will also cite testimony Comey delivered to the judiciary committee in May, when he was still head of the FBI…
MORE
.
—————————————————————————————
.
British Election Results: May's Gamble Backfires – Financial Times
.

.
Theresa May's gamble on a snap election has dramatically backfired after her quest for a "stronger mandate" to deliver Brexit ended up in the humiliation of a hung parliament, leaving her future as prime minister in doubt. The Conservatives emerged as the biggest party but are projected to fall eight seats short of an overall majority, leaving the Tories trying to form a minority government.
A visibly shaken Mrs May said during the night that the Conservative party would "fulfil its duty" to ensure stability as the start of Brexit negotiations loom later in the month. "The country needs a period of stability," she said after winning her constituency in Maidenhead. However, senior Conservative figures said she might be forced to quit and Tory MP Anna Soubry said the prime minister should "consider her position" after running "a disastrous campaign".
With three seats left to be declared, Mrs May's Conservatives were projected to win 319 seats, Labour 261, the Scottish National Party 35 and the Liberal Democrats 13. In the outgoing parliament, the Tories had 331 seats; a governing party needs 326 out of 650 seats for a majority…
MORE
.
—————————————————————————————
.
The Treasonous Secession Of Climate Confederacy States – Daniel Greenfield
After President Trump rejected the Paris Climate treaty, which had never been ratified by the Senate, the European Union announced that it would work with a climate confederacy of secessionist states.
Scotland and Norway's environmental ministers have mentioned a focus on individual American states. And the secessionist governments of California, New York and Washington have announced that they will unilaterally and illegally enter into a foreign treaty rejected by the President of the United States.
The Constitution is very clear about this. "No state shall enter into any treaty." Governor Cuomo of New York has been equally clear. "New York State is committed to meeting the standards set forth in the Paris Accord regardless of Washington's irresponsible actions."
Cuomo's statement conveniently comes in French, Chinese and Russian translations.
"It is a little bold to talk about the China-California partnership as though we were a separate nation, but we are a separate nation," Governor Brown of California announced…
MORE
.
—————————————————————————————
.
Trump's Lawyer: Comey's Leak Excuse Under Oath Was A Lie – Business Insider
.

.
President Donald Trump's personal attorney Marc Kasowitz suggested Thursday that former FBI Director James Comey lied under oath during his blockbuster Thursday testimony and criticized him for making "unauthorized disclosures" to the press through a friend.
Kasowitz also made note that Comey "has now finally confirmed publicly" what Trump had insisted the ousted FBI director told him in private: that "the president was not under investigation as part of any probe into Russian interference."
"He also admitted that there is no evidence that a single vote changed as a result of any Russian interference," Kasowitz said. Kasowitz insisted that Trump "never, in form or substance, directed or suggested that Mr. Comey stop investigating anyone, including suggesting that Mr. Comey 'let [ousted national security director] Michael Flynn go.'"…
MORE
.
—————————————————————————————
.
Trump Nominates New Round Of Federal And District Judges – The Hill
President Trump announced 11 new appointments to high-profile courts on Wednesday, his fourth round of appointments to the judiciary during his young presidency. The nominations were met with conservative praise.
The list sent to the Senate for confirmation includes the nomination of Colorado Supreme Court Justice Allison Eid to the 10th U.S. Circuit Court of Appeals, the post previously held by U.S. Supreme Court Justice Neil Gorsuch, Trump's pick for the U.S. Supreme Court.
Eid held her position on Colorado's Supreme Court since 2006, and was also included on the president's list of potential Supreme Court nominees presented to voters prior to the 2016 election.
Carrie Severino, chief counsel and policy director of the Judicial Crisis Network, complimented Trump's latest round of judicial nominations, writing in the conservative National Review that "it's a fantastic list, again drawing from his previous success from his Supreme Court list…