.
Trump Nominates Boeing VP Patrick Shanahan For Deputy Defense Secretary – The Hill
President Trump on Thursday nominated a top Boeing executive to be the second-highest-ranking civilian at the Pentagon.
Trump announced Patrick Shanahan's nomination to be deputy Defense secretary, along with nominations for five other Pentagon roles, beginning to fill offices that have sat empty since his inauguration.
Shanahan has been Boeing's senior vice president for supply chain and operations since April. In that role, he's responsible for the company's manufacturing operations and supplier management functions.
Prior to that, he was the senior vice president of airplane programs at Boeing Commercial Airplanes, where he oversaw the 737, 747, 767, 777 and 787 programs.
He's also been the vice president and general manager of Boeing Missile Defense Systems, and before that, the vice president and general manager for Boeing Rotorcraft Systems in Philadelphia…
MORE
.
—————————————————————————————
.
In Response To Severe Bread Shortage, Venezuelan Dictator Begins Arresting Bakers – Daily Telegraph
.

.
Venezuela this week arrested four bakers making illegal brownies and other pastries as President Nicolas Maduro's socialist government threatens to take over bakeries in Caracas as part of a new "bread war".
Maduro has sent inspectors and soldiers into more than 700 bakeries around the capital this week to enforce a rule that 90 percent of wheat must be destined to loaves rather than more expensive pastries and cakes.
It was the latest move by the government to combat shortages and long lines for basic products that have characterised Venezuela's economic crisis over the last three years.
The ruling Socialist Party says pro-opposition businessmen are sabotaging the OPEC nation's economy by hoarding products and hiking prices…
MORE
.
—————————————————————————————
.
Trump Makes Condolence Call To Fiance' Of Woman Killed By Previously-Deported, Illegal Alien Drunk Driver – Daily Mail
President Trump has reached out to offer condolences by calling the fiancé of Sandra Dunn, who was killed in a car crash by an illegal immigrant who had been deported five times.
It is just the latest in a series of gestures by President Trump to call attention to crimes committed by immigrants, as he seeks to tighten immigration, build a border wall, and cut off refugees from countries he considers a threat.
Duran's fiancé, Rodrigo Macias, appeared on'Fox & Friends' on Wednesday to talk about his loss as well as immigration policy, declaring that 'Our system failed us.'
'It tells you a lot about this president,' Macias, told the Southern California News Group on Wednesday evening.
'You can't have the local mayor do that, but the president of the U.S. went out of his way to do that. I'm very glad my fiancée and I voted for him. In fact, I'm extremely happy,' the Los Angeles Daily News reported…
MORE
.
—————————————————————————————
.
Wasserman-Schultz Gave Known Terrorist Access To Classified Information – Your News Wire
.

.
Disgraced former DNC chair Debbie Wasserman-Schultz employed a Muslim man under investigation for terrorist ties for almost a decade, and even after police alerted her to the fact the man was likely stealing sensitive data from Congress, she continued to allow him access to the servers where the information was being stolen.
Rejecting the police warning as "racist", Debbie Wasserman Schultz is either the most naive person in the world, or a co-conspirator in a nefarious plot to funnel information out of Congress.
Given the known history of her corruption, conspiring, and plotting – leading to her dismissal as chairwoman of the Democratic National Committee after scandalous revelations about her conduct came to light during the election – it would be a naive person who grants the Florida Congresswoman the benefit of the doubt…
MORE
.
—————————————————————————————
.
Snowflake Update: University Of Arizona Directs Students To Say 'Ouch' Whenever Their Feelings Are Hurt – The Federalist
The University of Arizona really doesn't want any of its students to have hurt feelings, so they've issued a 20-page guide for professors on how to avoid offending their pupils.
The document, entitled "Diversity and Inclusiveness in the Classroom," tells professors they should encourage students to say "ouch" when they are offended in class. The offending party is supposed to say "oops" in response, William Nardi of College Fix reports.
"If a student feels hurt or offended by another student's comment, the hurt student can say 'ouch.' In acknowledgement, the student who made the hurtful comment says 'oops.' If necessary, there can be further dialogue about this exchange," the document states.
The guide is written by Jesús Treviño, who is the university's vice provost for inclusive excellence. Yes, there really is an Office for Diversity and Inclusive Excellence at the University of Arizona, and being a provost of said office is really a thing.
According to the guide, it's okay to crack jokes in class, but ABSOLUTELY NOT IF THEY OFFEND ANYONE…
MORE
.
—————————————————————————————
.
Very Fake News: Juan Williams Slams CNN Report Claiming Sean Hannity 'Pulled Gun' On Him After 'Argument' – Breitbart
.

.
The fake news establishment media at CNN is at it again. Now they are attacking Fox News host Sean Hannity, smearing his reputation with a phony story about him allegedly pointing a gun at liberal Fox News contributor Juan Williams.
Dylan Byers, one of the media writers at CNN who works for media industry defender Brian Stelter, printed a story on Thursday alleging: "Last year, after ending one of his many spirited on-air arguments with liberal contributor Juan Williams, Hannity pulled out a gun and pointed it directly at Williams." Byers cited "three sources with knowledge of the incident" to make the claim.
"He even turned on the laser sight, causing a red dot to bob around on Williams' body," Byers wrote, adding in parentheses: "Hannity was just showing off, the sources said, but the unforeseen off-camera antic clearly disturbed Williams and others on set."…
MORE
.
—————————————————————————————
.
House Conservatives Hope To Strike A Deal After Speaker Ryan Admits Health Care Bill Needs Improvement – Daily Signal
Conservatives in the House are proceeding with cautious optimism as they continue negotiating the bill that repeals and replaces Obamacare following an admission from House Speaker Paul Ryan that the legislation needs to undergo necessary "improvements and refinements."
The concession from Ryan comes just a week after the Wisconsin Republican told his fellow Republicans the bill, called the American Health Care Act, was the "closest we'll ever get to repealing and replacing Obamacare."
But following the release of a report from the Congressional Budget Office that predicted premiums would initially rise under the proposal and 14 more million people would be without insurance next year, conservatives say they believe the door is now open for them to unite the conservative and moderate wings of the conference.
"We don't want to completely ignore moderate members of the House," Rep. Raúl Labrador, R-Idaho, told reporters Thursday at a monthly Capitol Hill gathering. "That would be bad negotiating."…
MORE
.
—————————————————————————————
.
Saudi Prince Declares Trump A 'True Friend Of Muslims', Expresses Support For Travel Ban – Breitbart
.

.
Following a successful meeting between Donald Trump and his senior advisor, the Saudi Arabian Deputy Crown Prince Mohammed bin Salman described Trump as a "true friend of Muslims," adding that he respects and supports Trump's travel ban for people from seven terror prone Muslim majority countries.
The Prince's senior advisor, who attended the White House on his behalf, said in a statement that the meeting was a "huge success" that marked a historic turning point in the bilateral relations [between the] two countries."
On the subject of Trump's proposed travel ban, which a federal judge in Hawaii blocked yesterday, the Prince argued that "the measure is a sovereign decision aimed at preventing terrorists from entering the United States of America."…
MORE
.
—————————————————————————————
.
Plaintiff Behind Trump Travel Ban Lawsuit Runs Muslim Brotherhood Mosque – WorldNetDaily
The main plaintiff in the Hawaii case blocking President Trump's revised temporary travel ban is an imam with ties to the Muslim Brotherhood.
The irony is hard to miss: Trump has talked about declaring the Muslim Brotherhood a terrorist organization, and now it is a Brotherhood-backed imam who is playing a key role in blocking his executive order on immigration.
Imam Ismail Elshikh, 39, leads the largest mosque in Hawaii and claims he is suffering "irreparable harm" from the president's executive order, which places a 90-day ban on travel to the U.S. from six countries.
One of those six countries is Syria. Elshikh's mother in law is Syrian and would not be able to visit her family in Hawaii for 90 days if Trump's ban were allowed to go into effect.
Hawaii's Obama-appointed federal judge, Derrick Watson, made sure the ban did not go into effect, striking it down Wednesday while buying Hawaii's claim that it amounts to a "Muslim ban."…
MORE
.
—————————————————————————————
.
Turkish Foreign Minister: 'Holy Wars Will Soon Begin In Europe' – Daily Ecpress
.

.
Turkey has increased tensions with Europe after the country's foreign minister said the continent is heading towards a holy war.
Mevlut Cavusoglu, 49, who has been part of Recep Tayyip Erdogan's administration since December 2013, also stoked the tense relations with the Netherlands following their general election which took place yesterday.
Mr Cavusoglu fanned an already volatile situation when he said all the Dutch parties running for election shared the same anti-Islamic views held by Geert Wilders, who is head of the PVV, and so it did not matter who won.
The Netherlands' incumbent prime minister Mark Rutte successfully fended off the challenge of Mr Wilders who had stood on an anti-EU, anti-Muslim ticket…
MORE
.
—————————————————————————————
.
Temple University Blames 4.8 Percent Board Rate Increase On Leftist Soda Tax -Philadelphia Inquirer
Temple University officials plan to raise board rates by 4.8 percent for 2017-18 – and they say the soda tax is to blame.
The Inquirer reports that the sweetened beverage tax the city passed last year will cost the university $400,000 a semester, according to Ken Kaiser, the school's chief financial officer.
Combined with a separately proposed 1.6 percent increase in board cost, which would reportedly cover contractural obligations, board rates will increase by more than 6 percent next year – and the minimum meal plan will cost $1,444 a semester, the newspaper reports.
The changes were approved during yesterday's Board of Trustees meeting, which was conducted over the phone because of the winter storm.
The soda tax, which helps fund pre-K expansion, community schools and parks and recreation, has remained a contentious subject as business across the city report negative impacts – citing sales drops, layoffs and lagging tax revenues…
MORE
.
—————————————————————————————
.
Left-Wing Fascist Assemblyman From New York Unveils Bill To Suppress Non-Government-Approved Free Speech – Zero Hedge
.

.
In a bill aimed at securing a "right to be forgotten," introduced by Assemblyman David I. Weprin and (as Senate Bill 4561 by state Sen. Tony Avella), liberal New York politicians would require people to remove 'inaccurate,' 'irrelevant,' 'inadequate' or 'excessive' statements about others…
* Within 30 days of a "request from an individual,"
* "all search engines and online speakers] shall remove… content about such individual, and links or indexes to any of the same, that is 'inaccurate', 'irrelevant', 'inadequate' or 'excessive,' "
* "and without replacing such removed… content with any disclaimer [or] takedown notice."
* " '[I]naccurate', 'irrelevant', 'inadequate', or 'excessive' shall mean content,"
* "which after a significant lapse in time from its first publication,"
* "is no longer material to current public debate or discourse,"…
MORE
.
—————————————————————————————
.
U.S. Coast Guard Seizes Over 4 Tons Of Cocaine In Puerto Rico – RT
The US Coast Guard seized the biggest boatload of cocaine in nearly two decades when some $125 million worth of the drug was unloaded in Puerto Rico. Four men will be prosecuted for trafficking in the District Court of the US Virgin Islands.
The US Coast Guard at San Juan, Puerto Rico, confiscated 4.2 tons of cocaine from a fishing boat in international waters – the largest maritime seizure in the Atlantic since 1999.
The bust was a collaboration between multiple international agencies in the South American and Caribbean region, including the Trinidad and Tobago Coast Guard, the US Drug Enforcement Administration (DEA), the Barbados DEA office, Caribbean Corridor Strike Force and Operation Caribbean Guard.
Capt. Robert W. Warren, Coast Guard Sector San Juan commander, praised the operation, telling Coast Guard News, "We appreciate our continued partnerships with the Trinidad and Tobago Coast Guard and St. Vincent Coast Guard…
MORE
.
—————————————————————————————
.
Winners And Losers Under Trump's Budget Plan – Washington Examiner
.

.
President Trump has asked Congress to cut $54 billion from federal agencies to fund defense spending. Here are the agencies that would see the biggest cuts under the White House proposal:
1. EPA – 31.4 percent cut
The budget calls for cutting Environmental Protection Agency spending by $2.6 billion. The reduction would include ending funding for the Clean Power Plan, eliminating funding for regional efforts like a Great Lakes restoration program, and much more.
2. State Dept., USAID, Treasury International Programs – 28.7 percent cut
State and USAID would see a $10 billion cut from last year's level. While funding for embassy security and diplomatic duties wouldn't be crimped, foreign aid and support for multilateral organizations would be…
MORE
.
—————————————————————————————
.
Mysterious 'Rogue Planet' Spotted Floating Through Space – Metro
Don't panic, but scientists say that a strange 'rogue planet' wandering through space near our solar system may be even more mysterious than we thought.
Well, we say 'near' our solar system, but you won't exactly be going there for the Easter break – the object, CFBDSIR J214947.2-040308.9, is 100 light years away.
Scientists are now puzzling over what the mysterious object is – is it a rogue, free-floating planet, or something even stranger?
Scientists now believe that the planet – found in 2012 – might be a 'brown dwarf' – an object too small to be a star, but too big to be a planet.
'CFBDSIR 2149-0403 is an atypical substellar object that is either a 'free-floating planet' or a rare high-metallicity brown dwarf. Or a combination of both,' said Dr Philippe Delorme from Grenoble Alpes University in France…
MORE
.
—————————————————————————————
.
John McCain: Rand Paul 'Working For Vladimir Putin' – The Hill
.

.
Sen. John McCain (R-Ariz.) on Wednesday accused Sen. Rand Paul (R-Ky.) of working for Russian President Vladimir Putin after he objected to a treaty related to Montenegro.
"He has no justification for his objection to having a small nation be part of NATO that is under assault from the Russians," McCain said from the Senate floor.
"The senator from Kentucky is now working for Vladimir Putin."
The flashpoint came after McCain asked for unanimous consent to set up a vote on a treaty on Montenegro joining NATO, but Paul objected.
Under the Senate's rules, any one senator can object to a unanimous consent request…
MORE
.
—————————————————————————————
.
Migrant Crime And Violence Soars In German States – Breitbart
Authorities in two German states have expressed concern over official figures showing a huge rise in migrant crime, with the number of violent attacks having almost doubled in 2016.
"Refugees really entered onto the crime scene last year," said Baden-Württemberg State Criminal Police Office (LKA) president Ralf Michelfelder.
"We are very worried about the rise in violence by asylum seekers," the police official added. The comments come following the release of figures which reveal a 95.5 per cent spike in the number of physical attacks carried out by asylum seekers and migrants.
Around 60 per cent of the assaults take place in asylum accommodation but the other 40 per cent are carried out among the general public.
This group of migrants are also heavily represented among people caught for theft and drug offences, according to this year's statistics. But "they can now be found as suspects of crimes in almost every field", according to the police official…
MORE
.
—————————————————————————————
.
Obama Judge Blocks Trump's New Travel Order – Frontpage
.

.
President Trump's new, narrowly tailored temporary ban on travel from select countries plagued by Islamic terrorism was put on hold at the eleventh hour yesterday by the latest in a series of soft-headed, left-wing federal judges determined to sabotage presidential efforts to secure the nation's borders.
Lawyer Justin Cox of the George Soros-funded National Immigration Law Center, hailed the ruling, saying the judge in this case found that "the primary purpose of the executive order is to discriminate against Muslims."
The temporary travel ban is "a shaming device" and "a dehumanizing device" that "perpetuates this myth, this damaging stereotype of Muslims as terrorists."…
MORE
.
—————————————————————————————
.
St. Louis Jewish Community Center Receives Bomb Threat – St. Louis Post-Dispatch
Bomb sniffing dogs with St. Louis County Police Department were dispatched to the Jewish Community Center at 2 Millstone Campus Drive following a bomb threat Wednesday morning, authorities said.
"Our department responded at approximately 9 a.m. to the JCC in relation to a call for a bomb threat," said Benjamin Granda, police spokesman. "It was reported that an email was sent to the JCC some time last night.
Officers, along with K9's arrived on the scene and began their protective sweep. We also sent officers to the Chesterfield location to do the same thing."
The facility was not evacuated and remained open, according to a staff person. The worker said four facilities in the U.S. received the threat.
Granda said the Federal Bureau of Investigations will take over the investigation…
MORE
.
—————————————————————————————
.
Marcus Jewish Community Center Of Atlanta Receives New Bomb Threat – Atlanta Journal-Constitution
.

.
The Marcus Jewish Community Center of Atlanta received another bomb threat on Tuesday night, according to an email from Chief Executive Officer Jared Powers.
"We followed all of our security protocols," the email read. "Together with local law enforcement and our security team, the campus was thoroughly searched and we received the all clear. The safety and security of our members, staff, and guests are our top priority."
This is the second threat that the Jewish center, which also has a school on its property, has received since the start of the year. It received a threat on Jan. 9, but officials declined to say whether the threat was made in an email, by phone or in a letter.
It is part of a disturbing rise in anti-Semitism in recent months…
MORE
.
—————————————————————————————
.
Bomb Threat Heightens Security At Jewish Community Center Of Baltimore – Owings Mills Patch
Several Jewish Community Centers (JCC) delayed opening Wednesday morning after authorities said the JCC of Greater Baltimore received a bomb threat overnight.
The threat came in over email, officials said.
"All security protocols are being followed," the JCC of Greater Baltimore reported in a statement Wednesday morning.
Authorities said the JCCs in Owings Mills and Park Heights opened at 11:30 a.m., once they had received the all-clear from local law enforcement, who conducted building sweeps.
Several JCCs around the country received bomb threats by email on Sunday – centers impacted were in Chicago; Indianapolis; Milwaukee; Houston; Rochester, New York; and Vancouver, British Columbia.
There have been more than 150 threats made toward JCCs across North America since the beginning of 2017, according to the Anti-Defamation League, which fights antisemitism…
MORE
.
—————————————————————————————
.
Project Veritas Video Exposes Teacher Raped Students At Knife Point, Protected By Union – We Are Change
.

.
A shocking new undercover video from Project Veritas captured the senior counsel for a New York teacher's union admitting to defending a junior high school teacher who forced students to perform oral sex at knife point. It remains unknown if the predator is still at large.
The 16-minute long hidden-camera video that was released on Tuesday morning is sure to chill parents to their cores.
Unknowingly speaking to a Project Veritas undercover journalist at a union holiday party in December, 2015, Mitchell Rubinstein, the senior counsel for New York State United Teachers, smiled continuously as he described the case of a junior high school teacher he defended two decades ago.
The teacher, referred to only as "Mike," was accused by multiple male students of forcing them to perform oral sex at knife-point, according to Rubinstein…
MORE
.
—————————————————————————————
.
Illegal Alien Raid Nets Nearly 250, Say Feds – Breitbart
Almost 250 criminal illegal immigrants, including those with sex crime charges and possession of drug convictions, were arrested by federal immigration agents in a multi-state raid.
Some 248 illegal immigrants with criminal convictions, along with many who had re-entered the country illegally after already being deported, were arrested by Immigration and Customs Enforcement (ICE) agents in cities in Pennsylvania, West Virginia, and Delaware.
In total, 120 of the criminal illegal immigrants arrested had convictions or pending charges against them; 50 had already been deported back to their native countries out of the U.S.; 18 were "immigration fugitives" who had final deportation orders by an immigration judge; and six were facing federal charges for re-entering the U.S. and document fraud.
According to an ICE news release, the arrests included:
The arrest of a 34-year-old male citizen of Guatemala with criminal convictions for sexual abuse of a minor…
MORE
.
—————————————————————————————
.
Scientists Have Created An Artificial Retina Implant That Could Restore Vision To Millions – Science Alert
.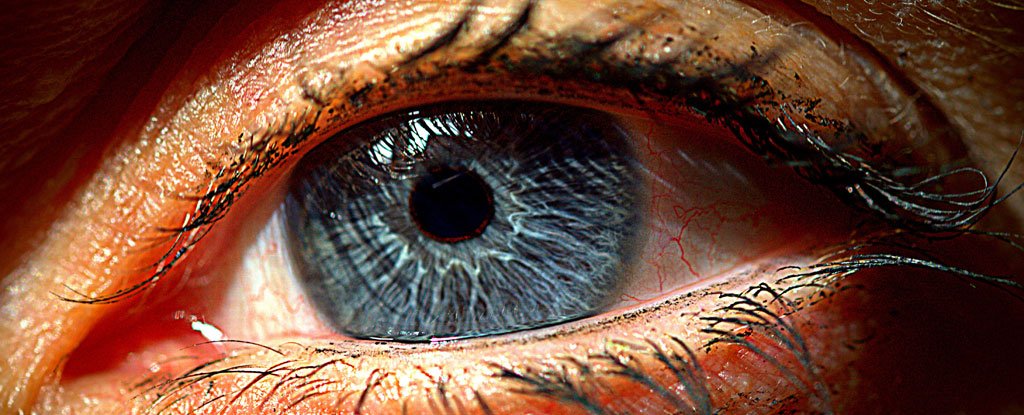 .
Scientists have developed a retinal implant that can restore lost vision in rats, and are planning to trial the procedure in humans later this year.
The implant, which converts light into an electrical signal that stimulates retinal neurons, could give hope to millions who experience retinal degeneration – including retinitis pigmentosa – in which photoreceptor cells in the eye begin to break down, leading to blindness.
The retina is located at the back of the eye, and is made up of millions of these light-sensitive photoreceptors. But mutations in any one of the 240 identified genes can lead to retinal degeneration, where these photoreceptor cells die off, even while the retinal neurons around them are unaffected…