.
Trump Signs Bill Undoing Obama's Last-Minute, Coal-Killing Regulation – The Hill
.

.
President Trump on Thursday signed legislation ending a key Obama administration coal mining rule.
The bill quashes the Office of Surface Mining's Stream Protection Rule, a regulation to protect waterways from coal mining waste that officials finalized in December.
The legislation is the second Trump has signed into law ending an Obama-era environmental regulation. On Tuesday, he signed a Congressional Review Act (CRA) resolution undoing a financial disclosure requirement for energy companies.
Both the mining and financial disclosure bills are the tip of a GOP push to undo a slate of regulations instituted in the closing days of the Obama administration…
MORE
.
—————————————————————————————
.
Vice-Admiral Harward Turns Down Trump's National Security Advisor Offer – Fox News
President Trump's first choice to succeed the departed Michael Flynn as national security adviser has turned the job down due to family reasons, sources close to the situation told Fox News late Thursday.
One source told Fox that retired Navy Vice Admiral Robert Harward "really wanted" to do the job, but ultimately decided that he could not.
A senior administration official said that Harward's acceptance of the national security adviser post was contingent on the agreement of his family. The official said Harward's wife and other family members wanted him to remain in the private sector.
Harward retired from the Navy in 2013 after a career spanning nearly 40 years. Upon his retirement, he became chief executive officer for defense and aerospace giant Lockheed Martin in the United Arab Emirates.
Harward told The Associated Press that the Trump administration was "very accommodating to my needs, both professionally and personally."
"It's purely a personal issue," Harward said Thursday evening. "I'm in a unique position finally after being the in military for 40 years to enjoy some personal time."…
MORE
.
—————————————————————————————
.
Samsung Leader Lee Jae-Yong Arrested In Corruption Probe – Financial Times
.

.
Samsung's de facto leader Lee Jae-yong has been arrested on suspicion of bribery, embezzlement and perjury in connection with South Korea's political corruption scandal, upending the succession and restructuring plans of the country's largest conglomerate.
Mr Lee, the 48-year-old vice-chairman of Samsung Electronics and grandson of the group's founder, is the highest-profile business figure engulfed by the influence-peddling scandal that is poised to topple President Park Geun-hye.
Mr Lee's detention early on Friday could cause a leadership vacuum at the company just as Samsung Electronics, the group's crown jewel, is scrambling to revive the fortunes of its mobile business following the costly debacle over the Galaxy Note 7 smartphone last year…
MORE
.
—————————————————————————————
.
WikiLeaks Exposes CIA Involvement In 2012 French Presidential Election – Zero Hedge
In a move that is sure to unleash a fresh firestorm of accusations that Russia is interfering in the upcoming French elections, Wikileaks has has released three classified CIA "tasking orders" revealing details of a seven-month long spying campaign and involvement by the agency ahead of the 2012 French presidential election.
The 7 pages of documents reveal that all major French political parties "were targeted for infiltration by the CIA's human ("HUMINT") and electronic ("SIGINT") spies in the seven months leading up to France's 2012 presidential election."
The latest set of revelations are contained within three CIA tasking orders published as context for its forthcoming – and cryptic – CIA Vault 7 series.
Named as targets are the French Socialist Party (PS), the National Front (FN) and Union for a Popular Movement (UMP) together with current President Francois Hollande, then President Nicolas Sarkozy, current round one presidential front runner Marine Le Pen, and former presidential candidates Martine Aubry and Dominique Strauss-Khan.
According to Wikileaks, the CIA operation initially ran for 10 months from November 21, 2011, to September 29, 2012, and continued after the April-May 2012 French presidential election and into the formation of the new government…
MORE
.
—————————————————————————————
.
RINO John McCain Divulges U.S. Policy And Intelligence Secrets To Russian Phone Pranksters Posing As Ukrainian PM – True Pundit
.

.
Sen. John McCain divulged insider Intel on U.S. secret policy to a Russian comedian posing as Ukraine Prime Minister Volodymyr Groysman.
The duped Chairman of the Senate Armed Services Committee even coached the phone-prankster-posing Prime Minister on joining NATO.
This audio recording of the phone call is absolutely incredible.
McCain should know better than this, especially after schooling President Donald Trump daily on how to handle Russian foreign policy. McCain was also one of the harshest critics of Gen. Mike Flynn, former national security advisor who resigned this week for unauthorized correspondences with the Russian government prior to his swearing into office.
MORE
.
—————————————————————————————
.
Obama's Freeloading Welfare Users Pissed After Trump Kills Another Huge Freebie – Freedom Daily
While still mourning the loss of their prized "Obamaphones," the crackdown on welfare continued today with President Trump issuing a big blow that thousands of freeloaders are furious about. In a single swipe of his pen, our leader killed a massive freebie that these leeches are certainly not ready to let go of just yet.
The new executive order comes on the coattails of the immigration orders for good reason as it pertains most specifically to the illegals who cross our borders and suck off of the system for life. After a copy of the draft order first leaked this month by the Washington Post, liberals began to panic and now their nightmare just became a reality – much to the approval of hardworking Americans.
According to Conservative Tribune, immigrants trying to enter the U.S. will be vetted ahead of time for their potential use and intentions with government aid, without necessarily realizing it. The order explains that all will be screened to determine their "need for certain types of public aid" and the same practice will be applied to those already here who Barack Obama so freely let in. If they are found to be using the system in any inappropriate way, they will be deported…
MORE
.
—————————————————————————————
.
Trump Picks Alexander Acosta For Labor Secretary – Breitbart
.

.
President Donald Trump's new choice for the Department of Labor is former Justice Department official Alexander Acosta.
"I think he's going to be a tremendous Secretary of Labor," Trump said during his press conference at the White House on Thursday afternoon, announcing his decision.
Acosta, who has a Harvard law degree, is currently the dean of Florida International University College of Law and served on the National Labor Relations Board. He also clerked for Judge Samuel Alito on the Court of Appeals for the Third Circuit…
MORE
.
—————————————————————————————
.
Senate Confirms Mick Mulvaney As OMB Director – Daily Signal
The Senate voted 51-49 Thursday to confirm Rep. Mick Mulvaney, R-S.C., who will be tasked with addressing the nation's $20 trillion in national debt, as director of the Office of Management and Budget.
Mulvaney, a Republican representing South Carolina's 5th Congressional District in the House since 2011, will be responsible for directing the budget process and reforming entitlement policy at the Office of Management and Budget.
Romina Boccia, deputy director of the Thomas A. Roe Institute for Economic Policy Studies at The Heritage Foundation, told The Daily Signal in an email that Mulvaney has a proven track record of conservative leadership.
"With the national debt soon to exceed $20 trillion as spending on health care, old-age entitlements, and net interest is projected to grow steeply, driving our debt to ever greater heights, it's extremely encouraging to see a fiscal conservative with a conservative track record, such as Mick Mulvaney, confirmed as director of the White House budget office," Boccia said.
Rep. Mark Meadows, chairman of the House Freedom Caucus, said Mulvaney will serve President Donald Trump's administration well…
MORE
.
—————————————————————————————
.
Speaker Ryan: Obamacare Repeal Bill Coming Next Week – Hot Air
.

.
During his weekly press conference Thursday, House Speaker Paul Ryan announced a bill to repeal Obamacare would be introduced next week. "After the House returns following the Presidents Day, we intend to introduce legislation to repeal and replace Obamacare," Ryan said. He added, "It has become increasingly clear that this law is collapsing.
"Look at the events that happened this week. On Tuesday another major insurance company announced that it too will leave the marketplace. In its decision, Humana cited a lack of young people signing up, a problem that has dogged Obamacare for years now.
"And then on Wednesday, the CEO of Aetna, another large insurance carrier, said that Obamacare is in a death spiral…
MORE
.
—————————————————————————————
.
Judge Finds Probable Cause To Charge Governor Chrisite Over 'Bridgegate' – New York Post
A judge has found probable cause to charge New Jersey Gov. Chris Christie with official misconduct for his role in the Bridgegate scandal, according to reports Thursday.
Presiding Bergen County Municipal Court Judge Roy McGeady cited testimony from the federal trial of two former Christie aides convicted of scheming to close approach lanes to the George Washington Bridge in 2013 as revenge against a mayor who refused to endorse Christie's successful re-election bid.
McGeady's ruling stems from a complaint filed last year by retired Teaneck firefighter and political activist Bill Brennan, a Democratic candidate for governor who is seeking to have Christie prosecuted for second-degree official misconduct.
That crime is punishable by up to ten years in the slammer.
A Christie spokesman said McGeady was "violating the law, pure and simple."
"This concocted claim was investigated for three months by the Bergen County Prosecutor's Office, which summarily dismissed it, after concluding that the very same evidence relied upon again by this judge was utter nonsense," spokesman Brian Murray said…
MORE
.
—————————————————————————————
.
President Trump Excoriates Dishonset News Media In Thursday Press Conference – Fox News
.

.
President Donald Trump held a press conference today at the White House.
He began by blasting the media for its "dishonesty" and lamenting the "mess" that he inherited from President Barack Obama both at home and abroad.
The president said many people, including in the media, are unhappy because he's implementing his agenda and following through on the promises he made to the American people.
"This administration is running like a fine-tuned machine," he said, dismissing recent reports of a White House in "chaos."
The president called the country "drug-infested" and vowed to put a stop to it…
MORE
.
—————————————————————————————
.
Report: Millions Of Cancer Deaths Expected From Fukushima – Your News Wire
Millions of Japanese citizens could be at risk of dying from cancer as a result of the increasing amount of radiation pouring out of Fukushima.
According to a shocking report originally published by Fairewinds Energy Eduction (FEE), "Cancer on the Rise in Post-Fukushima Japan," one million citizens in Japan were thought to be at risk of developing thyroid cancers as a result of the meltdown.
That report based its conclusions on the the fact that scientists had understood the radiation levels at the reactor to be around 73 sieverts per hour.
However, according to new information, current radiation levels are more likely to be around 530 sieverts per hour – the highest it has been since the disaster occurred in March 2011.
These unimaginable levels represent shocking 132% increase in radiation than originally measured in 2011. Radiation of that magnitude could kill almost 50% of the Japanese population, according to a report by the National Institute of Radiological Sciences.
Greenmedinfo.com reports:
A shocking new report defies the chronically underestimated impacts of the Fukushima's triple meltdown on the risk of cancer in exposed populations, which does not just include Japan, but arguably the entire world…
MORE
.
—————————————————————————————
.
CNN Loses Court Battle Over Fake News Reporting – Political Insider
.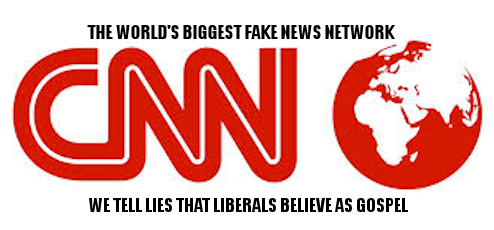 .
An impartial federal judge has issued a ruling in a lawsuit that essentially accuses CNN of peddling 'fake news' in their reporting.
The case involves a hospital CEO that sued the network for inflating infant mortality rates at St. Mary's Medical Center in West Palm Beach.
The former CEO of that facility, Davide Carbone, accused CNN of manipulating statistics and ignoring data that painted a different picture of the true rates at the hospital.
Manipulating statistics and ignoring facts to portray a skewed version of reality? CNN? Nah, couldn't be.
The attorney for Carbone said that "the case against CNN certainly fits the description of media-created 'Fake News.'"…
MORE
.
—————————————————————————————
.
Flashback: U.S. Army Labeled Hillary Clinton An 'Insider' Threat Risk – American Mirror
As the mainstream media has heart palpitations over Michael Flynn's alleged conversations with Russia, it's important to remember who was a part of a U.S. Army training last summer and deemed an actual "inside" threat risk.
NBC News reported:
An Army training presentation on insider threats included Hillary Clinton among a rogue's gallery of killers and leakers, citing the former secretary of state as an example of "careless or disgruntled employees," NBC News confirmed on Tuesday.
The unclassified slide, which first emerged on a Facebook page that spoofs the military, was confirmed by a U.S. military officials, who said it was used as part of a lesson on how to secure classified materials and improve safety.
A spokesperson from the Army's Training and Doctrine Command said the slide was developed 18 months ago.
"As is common with Army training requirements, the local unit was given latitude to develop their own training products to accomplish the overall training objective," the spokesperson said in a statement…
MORE
.
—————————————————————————————
.
California Schools Cut Meat, Cheese From Lunches To Fight Global Warming – Daily Caller
.

.
Oakland schools partnered with the environmental group Friends of the Earth (FOE) to fight global warming by making student lunches climate-friendly.
FOE gave kids a lunch menu designed to eliminate foods it says are "unsustainable for our planet." The new menu features far less meat and more plant-based food. Any meat or cheese the school did use came from "pastured, organic dairy cows." The student's lunch menu went from beef hot dogs and pepperoni pizza to vegan stir fry tofu and vegan tostadas. The new FOE-approved menu served meat and cheese-less frequently and reduced the portion sizes.
"This is a landmark moment for school food," Jennifer LeBarre, head of nutrition services for Oakland Unified School District, said in a FOE press statement…
MORE
.
—————————————————————————————
.
Kentucky 'Blue Lives Matter' Bill Passes Despite Disruption By BLM Racists – American Mirror
Black Lives Matter protesters failed in an attempt to shout down members of the Kentucky House of Representatives on Monday as they voted to approve new legal protections for first responders and police.
House members approved House Bill 14, a so-called Blue Lives Matter bill, in a 77-13 vote as activists in the gallery overlooking the house chamber repeatedly chanted "Black Lives Matter" to voice their opposition, the Courier-Journal reports.
The bill, now on its way to the Senate, follows similar legislation approved in Louisiana that makes it an official hate crime to attack police and first responders because of their occupation. The measure is aimed and deterring fatal ambushes of police officers that have more common in recent years amid protests by Black Lives Matter groups and other organizations over police-involved shootings.
State Rep. Kevin Bratcher, the bill's sponsor, said he was inspired in part by the shocking ambush in Dallas last summer that left five officers dead and numerous others wounded, WFPL reports.
"You guys don't know what's in my heart and I don't know what's in your heart, but I don't know how anybody could vote against this bill," Bratcher said…
MORE
.
—————————————————————————————
.
President Trump To Hold Large Rally At Melbourne, Florida Airport On Saturday – WKMG
.

.
President Donald J. Trump will hold a rally in Melbourne Saturday, the campaign committee Donald J. Trump for President announced.
Trump will appear at a rally that begins at 5 p.m. Saturday held inside the AeroMod International Hangar at Melbourne International Airport. Doors will open at 3 p.m.
People who want to attend can register for the rally here.
The president was last in Central Florida for a December rally in Orlando after winning the 2016 election.
About 10,000 people attended the thank-you tour event at the Central Florida Fairgrounds.
White House officials did not say if Trump will watch the SpaceX launch scheduled for Saturday morning from Cape Canaveral…
MORE
.
—————————————————————————————
.
Republican Bill To Eliminate The EPA Is Literally One Sentence Long – Daily Caller
Republican-backed legislation to eliminate the Environmental Protection Agency (EPA) is definitely one of the shortest bills Congress has dealt with in a while.
"The Environmental Protection Agency shall terminate on December 31, 2018" is all the bill says regarding EPA's elimination. The bill's preamble has more words than its legislative language.
Florida Rep. Matt Gaetz introduced the bill in February. The bill has three Republican cosponsors and has been referred to four House committees.
The Huffington Post obtained emails sent from Gaetz's office in early February, asking other members of Congress to support his bill to terminate the EPA. Three Republican have cosponsored Gaetz's bill.
"Our small businesses cannot afford to cover the costs associated with compliance, too often leading to closed doors and unemployed Americans," Rep. Matt Gaetz wrote to colleagues
"It is time to take back our legislative power from the EPA and abolish it permanently," Gaetz wrote.
Republicans have long dreamed of eliminating or radically restructuring EPA. The GOP's 2016 platform suggested turning EPA "into an independent bipartisan commission, similar to the Nuclear Regulatory Commission, with structural safeguards against politicized science."…
MORE
.
—————————————————————————————
.
Trump Chooses Vice Admiral Robert Harward As New National Security Advisor – Daily Mail
.

.
The Trump administration has offered the job of White House national security adviser, vacated by former U.S. intelligence official Michael Flynn, to Vice Admiral Robert Harward, said two U.S. officials familiar with the matter on Wednesday.
It was not immediately clear if Harward, a former deputy commander of U.S. Central Command who has Navy SEAL combat experience, had accepted the offer, according to sources.
A White House spokesperson had no immediate comment.
Flynn resigned on Monday after revelations that he had discussed U.S. sanctions on Russia with the Russian ambassador to the United States before President Donald Trump took office…
MORE
.
—————————————————————————————
.
Andy Puzder Withdraws As Labor Secretary Nominee – Daily Caller
President Donald Trump's nominee to lead the Department of Labor, CKE Restaurants CEO Andy Puzder, withdrew his name from consideration Wednesday.
In a statement provided to The Associated Press, Puzder said that he was "honored to have been considered by President Donald Trump to lead the Department of Labor and put America's workers and businesses back on a path to sustainable prosperity." His Senate hearing was scheduled for the next day.
Senate Majority Leader Mitch McConnell informed the White House that Puzder lacked the votes necessary for confirmation, effectively ending any effort to save his nomination.
Following news of his withdrawal, Senate Democrats and representatives took to Twitter, heralding it as a major victory.
Puzder was the focus of an intense campaign by union-backed protesters, Fight for $15 activists and Democrat senators to block his nomination.
He was criticized after admitting to hiring an illegal immigrant housekeeper with his wife. "My wife and I employed a housekeeper for a few years, during which I was unaware that she was not legally permitted to work in the U.S.," Puzder explained, following the accusations…
MORE
.
—————————————————————————————
.
Netanyahu Says There's 'No Greater Supporter Of The Jewish People' Than Trump At Joint Press Conference – Breitbart
.

.
Israeli Prime Minister Benjamin Netanyahu praised Donald Trump and his staff for their support of Israel during a press conference at the White House on Wednesday.
"I've known the president and I've known his family and his team for a long time. There is no greater supporter of the Jewish people and the Jewish state than president Donald Trump," Netanyahu said. "I think we should put that to rest."
Trump was asked by an Israeli reporter about the "sharp rise" in anti-Semitism in the United States after his election as president and suggested that he was "playing with xenophobia and maybe racist tones."…