.
House Votes To Undo Obama-Era Gun Control Rule – Washington Examiner
.

.
The House on Thursday voted to undo an Obama-era rule that Republicans said wrongly blocked certain people from buying guns.
The rule, approved in the wake of the 2012 massacre of kindergartners in Newtown, Conn., expanded whose names must automatically be entered into the National Instant Criminal Background Check System, thereby preventing them from buying a gun.
Under the rule, anyone with a mental disability receiving Social Security Administration benefits and requiring third-party assistance with their finances is barred from purchasing firearms…
MORE
.
—————————————————————————————
.
NAACP Chapter Led By Embezzler Is Overseen By Convicted Murderer – Daily Caller
A high-ranking NAACP official convicted of murder threatened to "fire back" if The Daily Caller News Foundation Investigative Group (TheDCNF) reported that a new branch president under his oversight embezzled from the previous nonprofit that he ran.
Gerald Hankerson, president of the Alaska, Oregon and Washington State regional NAACP, told TheDCNF he wasn't "authorizing" the disclosure because it "strikes a blow to the NAACP by indicating that we allow criminals at the leadership."
Hankerson himself was sentenced to life in prison for aggravated murder and spent 23 years in prison before being granted leniency because he, in the governor's words, "accepted full responsibility of his conduct," but now claims he is innocent.
TheDCNF reported Thursday that the Anchorage, Alaska, branch of the NAACP in November elected Kevin McGee, who had been convicted of using his previous position as president of a government employees union to steal from, as a court document put it, "the very people he was supposed to represent." In a victim impact statement, the union called McGee "an opportunistic thief who has shown no remorse."…
MORE
.
—————————————————————————————
.
Berkeley Blowback: Milo Book Sales Soar 12,740% Overnight – Zero Hedge
.

.
Following the violent anti-free-speech protests in Berkeley, California last night – sparked by cal's special snowflakes hurt feelings at the potential words that would come out of Milo Yiannopoulos' mouth during a sold-out event – it appears America's curiousity has been piqued.
Sales of Milo's book have increased 12,740% overnight sending it rocketing from 642nd to 5th ranked best-seller on Amazon. Pretty impressive considering the book is not even released until March 14th 2017.
So despite all the best efforts of the liberal intelligentsia to shut down his 'free-speech' last night – hurting the feelings of 600 conservatives who were looking forward to the event – we suspect a lot more than 600 Americans are now about to get a crash course in how Milo thinks…
MORE
.
—————————————————————————————
.
Washington Post Forced To Make Embarrassing Correction After Reporting Trump Threatened to 'Invade Mexico' – IJR
After highlighting an Associated Press story that claimed President Donald Trump had threatened the president of Mexico with invasion to get rid of "bad hombres," The Washington Post has had to walk back that claim.
But not before the story spread widely via Time Magazine, Mic, Mother Jones, Vox, and many other publications.
The story about the "threatened invasion of Mexico" was contained in a larger story about another reportedly testy conversation President Trump had with the Prime Minister of Australia.
The AP story had no named sourcing and contained responses by the Mexican government that the claim was "absolutely false" and "did not occur." Despite this, the story ran with the headline:
"Trump to Mexico: Take care of 'bad hombres' or US might"
The Washington Post ran with it. Then things blew up, and this Pulitzer Prize winner was beguiled by the notion that President Trump would suggest an invasion…
MORE
.
—————————————————————————————
.
Veteran-Owned Coffee Company Vows To Hire 10,000 Veterans To Counter Starbucks' Refugee Vow – Liberty News Now
.

.
Starbucks CEO Howard Shultz reacted to President Trumps temporary travel ban from refugees from seven nations by vowing to hire 10,000 refugees.
The move, which was clearly political in nature and designed from a supporter of Hillary Clinton, did not go over well with "red state" Americans.
One of those Americans is Evan Hafer, founder of Black Rifle Coffee Company.
Evan started out in the National Guard then transitioned to active duty as a Special Forces operator. The coffee lover then went civilian and contracted with the State Department and the CIA throughout the War on Terror…
MORE
.
—————————————————————————————
.
GOP Suspends Rules Again To Approve Trump's EPA Pick After Democrat Boycott – New York Post
A Senate committee on Thursday cleared Scott Pruitt to head the Environmental Protection Agency despite Democrats boycotting the vote for a second day.
Republicans on the Environment and Public Works Committee unanimously agreed to suspend the rules to allow for a vote without any Democrats present.
Committee Chairman John Barrasso (R-Wyo.) called the Democratic boycott "disappointing."
"We will not allow it to obstruct," he added. "We had an election last November. The people spoke and now it is time to set up a functioning government and that includes a functioning EPA."
It's the second time this week GOP-led committees had to toss out the rules to respond to boycotting Democrats.
The Senate Finance Committee earlier circumvented the rules to approve Steven Mnuchin for Treasury secretary and Tom Price for health and human services secretary. Rules required that at least one Democrat be present for committee business, but Democrats failed to show up at the Finance Committee for two consecutive days…
MORE
.
—————————————————————————————
.
Australian PM Corrects MSM Fake News Story: No, Trump Did Not Hang Up On Me, Our Conversation Ended Cordially – Sky News
.

.
Donald Trump has blasted as 'dumb' a refugee deal between Australia and the United States, but Prime Minister Malcolm Turnbull is confident the president won't backflip on their agreement.
An explosive tweet from Mr Trump has once again cast doubt on the deal, in which the US would take refugees currently held on Manus Island and Nauru in return for Australia accepting refugees from Central America.
'Do you believe it? The Obama Administration agreed to take thousands of illegal immigrants from Australia. Why? I will study this dumb deal!' the U.S. president tweeted on Thursday…
MORE
.
—————————————————————————————
.
Fake News Update: Trump Didn't Ease Russia Sanctions, Obama Did – Fire Andrea Mitchell
Another fake news media story about Donald Trump easing sanctions on Russia has been shot down by the truth. Earlier the media, like the New York Times was claiming that Donald Trump eased some sanctions on Russia via the Treasury Department. The fake news story about Trump easing sanctions on Russia was first reported by Reuters and spread on social media by the New York Times. Here is the original tweet:
=============================================
Eric Lipton
@EricLiptonNYT
Trump's Treasury Department eases sanctions on Russian intelligence agency http://reut.rs/2jHGExD via
12:53 PM – 2 Feb 2017
=============================================
Then hours later, after backlash and the truth being revealed, Eric Llpton had to backtrack on his false claim of Trump easing sanctions on Russia and admitting it was actually Obama who eased the sanctions.
The media will stop at nothing to try and smear Trump, get the Russia collusion story going again, or just try anything to smear him. Pathetic, really after what the left wing progressives did last night in Berkeley. That isn't too big of a story in these left wing rags. But Obama policies on Russia that are attributed to Trump are YUGE stories…
MORE
.
—————————————————————————————
.
ICE 'Most Wanted Fugitive' Captured In New Jersey – ICE
.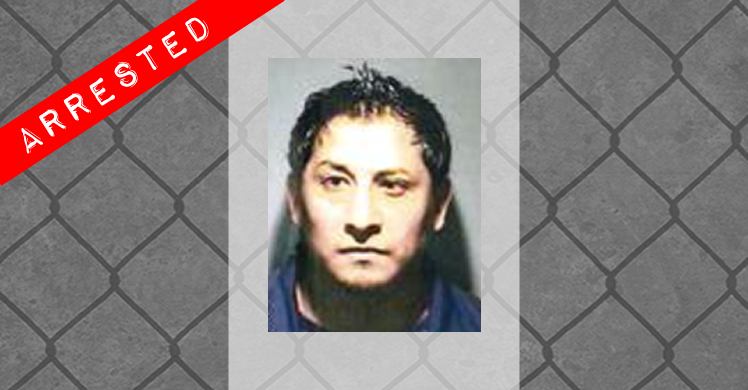 .
U.S. Immigration and Customs Enforcement's (ICE) Enforcement and Removal Operations (ERO) Newark Fugitive Operations team officers arrested one of ERO's most wanted fugitives Tuesday.
Javier Atlixqueno-Vaquero, 37, a citizen of Mexico, was arrested late Tuesday night after ERO identified Vaquero leaving his residence. Atlixqueno is a convicted felon for the crimes of sexual assault with a minor, felony sale of hallucinogen/narcotic controlled substance, and felony failure to appear.
He was ordered removed by an immigration judge May 7, 2004 and was removed from the U.S. to Mexico May 19, 2004. Atlixqueno unlawfully re-entered the U.S. at an unknown date…
MORE
.
—————————————————————————————
.
Texas Governor Abbott Cuts Off $1.8 Million In Grants To 'Sanctuary County' – The Hill
Texas Gov. Greg Abbott (R) has cut funding to Travis County, the home of the city of Austin, following through on a threat to block state grants over a new sheriff's refusal to cooperate with federal immigration authorities.
Abbott's office said Monday it would cancel $1.8 million in grants to law enforcement programs in the county, the state capital and the University of Texas's flagship campus. The governor said he is asking state agencies to identify other grants to the county that he could also block.
The cuts come as Travis County Sheriff Sally Hernandez, newly elected in November, begins implementing a new policy blocking deputies from asking anyone they apprehend about their immigration status. Hernandez has also said her office will not hold undocumented immigrants in county jails after they complete sentences for minor crimes, even if asked by federal Immigration and Customs Enforcement officials.
The so-called sanctuary policy enraged Abbott, who threatened to cut state funding if Hernandez went ahead with plans to implement the policy beginning Wednesday. In a letter to Hernandez last week, Abbott called the policy "dangerous," "shortsighted," "reckless" and "frivolous."…
MORE
.
—————————————————————————————
.
Trump Threatens To Block Berkeley Federal Funding After Left-Wing, Domestic Terrorists Riot At Milo Event – Breitbart
.

.
President Donald Trump reacted to the massive rioting at UC-Berkeley in response to a scheduled campus speech by Breitbart News editor Milo Yiannopoulos.
"If U.C. Berkeley does not allow free speech and practices violence on innocent people with a different point of view – NO FEDERAL FUNDS?" Trump wrote on Twitter early Thursday morning.
News of the rioting made cable news last night as students smashed ATMs and bank windows, looted a Starbucks, beat Trump supporters, pepper sprayed innocent individuals, and set fires in the street. Others spray painted the words "Kill Trump" on storefronts…
MORE
.
—————————————————————————————
.
In Defense Of Religious Liberty, Trump Vows To Repeal Johnson Amendment – Washington Free Beacon
President Donald Trump vowed to repeal the Johnson Amendment during the National Prayer Breakfast on Thursday.
The Johnson Amendment puts limits on the political activities of non-profit organizations, such as endorsing or opposing political candidates.
The amendment applies primarily to churches and other non-profit organizations with 501(c)(3) tax exemptions. The amendment was named after former President Lyndon B. Johnson, who proposed the bill when he was a Texas senator.
Trump said he would "get rid of and totally destroy the Johnson Amendment."
"That is why I will get rid of and totally destroy the Johnson Amendment and allow our representatives of faith to speak freely and without fear of retribution," Trump said.
As a candidate, Trump promised he would push to repeal the Johnson Amendment in an effort to defend and expand religious liberty. Trump said that religious liberty is currently under threat.
"Freedom of religion is a sacred right. But it is also a right under threat all around us," Trump said…
MORE
.
—————————————————————————————
.
Married Pastor Caught Fooling Around With Married Woman, Flees Scene In Birthday Suit – Tallahassee Democrat
.

.
A well-known Tallahassee pastor was forced to flee naked after a husband came home early and found him having sex with the man's wife.
The details of the Jan.17 episode outlined in a police report, combined with Pastor O. Jermaine Simmons' address to members of his Jacob Chapel congregation about the incident, have been the subject of intense social media and internet buzz.
The address, which was filmed and uploaded to YouTube by someone in the congregation, has been seen by tens of thousands over the last week. The story also was discussed on the nationally syndicated Tom Joyner Morning Show, which airs on WHBX in Tallahassee…
MORE
.
—————————————————————————————
.
474 Arrested, 28 Sexually-Exploited Children Rescued During Statewide Human Trafficking Operation In California – KTLA
Hundreds of people were arrested and dozens of sexually exploited children and adult victims were rescued across California during a statewide operation to combat human trafficking, the Los Angeles County Sheriff's Department announced Tuesday.
More than 30 federal, state and local law enforcement agencies and task forces, including the Los Angeles Regional Human Trafficking Task Force, participated in the third annual "Operation Reclaim and Rebuild" enforcement operation, according to a sheriff's news release.
The statewide operation took place over the three-day period between last Thursday and Saturday.
In total, 474 arrests were made, including 142 males on solicitation charges, and 36 males on suspicion of pimping, according to figures provided by the Sheriff's Department.
Additionally, 28 commercially and sexually exploited children and 27 adult victims were rescued.
"You are worthy of more. And we will work tirelessly with our partners … to provide you services and help you rebuild your life," Sheriff Jim McDonnell said, addressing the victims during a news conference on Tuesday.
The minors who were recovered during the operation were being cared for by various children and family services agencies across the state, according to sheriff's officials…
MORE
.
—————————————————————————————
.
Speech Police: Canada Hiring 55 People To Monitor 'Hate Speech' – Red Alert Politics
.

.
In response to the deadly terror attack that claimed the lives of six Muslim Canadians who were peacefully praying at a mosque in Quebec City, the government is attacking free speech rights.
Radio Canada reported on Wednesday that Montreal police arrested a 47-year-old man in the middle of the night for writing hateful comments on social media about Muslims.
No Canadian media outlet reported that any of the man's comments were perceived as a direct threat.
He is not alone, though, Montreal police noted that they have gone after at least two other individuals for hate speech online…
MORE
.
—————————————————————————————
.
Fake News: Man Who Claimed Mom Died Due To Trump 'Ban' Lied – Breitbart
An Iraqi-American man who made headlines earlier this week by claiming that his ailing mother had died because of President Donald Trump's executive order on immigration lied, according to the imam of his local mosque, Detroit's Fox 2 reported Wednesday.
The original story was that Mike Hager, a U.S. citizen born in Iraq, was visiting relatives in Iraq but was forced to abandon his mother in that country when he tried to return home.
Hager said he was returning home with his family that included his sick mom. They were returning home to the United States where his mother has lived since 1995. As they were waiting in line at the airport in Iraq on Friday, he was told that he could pass through because he was a U.S. citizen. But his family members – including his mom – weren't allowed, despite holding green cards.
"I was just shocked. I had to put my mom back on the wheelchair and take her back and call the ambulance and she was very very upset. She knew right there if we send her back to the hospital she's going to pass away – she's not going to make it," Hager said.
Sadly, he was right. He said Naimma, who lived in the United States since 1995, wasn't allowed to come home and he said she died in her native country…
MORE
.
—————————————————————————————
.
Anti-Trump Protest Leader Charged With Sexually Abusing Teenage Boy – Daily Wire
.

.
Following the stunning election victory of President Donald Trump on November 8, the leftist hub of Portland, Oregon has been the home to many anti-Trump protests, which often metamorphosis into violent riots.
As reported by KOIN, leading leftist activist and Portland's Resistance group leader Micah Rhodes, 23, helped to activate and galvanize such anti-Trump riots. He also happens to be a registered sex offender who is currently facing charges for sexually abusing a teenage boy he met on a gay dating app.
"Rhodes allegedly met the teenage boy on gay dating app Grindr," reports The Daily Caller. "The teen told police that Rhodes knew he was a minor before they had sex, but that the two did so on multiple occasions anyway…
MORE
.
—————————————————————————————
.
Meet The Democrats Who Supported Gorsuch In 2006 – Daily Caller
President Donald Trump's nominee to succeed Justice Antonin Scalia on the Supreme Court, Judge Neil Gorsuch, was confirmed by the Senate to his seat on the 10th U.S. Circuit Court of Appeals without a single dissenting vote.
Confirmed just two months after President George W. Bush submitted his name for the Senate's consideration, not a single Democrat raised an objection to his confirmation in July 2006. He was approved on a voice vote.
Here's a list of Democrats who supported Gorsuch's confirmation:
Former President Barack Obama
Former Vice President Joe Biden
Former Sen. Harry Reid
Senate Minority Leader Chuck Schumer
Senate Minority Whip Dick Durbin
Sen. Dianne Feinstein, ranking member of the Senate Committee on the Judiciary
Sen. Maria Cantwell
Sen. Tom Carper
Sen. Patrick Leahy
Sen. Robert Menendez
Sen. Patty Murray
Sen. Bill Nelson
Sen. Jack Reed
Sen. Debbie Stabenow
Sen. Ron Wyden…
MORE
.
—————————————————————————————
.
Senate Confirms Rex Tillerson As Secretary Of State – New York Post
.

.
President Trump added one new member to his Cabinet Wednesday, while three other nominees moved closer to confirmation despite fierce Democratic opposition.
The Senate approved Rex Tillerson, the former ExxonMobil CEO, as secretary of state by a largely party-line vote of 56-43.
But three Democrats joined the Republican majority: Mark Warner of Virginia, Heidi Heitkamp of North Dakota and Joe Manchin of West Virginia. Independent Angus King of Maine, who caucuses with Democrats, also voted to confirm Tillerson…
MORE
.
—————————————————————————————
.
Kuwait Issues Its Own Trump-esque Visa Ban For Five Muslim-Majority Countries – Albawaba
Citizens from five Muslim-majority countries will no longer be able to obtain Kuwaiti visas, after reports the Gulf state issued tight entry restrictions that mirrored U.S. President Donald Trump's Muslim ban.
Syrians, Iraqis, Iranians, Pakistanis and Afghans will not be able to obtain visit, tourism or trade Kuwaiti visas with the news coming one day after the US slapped its own restrictions on seven Muslim-majority countries.
Passport holders from the countries will no lot be allowed to enter the Gulf state while the blanket ban is in place and have been told not to apply to visas.
Kuwaiti sources told local media that the restrictions were in place due to the "instability" in the five countries and that the ban would be lifted once the security situation improves.
Pakistan and Afghanistan have all witnessed violence from extremist groups, while Syria and Iraq are embroiled in internal conflicts.
Although mainly peaceful, tensions between Iran and the Gulf have ratched up over the past year with the GCC powers accusing Tehran of attempting to destabalise the region.
Kuwait is concerned about the threat of extremist groups such as al-Qaeda and the Islamic State group with both militant organisations have a presence in Syria, Iraq, Afghanistan and Pakistan…
MORE
.
—————————————————————————————
.
British Parliament Approves First Stage Of Brexit – News Max
.

.
British MPs on Wednesday approved the first stage of a bill empowering Prime Minister Theresa May to start pulling Britain out of the European Union.
MPs approved the bill, which would allow the government to trigger Article 50 of the EU's Lisbon Treaty and formally begin two years of exit negotiations, by a margin of 498 to 114.
It was the first Brexit-related vote in the House of Commons, with a second and final vote in the lower house set for next week.
The opposition Labour party ordered MPs not block the bill, but dozens rebelled…
MORE
.
—————————————————————————————
.
Mexico Remittances Reached Almost $27 Billion In 2016 – Washington Times
The money sent home to Mexico by migrants living abroad rose to almost $27 billion in 2016, the highest on record.
Remittances rose 8.8 percent, from $24.78 billion in 2015 to $26.97 billion in 2016.
Mexico's central bank said Wednesday almost all the money was sent to Mexico by electronic transfers. About $600 million continues to arrive in cash or by money orders.
Remittances have become Mexico's most important source of foreign income after manufacturing exports of almost $34 billion per year.
Remittances have far surpassed the $15.6 billion Mexico earns from oil exports and the $17.5 billion in tourism income Mexico received in 2015.
U.S. President Donald Trump has suggested the U.S. might retain some remittances to pay for a wall between the countries, a project Mexico opposes…
MORE
.
—————————————————————————————
.
Trump To McConnell: Go Nuclear If Dems Block Gorsuch – News Max
.

.
President Donald Trump urged Majority leader Mitch McConnell Wednesday to 'go nuclear" and change the rules of the Senate if necessary to swiftly push through his Supreme Court nominee, Judge Neil Gorsuch.
Trump's words immediately escalated what's shaping up as a feverish partisan battle over the vacancy on the Supreme Court.
Trump's endorsement of a scenario known on Capitol Hill as the "nuclear option" came the morning after he announced Gorsuch's nomination.
"I would say, if you can, Mitch, go nuclear because that would be an absolute shame if a man of this quality was caught up in the web," Trump said at the White House…
MORE
.
—————————————————————————————
.
How To Defeat Weaponized Empathy – Dystopic
I've spoken at great length on the matter of Weaponized Empathy. It is the primary weapon of the modern Left. Indeed, it so completely dominates their tactical thinking that everything else in their arsenal pales in comparison. Defeating this weapon ought to be the foremost on the mind of any opponent of the Progressive Left.
Almost nothing else matters, at this point. Any victory achieved without defeating Weaponized Empathy will be hollow and Pyrrhic. You may succeed in lowering taxes for a time, or passing some military budget items you want. But the Progressive steamroller will go on, slowly, inexorably, swallowing entire civilizations in the old Fabian manner. The war will be lost unless the weapon is destroyed.
What is Weaponized Empathy? It is the deliberate hijacking of your own moral standards, your ability to empathize with your fellow man, in order to force you to serve someone else's narrative. It is, in essence, a highly sophisticated form of guilt-tripping designed to turn you into a slave.
You might consider it an evolution of the Alinsky tactic of forcing the enemy to live up to their own moral standards. But it goes beyond that. It forces an enemy to embrace your moral standards or suffer tremendous peer pressure and socially-engineered "justice" at the whims of the mob…
MORE
.
—————————————————————————————
.
Trump Blackballs CNN; Refuses To Let Surrogates Appear On "Fake News" Network – Zero Hedge
.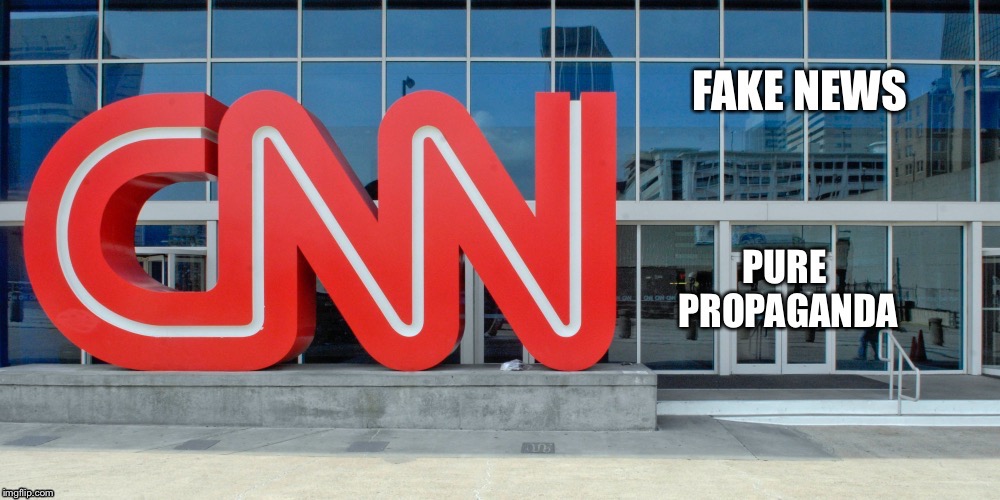 .
Well, it's official. According to a note from Politico, the White House has confirmed that surrogates of the Trump administration will no longer appear on CNN and will instead go to "places where we think it makes sense to promote our agenda."
"We're sending surrogates to places where we think it makes sense to promote our agenda," said a White House official, acknowledging that CNN is not such a place, but adding that the ban is not permanent.
A CNN reporter, speaking on background, was more blunt: The White House is trying to punish the network and force down its ratings.
"They're trying to cull CNN from the herd," the reporter said…
MORE
.
—————————————————————————————
.
GOP-Led Senate Committee Suspends Rules To Clear Mnuchin, Price Nominations In Face Of Democrat Obstruction – Fox News
The Senate on Wednesday confirmed Rex Tillerson as secretary of State, as part of a fast-paced day for majority Republicans who also pushed past Democratic resistance to advance three other President Trump Cabinet picks to a final vote.
The vote to confirm the former ExxonMobil executive as the country's top diplomat was 56-43.
Trump, during Tillerson's swearing in in the Oval Office, said that it is "time to bring a clear-eyed focus to foreign affairs." He also praised Tillerson's background, telling him, "Your whole life has prepared you for this moment."
Earlier in the day, Senate Republicans, frustrated by Democrats' attempts to delay other Cabinet confirmations, moved swiftly to advance three nominees to a final vote.
On the most contentious nomination, the Senate Judiciary Committee voted along party lines, 11-to-9, to approve Sen. Jeff Sessions, R-Ala., for U.S. attorney general.
The move came after Democrats dragged out proceedings a day earlier. The committee advanced Sessions to the floor on an 11-9 vote.
"No doubt we have the votes" to confirm Sessions, said Sen. Mike Lee, R-Utah, a committee member. "It's going to get done."…
MORE
.
—————————————————————————————
.
Jeff Sessions Approved By Senate Committee – The Hill
.

.
A Senate committee voted to confirm Sen. Jeff Sessions (R-Ala.) to be attorney general on Wednesday, two days after the growing controversy surrounding President Trump's travel ban on seven Muslim nations led to the firing of an acting attorney general for insubordination.
The Senate Judiciary Committee approved Sessions 11-9 along party lines. His nomination now goes to the floor, where he is widely expected to be confirmed given the GOP's 52-seat majority.
The committee vote comes as Senate Democrats have sought to slow progress on other Trump nominees, including Steve Mnuchin, the pick at the Treasury Department, and Rep. Tom Price (R-Ga.), Trump's pick to lead the Health and Human Services Department…
MORE
.
—————————————————————————————
.
31 Pounds Of Cocaine Found In Nose Of American Airlines Plane – CNN
Seven bricks of cocaine with a street value of at least $200,000 were discovered in the nose of an American Airlines plane that flew from Colombia to Oklahoma, Tulsa County Sheriff's Office said in a statement.
The Boeing 757 flew first from Bogotá to Miami International Airport, where it was flagged for maintenance. Workers in Miami were too busy, so they diverted the jet to Tulsa International Airport, where a technician on Sunday noticed that insulation in the nose gear's electronics bay looked new, the sheriff's office said.
The technician moved aside the insulation, spotted the drugs, and called the sheriff's office, the department said.
The bricks were covered in wheel grease that appeared to have been applied to the bricks to ward off drug dogs, said Casey Roebuck, communications director for the Tulsa County Sheriff's Office.
About 14 kilos – 31 pounds – of cocaine was removed from the plane, the sheriff's office said.
Because of the sophistication of the operation, authorities believe it is cartel-related, Roebuck said. The Drug Enforcement Administration in Miami is now investigating…
MORE
.
—————————————————————————————
.
Prosecutors Weigh Child Porn Charges Against Anthony Weiner – Wall Street Journal
.

.
Federal prosecutors are weighing bringing child-pornography charges against former Rep. Anthony Weiner over sexually explicit exchanges he allegedly had with a 15-year-old girl, according to people familiar with the matter.
Mr. Weiner, a New York Democrat, is being investigated by the U.S. attorney's office in Manhattan and the Federal Bureau of Investigation, which seized his electronic devices, including a laptop and a cellphone, as part of the probe.
Officials initiated the investigation last fall, after the Daily Mail in the U.K. reported that Mr. Weiner had exchanged sexually explicit messages and photos with the girl…
MORE
.
—————————————————————————————
.
California Lawmakers Want 'Third Gender Option' For Drivers' Licenses – Washington Free Beacon
Legislation introduced in California would create a third gender option on drivers' licenses and expedite the process for individuals to change their sex on their birth certificate without undergoing a sex change.
The "Gender Recognition Act," sponsored by state senators Toni Atkins of San Diego and Scott Weiner of San Francisco, would add "nonbinary" to the list of male and female genders on state identification documents.
"Our society is becoming more enlightened every day about gender identity," said Atkins when introducing the bill last week. "It's time for our state to make it easier for transgender Californians and those who don't conform to traditional notions of gender to have state-issued identification documents that reflect who they truly are." She added: "This bill will help them avoid the discrimination and harassment that too many of these residents face in their daily lives."
California law currently requires individuals seeking to change their birth certificate to provide proof from a doctor that they have undergone "clinically appropriate treatment for the purpose of gender transition."
The new legislation would remove this requirement and allow individuals to change their gender without a hearing, if no one files an objection…