.
Newt Gingrich Tops Trump's VP List – NewsMax
.

.
Former House Speaker Newt Gingrich is now the leading candidate to be tapped by Donald Trump as his running mate, a close confidante of Trump tells Newsmax.
On Tuesday, Trump told the AP that he has whittled down his choices to 5 or 6 names.
"I have a list of people that I would like," Trump revealed in his interview Tuesday.
But the name that keeps cropping up as his favorite is Gingrich, a Trump confidante tells Newsmax…
MORE
.
—————————————————————————————
.
Chelsea's Husband's Hedge Fund A Total Disaster, Closes After Losing 90% Of Its Value – TruthFeed
Hillary Clinton's son-in-law, Marc Mezvinsky is finally shutting down the Greece-focused fund, after losing nearly 90% of its value. Investors were told last month that Eaglevale Hellenic Opportunity would finally be put out of its misery and would shutter.
The closure comes as the worst possible time: we are confident that Donald Trump will be quick to work it into his political attack routine.
Mr. Chelsea Clinton and his partners began raising money in 2011 from investors for the firm's flagship fund. Since then, that portfolio has posted uneven performance. A Stanford University graduate, Mr. Mezvinsky worked at Goldman for eight years before leaving to join a private equity firm. He left that job to form Eaglevale with two longtime Goldman partners, Bennett Grau and Mark Mallon. The hedge fund firm is named after a bridge in Central Park.
As noted above, some of the firm's earliest investors were Goldman partners, including Lloyd C. Blankfein, Goldman's chief executive officer, who let Eaglevale use his name in marketing the flagship fund. Ironically this is in addition to the hundreds of thousands of dollars that Goldman paid to Marc's mother-in-law…
MORE
.
—————————————————————————————
.
Former Mexican President Vicente Fox Doubles Down On Trump Criticism, Calls Him 'Hated Gringo' – Fox News
.

.
Former Mexican President Vicente Fox doubled down on his criticism of presumptive Republican presidential nominee Donald Trump in a recent interview, comparing him to Latin American dictators and calling him a "hated gringo" while also giving him the middle finger.
Fox made the obscene gesture to Trump after appearing on the Kickass Politics podcast with host Ben Mathis. The interview was pre-recorded and released Tuesday.
"He is the ugly American," he told Mathis. "He is the hated gringo because he's attacking all of us. He's offending all of us."…
MORE
.
—————————————————————————————
.
An Out-Of-Control EPA Loses Yet Another Court Case – Investor's Business Daily
When Wyoming rancher Andy Johnson decided to create a stock pond for horses and cattle on his 8-acre property, he did what any conscientious landowner would do. He got permits from both the state and local government before moving any dirt.
What he didn't count on was a power-mad Environmental Protection Agency, which in January 2014 said Johnson's pond violated the Clean Water Act – even though the CWA exempts stock ponds – told him to get rid of it, and threatened him with a $37,500 fine for every day he delayed.
Rather than cave to federal thuggery, Johnson refused the order, and then sued the EPA with the help of the invaluable Pacific Legal Foundation. Environmental experts he commissioned said the pond was exempt, and served as a habitat for migratory birds, fish and wildlife.
More than two years later, Johnson won. In a settlement reached with the EPA, he gets to keep his pond, he won't need to get a federal permit, the EPA fines have been removed, and all Johnson agreed to do was plant some willow trees and limit access to a portion of his pond for a while…
MORE
.
—————————————————————————————
.
UK Home Office Gives Up Trying To Deport Six Al-Qaeda Suspects – Clarion Project
.

.
The UK's Home Office admitted defeat in a 10-year legal battle to deport six al-Qaeda linked terrorism suspects to Algeria.
The Special Immigration Appeals Commission (SIAC) ruled in April that to deport the terror suspects would violate their human rights. This week the Home Office decided not to appeal, giving up on the case and effectively granting the men the right to stay in the UK.
"It is not inconceivable that these Appellants, if returned to Algeria, would be subject to ill-treatment infringing Article 3 [prohibition of torture under the European Convention on Human Rights]," the court ruled in April. "There is a real risk of such a breach."…
MORE
.
—————————————————————————————
.
Dry Rot In Academia – Thomas Sowell
Jason Riley has now joined the long and distinguished list of people invited – and then disinvited – to give a talk on a college campus, in this case Virginia Tech.
Mr. Riley is a Senior Fellow at the Manhattan Institute, a columnist for the Wall Street Journal and, perhaps most relevantly, author of a very insightful book titled Please Stop Helping Us: How Liberals Make It Harder for Blacks to Succeed.
In short, Jason Riley's views on race are different from the views that prevail on most college campuses. At one time, 50 years ago or earlier, exposing students to a different viewpoint was considered to be a valuable part of their education. But that was before academia – and the education system in general – became virtually a monopoly of the political left.
Today one can literally go from kindergarten to becoming a graduate student seeking a Ph.D., without ever hearing a vision of the world that conflicts with the vision of the left.
Conservative critics who object on grounds that the views of the left are wrong miss the point. Regardless of whose views become a monopoly, education suffers. John Stuart Mill understood this back in the middle of the 19th century…
MORE
.
—————————————————————————————
.
Hillary's Emails Hacked By Russia, Kremlin Deciding Whether To Release 20,000 Stolen Emails – Gateway Pundit
.

.
The Kremlin is debating whether to release the 20,000 emails they have hacked off of Hillary Clinton's server.
According to a report from four days ago, beginning in 2011, the Russians began monitoring Romanian computer hacker Marcel Lazăr Lehel (aka Guccifer) after he attempted, unsuccessfully, to break into the computer system of the Russian funded RT television network.
After monitoring Guccifer, the Russians were reportedly able to record (both physically and electronically) his actions which allowed the Russian intelligence analysts, in 2013, to not only detect his breaking into the private computer of Secretary Clinton, but also break in and copy all of its contents as well…
MORE
.
—————————————————————————————
.
Police Chief Apologises After 'Suicide Bomber' Shouted 'Allahu Akbar' During Trafford Centre Training Exercise – Manchester Evening News
Greater Manchester Police came under fire on social media following the staged training exercise with people demanding to know why it had been linked to Islam.
Police chiefs have apologised after a 'suicide bomber' shouted 'Allahu Akbar' just before a fake terrorist attack at the Trafford Centre .
GMP came under fire on social media following the staged training exercise with people demanding to know why it had been linked to Islam.
'Allahu Akbar' is Arabic for 'God is Greater.
Assistant Chief Constable Garry Shewan responded personally to the complaints on Twitter, saying the use of the phrase was unacceptable and apologised to anyone who was offended.
He then released a statement repeating the apology and saying it was 'unacceptable' to use the phrase…
MORE
.
—————————————————————————————
.
Astoria Residents Meet De Blasio's "Foolish" $2.5 Billion Streetcar – Gothamist
.

.
Astoria residents packed into the Variety Boys & Girls Club on Monday night to voice their concerns about Mayor de Blasio's proposed $2.5 billion Brooklyn Queens Connector (BQX). Many argued that the streetcar, which the mayor has called a "noble experiment" in outer-borough transit, would burden low and middle-income taxpayers while serving real estate interests and high-rise residents along the Queens waterfront.
"If this is going to alleviate some of the subway crowding, that's good," said Mary McClary, 70. "If the fare is going to be compatible with subway, that's even better – provided that the streetcar is not just for the people who live on the waterfront, who can afford to pay $3,000 in rent."…
MORE
.
—————————————————————————————
.
Wealthy Ted Cruz Mega-Donor Starts Pouring Millions Into Hillary's Campaign – BizPac Review
Well-connected donors are doing anything they can to stop Donald Trump.
That includes funding Hillary Clinton's presidential campaign, even if you're a conservative mega-donor. Take for instance, billionaire James Simons who founded the hedge fund Renaissance Technologies.
Simons, through Renaissance Technologies, donated over $13 million to Sen. Ted Cruz's failed presidential run and is now pouring in millions to Clinton's campaign, according to the Observer.
Already, Renaissance Technologies has donated $2 million to Clinton's campaign. And Simons' other company, Euclidean Capital, has given Clinton $7 million thus far.
But, Simons is not the only wealthy donor making a switch in order to keep Trump from the White House…
.
—————————————————————————————
.
Hungry Venezuelans Hunt Dogs, Cats, Pigeons As Food Runs Out – Panam Post
.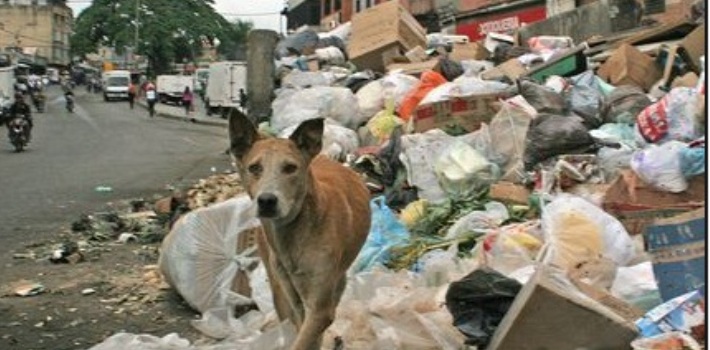 .
Ramón Muchacho, Mayor of Chacao in Caracas, said the streets of the capital of Venezuela are filled with people killing animals for food.
Through Twitter, Muchacho reported that in Venezuela, it is a "painful reality" that people "hunt cats, dogs and pigeons" to ease their hunger.
People are also reportedly gathering vegetables from the ground and trash to eat as well.
The crisis in Venezuela is worsening everyday due in part to shortages reaching 70 percent. This to go along with the world's highest level of inflation…
MORE
.
—————————————————————————————
.
State Department "Unable To Find" Hillary Emails To IT Aide, Apologizes For Incompetence – Zero Hedge
To say the least, it's going to be an interesting couple of months for Hillary Clinton. As the FBI probe into Clinton's handling of classified information makes its way to Clinton herself, the Clinton camp will also need be focused on trying to stave off attacks by GOP presidential nominee Donald Trump.
More on the FBI probe in a moment, but first, one of the key areas that Trump will inevitably be focused on is trying to frame Hillary Clinton as just another typical insider who despite the rhetoric, is as cozy with Wall Street as any other bought and paid for politician. To that end, the Republicans are not letting go of the fact that Hillary has yet to release any transcripts of her speeches given to Wall Street.
As The Hill reports, Republican operatives are scouring the country for transcripts, notes, or secret recordings of those Wall Street speeches that the Clinton camp refuses to discuss in any great detail – probably because Goldman Sachs alone paid Clinton $675,000 to speak. We're going to go out on a limb here, but Clinton probably was not brought in to speak multiple times by Wall Street firms just so they could hear how bad they were, which is precisely why the GOP wants to get its hands on anything they can related to those speeches (recall: The Real Reason Hillary Clinton Refuses To Release Her Wall Street Transcripts)…