.
Sheriffs Call For Defying Unconstitutional Gun Control: Feds "The Greatest Threat We Face" – DC Clothesline
As the federal government continues in its quest to restrict the rights of gun owners across the country, local law enforcement is stepping up their response.
For many, it is one of a line in the sand against a bevy of agencies based in Washington, and partnering state agencies, who have violated the constitution.
The still-growing Constitutional Sheriffs and Peace Officers Association (CSPOA), headed by former Sheriff Richard Mack, is standing up to these infringements, and saying no.
Of course, it has the attention of the indoctrinated Big Government folks, who are apt to see a group of law enforcement officials standing up for the rule of law as – what else, a potential threat…
MORE
.
—————————————————————————————
.
Fox Host Blames Trump Camp For Mexicans Beating Supporters And Flipping Cop Cars – Gateway Pundit
.

.
Hundreds of mostly Latino anti-Trump protesters bloodied Donald Trump supporters, threw rocks at cars and smashed windows on vehicles – including police cars – following a huge campaign rally by the leading Republican presidential candidate in Costa Mesa, California Thursday night.
One Trump supporter was beaten bloody after trying to get his Trump hat back from anti-Trump goons.
Anti-Trump thugs beat windows out of cop cars and attacked Trump supporters trying to leave the rally…
MORE
.
—————————————————————————————
.
Italian Police Bust Planned Attack On Vatican – Daily Caller
Italian police arrested four suspected Islamic State agents Thursday tasked with attacking Rome and the Vatican.
Police intercepted communications between ISIS and one of the four suspects, which ordered a series of attacks centered on Rome, according to Italian prosecutor Maurizio Romanelli. Potential targets included the Israeli embassy and Catholic pilgrims going to Rome to celebrate the Year of Mercy declared by Pope Francis.
Italian police also issued warrants for a Moroccan man and his Italian wife who left Italy last year for ISIS territory and whose current whereabouts are unknown.
The arrests show that ISIS is continuing to plot major attacks in Western Europe using radicalized individuals already present there. Despite being a major transit point for migrants arriving from Africa, Italy has avoided suffering a major terrorist attack like those that hit Paris, Brussels, Madrid, and London in the years since 9/11…
.
—————————————————————————————
.
New Ambassador Wants To Help Mexicans To Avoid Deportation After Committing Crimes – CNS
.

.
Mexico's new ambassador to Washington plans to make a top priority helping Mexicans living in the U.S. to get citizenship to avoid deportation if they commit crimes.
At a press conference last week Ambassador Carlos Manuel Sada Solana said obtaining citizenship "is a very important protection mechanism" for Mexican citizens with legal residence in the U.S. because without citizenship they could still be deported for criminal acts.
"A lot of people think that just because they are legal residents they are not vulnerable to deportation and that's not the case," the ambassador said, in remarks later published on a government website…
MORE
.
—————————————————————————————
.
Rutgers Goes Sharia-Compliant – Front Page
The April 5, 2016 issue of The Gleaner, the student paper of Rutgers University-Camden, published a cartoon of Muhammad, Buddha and Jesus in a bar. Its content, however, cannot be known at this point, because at the behest of Muslims on campus, and in a case fraught with implications for the health of the freedom of speech today, the entire issue has been deep-sixed.
Two weeks after the cartoon was published, the April 19 issue of The Gleaner contained a letter from the Muslim Brotherhood campus group, the Muslim Students Association, saying that it found the image offensive and asking The Gleaner to remove the image from the April 5 issue and circulate a new edition of that issue without it. The MSA letter claims that Christians and Jews on campus told MSA members that they, too, found the image offensive.
The MSA letter states: "Even though freedom of speech and press is emphasized and is something all of us value as proud Americans, the University prides itself on diversity of people of different faith and backgrounds so we feel that it is necessary to respect those faiths and backgrounds by honoring their beliefs."…
MORE
.
—————————————————————————————
.
Paris Terror Suspect Booed By Radicalised Prison Inmates Because He Didn't Go Through With Suicide Bombing – Daily Mail
.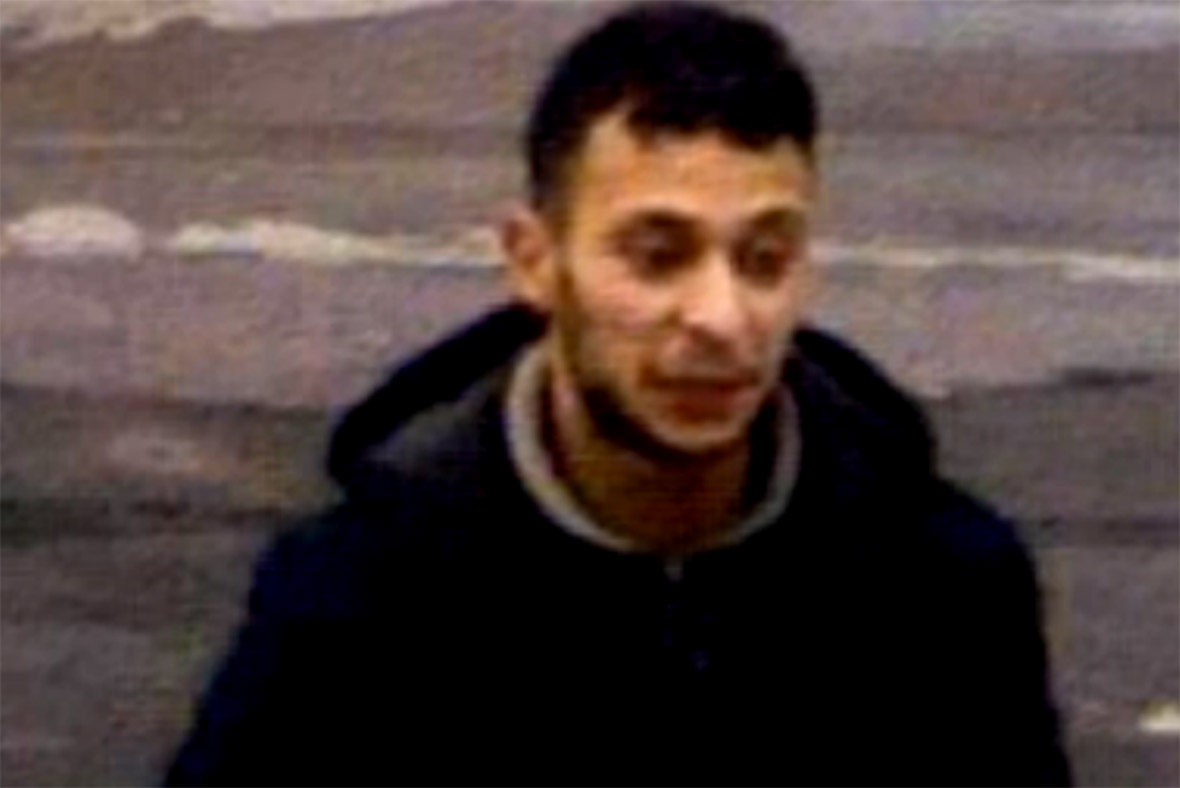 .
The man accused of being the logistics chief behind the Paris terror attacks was booed by radical Muslim inmates after arriving in jail – because he failed to carry out his suicide bombing.
Salah Abdeslam spent his first night in Fleury-Mérogis prison on Wednesday after being extradited from Belgium.
He was arrested over last November's attacks in the French capital which claimed 130 lives…